Enthusiasts will be able to listen to the Argyllshire Gathering's 150th Anniversary competitions for free, it has been announced.
The event will be held in the Argyllshire Gathering Halls, Breadalbane Street, Oban, a week tomorrow, August 25, from 12 noon. Seven top players with Argyll connections will compete in Piobaireachd, March, Strathspey and Reel and Medley.
It is expected there will be a large crowd. The halls can accommodate up to 200 people.
As previously announced on Piping Press, the pipers are: Jamie Forrester, Alasdair Henderson, Finlay Johnston, Stuart Liddell, William McCallum, Angus MacColl and Sarah Muir.
---
[wds id="2″]
---
Piping Convenor Torquil Telfer said: 'Our committee has agreed to make admission to our 150th Anniversary competition free of charge. We felt it would be a nice celebratory gesture to the piping public, a 'welcome back' if you like after what has been a very difficult time for everyone.'
The Piobaireachd begins at 12 noon. The MSR is scheduled for 4pm and the Medley for 7pm. All times are approximate.
The draws are as follows (Argyll connection included):
Piobaireachd
1 Angus D MacColl, Benderloch
2 Finlay Johnston, Isle of Tiree
3 Alasdair Henderson, Dunoon
4 Stuart Liddell, Inveraray
5 Sara Muir, Campbeltown
6 Jamie Forrester, Isle of Mull
7 William McCallum, Campbeltown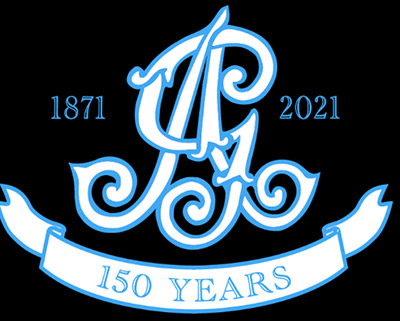 MSR
1 Sara Muir.
2 Alasdair Henderson
3 Finlay Johnston
4 William McCallum
5 Stuart Liddell
6 Jamie Forrester
7 Angus D MacColl
MEDLEY
1 Finlay Johnston
2 Jamie Forester
3 Stuart Liddell
4 Angus D MacColl
5 Alasdair Henderson
6 William McCallum
7 Sara Muir
Top prizemoney is on offer: £300 for a first, £200 for a second and £100 for a third. There is also a £500 prize for the overall winner (Piob. & MSR only). Commemorative medals may be struck for the winners.
Judges for the Piobaireachd are: Dr Angus MacDonald, Iain MacFadyen and Colin MacLellan. For the MSR, judges are Barry Donaldson, Ian Duncan and John Wilson; for the Medley: Ian Duncan, Barry Donaldson and Dr Angus MacDonald.
The day after the indoor events there will be more piping at Oban Games beginning with the march to field at 10.30.
---