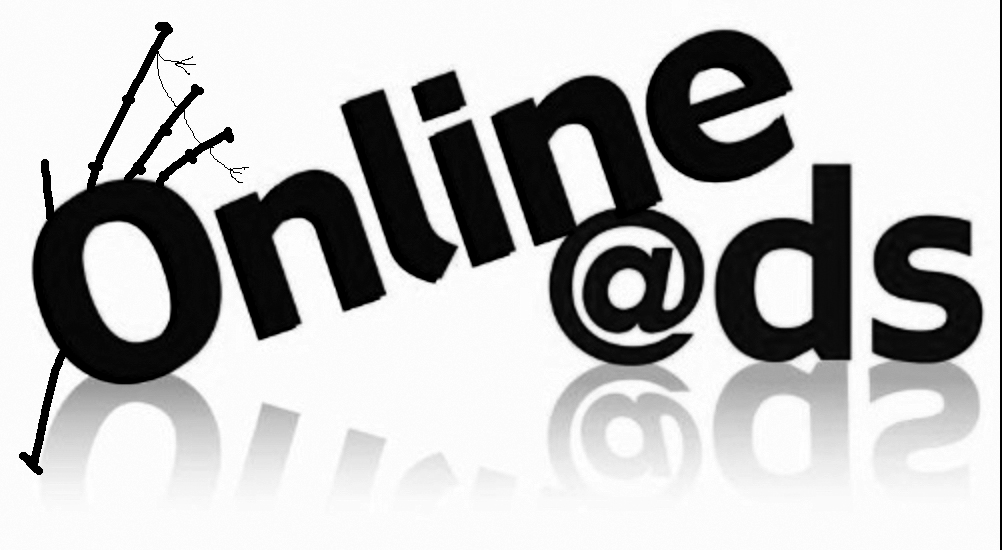 Something to sell? Pipes, chanters, uniforms? Searching for that old copy of a magazine or a fancy dirk? Well, the place to fulfil your every piping or drumming wish is here at PP Online Ads. For only £25 (£20 non-tax) you can place an advertisement in the web magazine that will reach thousands e. Include photographs at no extra charge. Buy your ad here then email your content to pipingpress@gmail.com. Ads will remain in situ for a minimum of two months.
---
Probable MacDougall Set for Sale
Calum MacLean, Tobermory, Isle of Mull: 'Hi Rab, I have a set of pipes here I think it's time to sell them. Could you advertise them on our site for me, and let me know how much I owe you. I have attached some pictures. Not sure what to ask for them I thought £1200 o.n.o. They are an old set and the flat tops indicate that they might be MacDougall's. Looks like sea Ivory on the mounts. There is two replacement parts (the old wood was cracked) and two replacement bushes but the rest is original, sold as seen no bag or chanter. I played them for two years; they go well and tune fine. I've too many sets of pipes and it's time to clear the back room.' Email Calum on calumaclean@gmail.com
---
Two Beautiful Sets of D Naill Pipes For Sale
Coll Sutherland in Caithness: 'I have inherited a set of either Peter Henderson or Robertson bagpipes, full silver and ivory dated 1924 and the following sets are now surplus to requirements:
SET 1 – D Naill bagpipe, made in 1994, mounts were taken from an old MacDougall bagpipe, lovely shape and colour, ivory projecting mounts, caps and ferrules are also MacDougall and engraved with a distinctive thistle pattern and are silver plated nickel. A D Naill pipe chanter with a Peter Henderson silver sole included; all slides are hallmarked silver D Naill and Co 1994. The engraving is a copy of the caps and ferrules, wood is dark and rich. Murray Henderson valued these pipes at £2500 he also stated that he believed the chanter alone to be worth £500.
SET 2 – D Naill bagpipe made in 1995, ivory ferrules and mounts used from an old set with plain silver slides stamped D Naill and company 1995 complete with a McCallum pipe chanter. These pipes were valued by Murray at £1800.
Both sets are in immaculate condition.'
Prospective buyers should email Coll here.
---
SOLD! Peter Henderson Bagpipe 1908, Silver & Ivory
This bagpipe was bought from P/M Ian Duncan a couple of years ago by Neil Clarke. Neil has since retired from competing and is now offering this superb instrument for sale once more. Price £5,500. Here is what P/M Duncan said of the pipes: 'I have known these pipes most of my days as they were owned by fellow Atholl Highlander Jock McKenzie and before that by Bob Kettles a neighbour of Jock's who bought them from Peter Henderson in 1908. They are silver and ivory. (see image detail of drone slide). I attach the background of Bob at the end.
'Jock had many offers for his pipes prior the his death but during his final year offered them to me for £5000. He was not willing to drop the price at all as he had been offered this from abroad. I bought them and played them at his funeral. They should really go to a good player. Dougie Murray has tested them for me. If anyone wants them they can have them on trial for a few months. Here's what I have on Bob Kettles: Scottish Horse, 13th Bn Royal Highlanders, Scottish Horse; Trooper (Piper) Robert Kettles
enlisted 1913 in A Squadron, 1st Regiment, Scottish Horse
to 3/1 Sco Hse 2/12/1914 (this was the Depot in Dunkeld)
,
to 1/3 Sco Hse 18/8/1915 served Gallipoli, Egypt, Palestine, France and Belgium became 13th (Scottish Horse) Battalion The Black Watch on 22 Dec 1916. Medals: 1915 Star, Victory Medal
,
British War Medal Territorial Efficiency Medal awarded 23/3/1925.'
Contact Neil on 07796926556
---
Fine Sinclair Bagpipe – sold
Sinclair pipes £3500 ono: a set of plain silver and ivory Sinclair pipes in excellent condition. The silver is hallmarked 1973. The pipes have a Bannantyne medium bag, blue velvet cover and silver coloured silk cords; an aluminium carry case is included in the sale. Contact Neill Mulvie at neillmulvie@hotmail.com
---
Set of Full Engraved Silver Naill Bagpipes
This set is in beautiful condition and is renowned for its steadiness and quality of tone. The bagpipe is in African blackwood and it is offered for sale for £5,000 the price reflecting the fact that the chanter is missing from the instrument. All enquiries to jraybell@aol.com
---
WW1 Era Lawries For Sale – sold
Beautiful set of ebony, full ivory bagpipes that have been fully restored by Dunbar Bagpipes. The pipes are dark ebony (see photographs and drone detail above). These bagpipes have been well looked after and produce a quality, trouble free, tone. Would suit a keen player willing to invest in a nice sounding bagpipe. Price is £2,600 ono. Anyone interested in buying these pipes should contact Wilma via email- pipergraham81@googlemail.com or by telephone (07854938223).
---
Outstanding James Robertson Bagpipe For Sale – sold

1948 James Robertson, Edinburgh, silver/ivory bagpipes (detail of projecting mount top picture); runic design; David Naill blackwood chanter with silver sole; one owner; newly refurbished; pristine condition; $6,000 USD.
Contact J. McIntosh. Phone (412) 889-8516 or email: balmoralpiper@gmail.com
---
For Sale – Classic Set of Grainger & Campbell Silver & Ivory Pipes, circa. 1968, made during the firm's P/M Donald MacLeod / John MacFadyen era; £3,900 ono. – sold
This bagpipe was played at the highest level of solo piping, winning prizes at Oban & Inverness. Owner Iain Bruce, Australia, writes: 'Mounted in hallmarked Sterling silver and real ivory [see image above], this African blackwood pipe was designed by Pipe Major Donald McKinnon (KOSBs) in consultation with Pipe Major Donald MacLeod. The instrument comes with a new Canmore hybrid bag, the original chanter, and a 1980s Naill chanter all in excellent condition.

'I was taught originally by James Lawrie, from Linlithgow. From 1965 I studied piobaireachd in Australia with Donald McKinnon who hailed from Skye. He had been pipe major of the KOSBs up to about 1955, and had had some time with Donald MacLeod at Fort George. 'Donald MacKinnon composed the popular reel The Sound of Sleat, and many other tunes.

'During the 70s I continued piobaireachd study with Bob Nicol, Malcolm McRae and later Jim McIntosh. I won the Gold Medal in Hobart in 1972, when Bon Brown judged. I was 4th in the Open Piobaireachd at Oban in 1974, and placed in the Silver Medal at both Oban and Inverness in 1984, each time playing my Grainger pipes. Price is £3,900 o.n.o'
Contact Iain Bruce, email ijb1@bigpond.com, or phone +61 7 55344178.
---
SOLD
P/M Barry Donaldson: 'I am selling one of my two sets of bagpipes, a full-silver pipe made for my tutor James Russell in the early 1960s, made under the guidance of P/M Donald MacLeod when he was a partner at Grainger & Campbell in Glasgow. [Pipe now SOLD]
The pipe is fully mounted in hand-chased silver, is hallmarked and has the destinctive runic design. There were only two instruments of this standard produced by Donald at that time, the other belonged to the late Captain Alex Fraser of the Scottish Pipers' Association.
'On the death of my tutor Mr Russell, the pipe was offered for sale to me and I was personally advised by Donald to purchase this instrument. The pipe was played throughout the successful era of Strathclyde Police's World Championship performances. It was also played successfully by myself in solo piping competitions throughout Scotland, winning many top prizes including former winner events in the 1970s and 80s. I also played it in Grade 1 with Shotts and Dykehead 2007/2010.
'This is a superb instrument with a unique sound quality. It is in beautiful working condition and I played it earlier this year during a recent trip to Florida for the South Florida Pipe & Drum Academy. I set it up with a Sinclair chanter, Ganaway pipe bag, Eezidrone tenor reeds and cane bass. The original silver sole for the chanter is part of the sale and I am happy to include the Sinclair chanter. I am looking for offers around £3,500.'
Please contact Barry by emailing him on barrypipes@msn.com
---
---
For Sale – Silver and Ivory Henderson Pipes, circa 1900
(SOLD within five days)
Owner P/M Roddy Weir writes of his pipes:
'This is a great sounding bagpipe [above detail of drone slides and ferrule] that has been on the solo circuit for many years. Originally a Black Watch set, they have seen a lot of service resulting in the aesthetics not being 100%. For example, one of the tenor ivory mounts has sheered and is shown in the pictures; as can be seen it is quite smooth, so this happened a long time ago. The bottom bass joint has been replaced to enable the bass drone to tune better at today's pitch. The silver is not hallmarked, probably due to being an Army set. Asking price, £4500 onso.'
Anyone interested in buying the pipes should contact Roddy at pipemajorrhf@gmail.com.
P/M Weir started piping aged eight, taught by P/M Ian Duncan. He played with the Mackenzie Caledonia pipe band in Dundee and later joined the Royal Scots Dragoon Guards and played with them for 12 years before moving to the Royal Highland Fusiliers and taking the Pipe Majors' role a short time later. He finished his career in the Army as Pipe Major of the Army School of Bagpipe Music and Highland Drumming and now teaches bagpipes at a number of schools in Fife. P/M Weir was a regular prize winner on the solo circuit and played with top bands Scottish Power, Drambuie Kirkliston, Shotts and Dykehead. He is now a member of the Fife Police band.
---
SOLD
Tools and Pipes
For Sale:
1 Henry Starck hand tools
2 Sophisticated hydraulic chanter hole driller
3 Heavy ivory pipes made by ex-Starck pipe maker Ron Paine (beautiful ivory)
4 Irish Warpipe – three drones of different lengths
5 Set of miniature pipes
6 Five (5) Brian Boru chanters:
a) Seven (7) keyed pipe chanter
b) Ten (10) keyed pipe chanter
c) Four (4) keyed pipe chanter
d) Four (4) keyed practice chanter
e) Four (4) keyed practice chanter
7 Three hundred (300) blank, undrilled, plastic chanters
8 Box of miscellaneous odds and ends
£6,000 the lot; won't split out the Brian Borus; Call Mr Maclay on 0207 937 0364
---