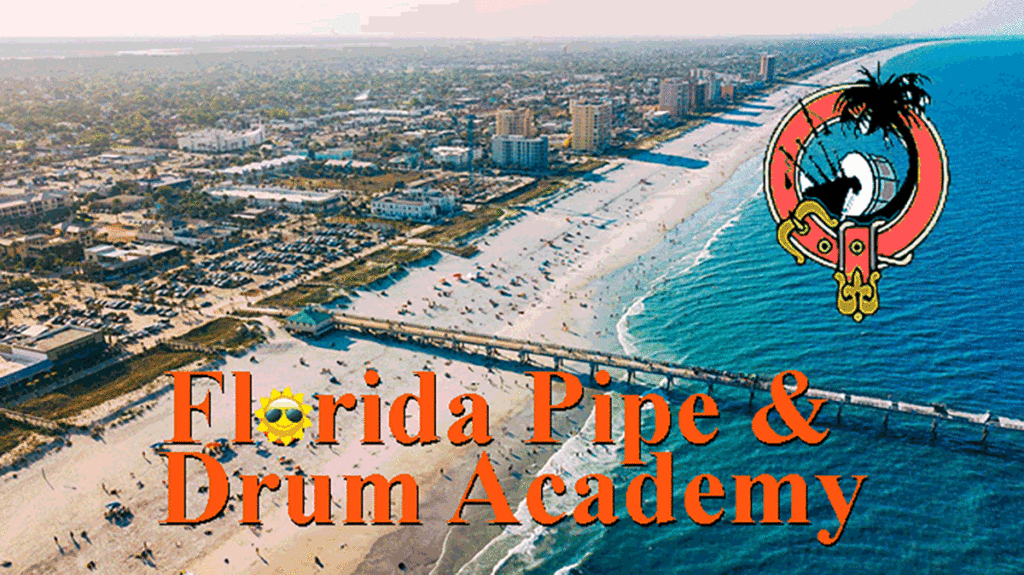 The Florida Pipe & Drum Academy is held each winter, usually in February. It is open to everyone irrespective of age or ability. World class instruction is provided at a very reasonable cost. 
Registration here. Further info: Email President Chris McKeown
Students are encouraged to work hard during the camp but enjoyment is the central theme of each day. This begins with a short Assembly at which we discuss the day's events. Classes run until noon with breaks for coffee etc.
Plenty of time is given for practice and students are advised to make the most of this time. Classes resume again at 1.30 and run with breaks until 4pm when there is a band practice involving everyone coming together for a few tunes.
There will be a piobaireachd class for those who wish to study the classical music of the pipes. In general the teaching curriculum to be followed will be that outlined in Bagpipe Tutor Books 1 – 3. These are available for sale at the camp.
The Academy offers its own piping and drumming certificateswhich are awarded on a continuous or formal exam basis. There is no extra charge fopr students taking the exams.