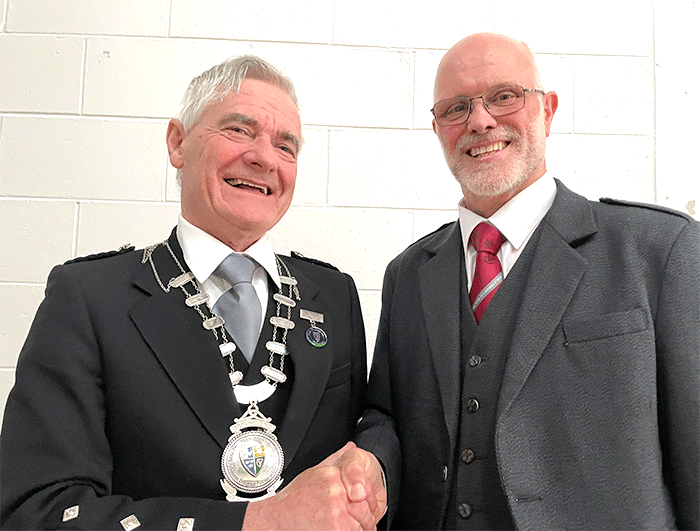 This competition was held last Saturday (Sept.16) in a school in Lusk, north of Dublin. It was very well attended by pipers and drummers from both the north and south of Ireland, writes the Editor.
Hosts were the Irish Pipe Band Association. They share responsibility for the contest with the RSPBA Northern Ireland.
IPBA President Con O'Conaill announced at the prize-giving that he was standing down after 47 years service. His remarkable contribution was recognised by a warm round of applause from the assembled competitors, their families and friends.
Con formally handed over to new President Terry Tully, the former Worlds-winning Pipe Major of St Laurence O'Toole Pipe Band. Terry said: 'It will be impossible to follow Con and all the work he has done for pipe bands here in Ireland, but I am looking forward to the challenge.' Both gentlemen are pictured above.
---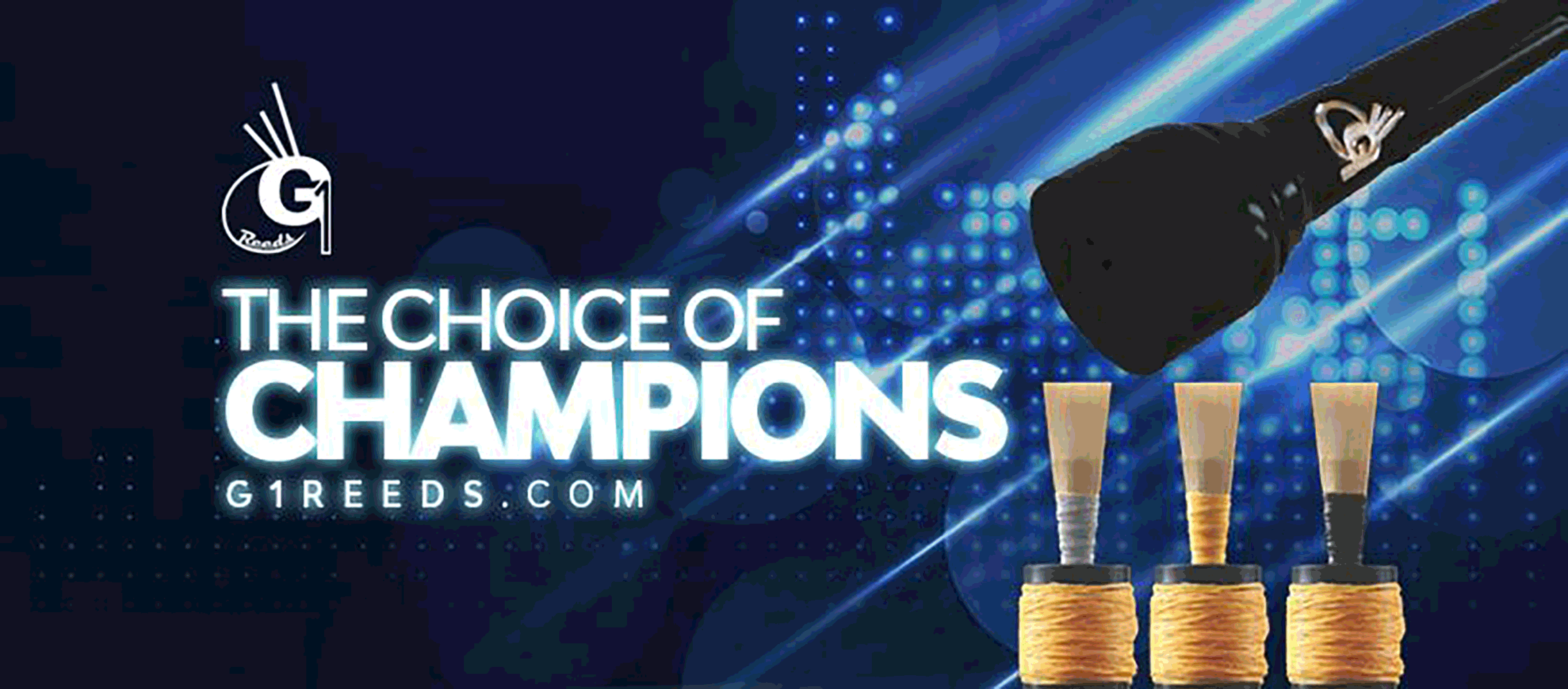 RGH-Heritage-pipingpress-800×300
MacRaeBanner '19

Ayrshire Bagpipes Nov 2020
Selcraft-UK—Piping-Press—Advert
2023_BalmoralClassic_Ad_PipingPres_Rv
---
The title of All Ireland Piping Champion was won by Terry's son Alen, currently SLOT P/M. Alen said: 'I am delighted with the result and most importantly, my performance. It's the best I've played in years. I had a 13-year absence from the All Ireland until last year. I last won it 19 years ago.'
A Grade MSR (17 played): 1 Alen Tully, SLOT 2 Scott Wallace, Shotts 3 James Stone, SLOT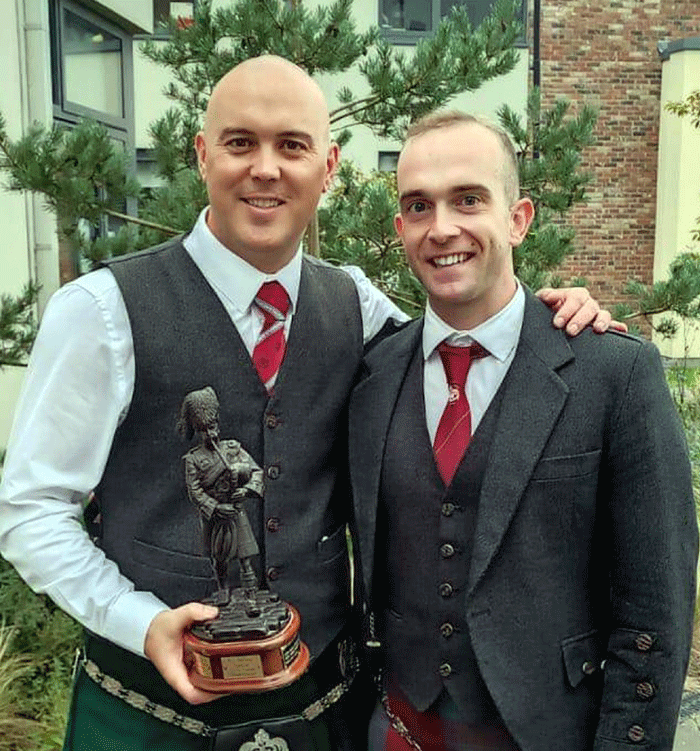 In the Piobaireachd competitions the winners were James Frazer of Field Marshal Montgomery (A Grade), and Craig Muirhead, Strathallan School, (B Grade). James played the nameless tune Hiharin Dro o Dro and Craig, Corrienessan's Salute.
Craig flew in specially for the competition and is slowly rebuilding his solo career whilst at the same time continuing his sterling work at Strathallan.
A Piob (12 played): 1 James Frazer 2 Marc Warnock 3 Alastair Donaghy
B Piob (11 entered): 1 Craig Muirhead 2 James Stone 3 David Stulpner
Unfortunately success in piobaireachd does not count towards the main 'All Ireland' title. I judged the A grade. James Frazer played a first class tune on a harmonious bagpipe. He brought out the best in this moving nameless melody but would do even better if he walked during the breabach doubling.
In second place was young Marc Warnock of Tullylagan Pipe Band. His spirited Flame of Wrath had just the right amount of anger. The pipe was true and held.
Third went to Alistair Donaghy, also of FM. A beautiful bagpipe helped him present an enjoyable Beloved Scotland, though a couple of missed taorluaths and a slight rushing in the T&C doublings had to be considered.
Of the others, Ruairidh Brown came nearest to the list with the Red Speckled Bull. The finger and pipe could not have been better but the tune lacked the necessary punch. Con Houlihan shaped his King's Taxes nicely but the finger was untidy and the pipe went off.
Peter Donnan started really well with MacFarlane's Gathering but there was a skirl and a change of mind. John McElmurry was too square with the King's Hand, though the pipe and finger were good. Scott Wallace had a strong pipe, several tight movements and an extra note in Variation 1 of the KIng's Taxes.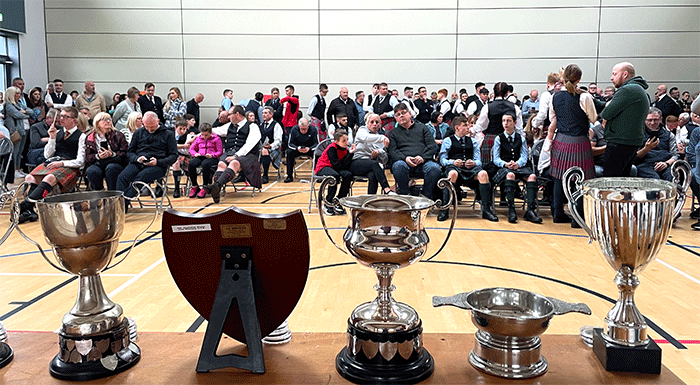 B MSR: 1 Noel Kelly, SLOT 2 Mark Adair, McNeilstown 3 Beth Preston, Closkelt
C1 Piping (MSR): 1 Andrew Pattison 2 Cillian Bissett 3 Marc Warnock
C2 Piping (MSR): 1 Reece Doherty 2 Andrew Nelson 3 Drew McAnally
U18 MSR: 1 Ewen Mitchell
U16 MSR: 1 Jack Suitor 2 Sam Purvis 3 William McFarland
U14 MSR: 1 Daniel McBlain 2 Philip Murphy 3 Maddox Stinson
A Snare: 1 William Glenholmes 2 Gareth McLees 3 Stephen Creighton
B Snare: 1 Daniel Mulcahy 2 Ashley Fyffe 3 Gary Smyth
C1 Snare: 1 Alex Buchanan 2 Conor Lawlor 3 Christopher Hasson
C2 Snare: 1 Mark Bargett 2 John McFall Snr. 3 Viv Stapleton
U18 Snare: 1 Samuel Hanna 2 Callum McCormick 3 Jamie Kerr
U16 Snare: 1 Joshua Green 2 Callum Butler 3 Carter Foster
U14 Snare: 1 Matthew Brownlee 2 Jamie Coffey 3 Lewis Doherty
Open Bass: 1 Ewan Smyth 2 Erin McIlwaine 3 Craig Rogers; A Tenor: Jamie Blair; B Tenor: Jonathan Cousins; C Tenor: Ellie Mae Preston; U16 Tenor: Stacey Hanna; U14 Tenor: Oliver McIlwaine
Judges: P Brown, S Creighton, T Farrelly, S Hodgen, R Maguire, C Mordaunt, J Reville, T Tully, R Wallace
Overall the 2023 All Ireland Solos was a very well run event, efficiently stewarded, in an excellent venue. All credit to Secretary Johnny Sheehan and Chairman Brian McMahon and their team.
---