There is something to be said for travelling to the US via Dublin. There you can clear border control and avoid queues on the other side of the Atlantic.
I got stuck in arrivals at Philadelphia last weekend in a crowd of 400 with three unhurried guys in kiosks checking passports. Result: missed connection and an unplanned overnight in Philly courtesy the helpful woman at the British Airways desk.
By The Editor
I was on my way to judge the Balmoral US Amateur Championship in Pittsburgh. I duly arrived a day late but in plenty of time. Everything thereafter went tickety boo thanks to the slick organisation of Sean Patrick Regan and his Balmoral team.
The contest was held in the city's magnificent Soldiers and Sailors Memorial Hall and Museum and if you are ever in these parts it is certainly worth a visit. There is fascinating stuff about all US conflicts from the American Civil War right up to the present time.
We were in the Museum's Gettysburg Room for the piping. Wood panelled, carpeted, it was an ideal visual and acoustic setting.
The well-known Master of Ceremonies Arthur McAra was on duty and he kept things flowing and the audience informed. Arthur's a Glasgow west man (Yoker, Garscadden) and it was a real pleasure to catch up with him. A remarkably young looking 80, he tells me he has just stood down as President of the United States Piping Foundation. The good news is he will remain on the committee.
To the music. There were eleven competitors in both Piobaireachd and MSR with a prize pipe courtesy of McCallum Bagpipes going to the overall winner. There was a small but enthusiastic crowd. I judged with Amy Garson (Ottawa) and Lezlie Webster (New Hampshire).
First in piobaireachd was Abby Long from Houston, Texas. Her tune was MacDougall's Gathering. This was very accomplished playing from one so young. She is not yet 14 I'm told. She handled all the technical twists with complete control and her timing of the grip turns in the T&C exactly as they should be. She got a little over excited in the crunluath doubling but a couple of minor blemishes here were of no consequence.
Second prize went to Paul MacKay with a good, but at times technically careless, rendition of Clan Campbell's Gathering. His fingers are not coming high enough off the chanter with the resultant misses. Still, the pipe was very good as was the phrasing.
In third we had Liam Horne with Too Long in this Condition. It was well enough played but Liam lost his pulsing in the ground doubling and focussed on the wrong notes in the fosgailte.
Alexandra Knox gained fourth with Lament for the Viscount of Dundee. She handled the tune quite well but the pipe was poorly set and she has a habit of allowing the pitch of long notes to drop when she takes a breath.
The final award went to Leland Reid with a competent reading of Kinlochmoidart No 1. He kept the tune moving on an indifferent pipe. A couple of slips knocked him down the list.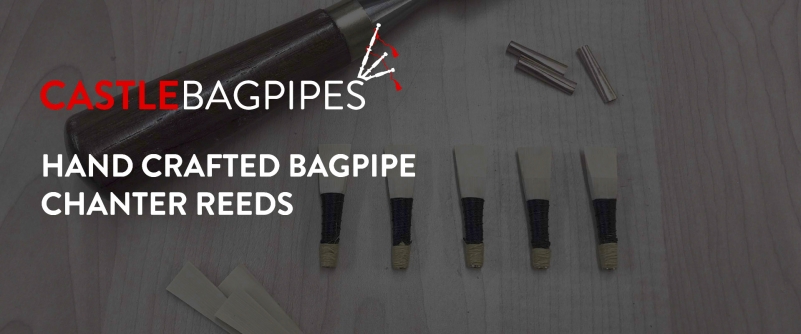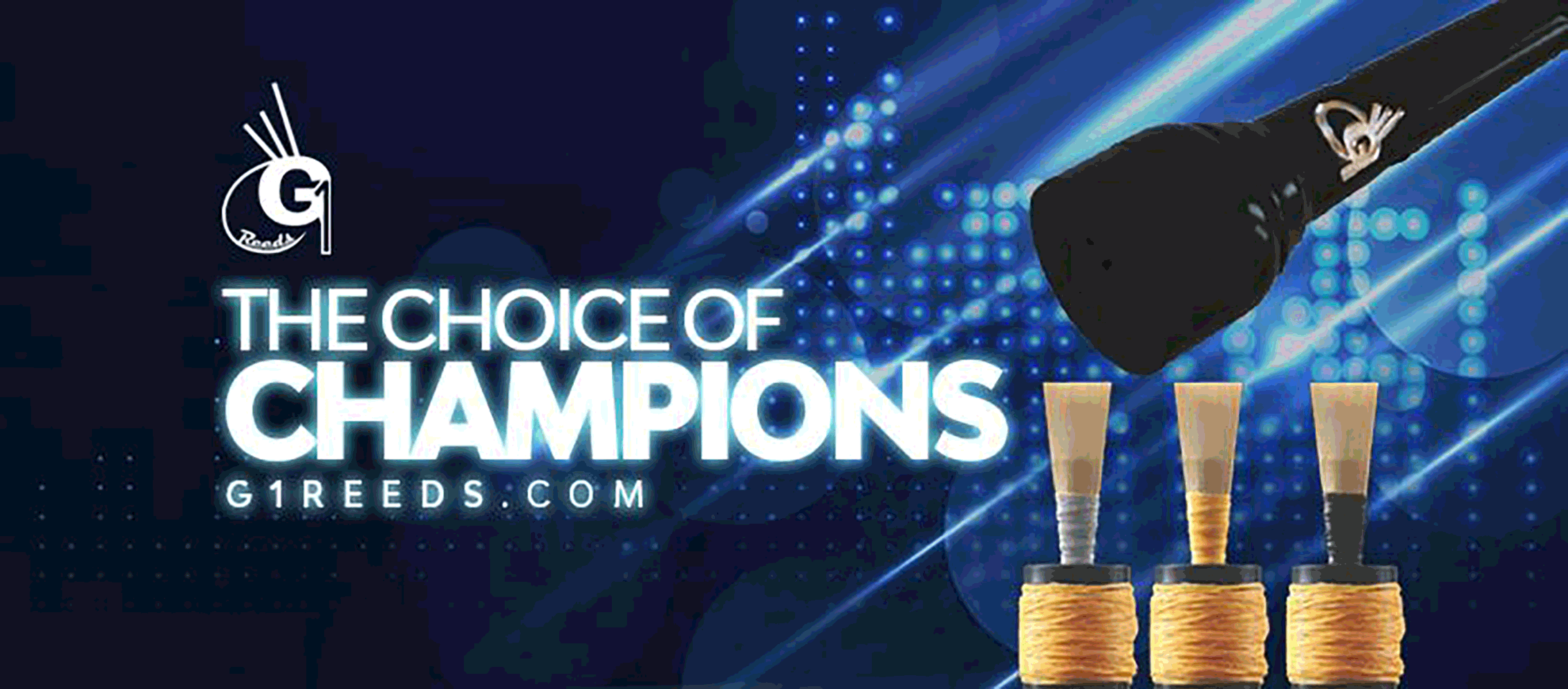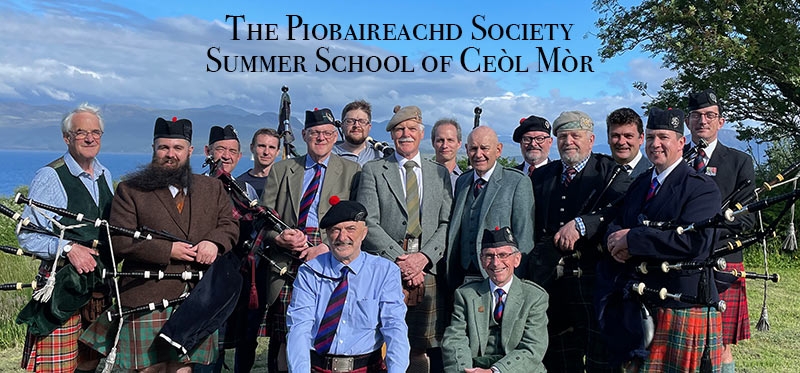 RGH-Heritage-pipingpress-800x300
MacRaeBanner '19

Ayrshire Bagpipes Nov 2020
2023_SummerAd_PipingPress_Flats
---
The standard in the MSR was not up to that of the ceòl mòr. There was a lack of understanding of the basic idioms from about half of the competitors. Others played far too difficult tunes.
The winner was Leland Reid who didn't manage to lock in the pipe but played cleanly and competently nevertheless. In second was Paul MacKay, again with his small gracenote problem but with a good pipe and good timing.
Third went to Liam Horne, who lacked pointing and momentum in his tunes and fourth to Thomas DeBuchananne. Thomas had the best march of the day, Glen Caladh Castle, but a bad slip in the strathspey meant he could not be placed higher up the list. The final prize was awarded to Calum MacNeil whose F was screaming sharp but who had the right idea with his tunes.
It took the bench no more than a few minutes to arrive at its decision and after a meal we crossed to the Alumni Hall at Pitt University for the prize giving.
Before Arthur read out the winners, the founder of the Balmoral Schools and the Classic, George Balderose, was able to give everyone a resumé of his career and of the early days of the Balmoral organisation.
The overall winner was Paul MacKay who placed second in both events winning for himself a set of engraved McCallum Bagpipes.
He is pictured above centre with MSR winner Leland Reid and Piobaireachd winner Abby Long.
Piobaireachd
1 Abby Long, MacDougall's Gathering
2 Paul MacKay, Clan Campbell's Gathering
3 Liam Horne, Too Long in this Condition
4 Alexandra Knox, Lament for the Viscount of Dundee
5 Leland Reid, Kinlochmoidart No.1
MSR
1 Leland Reid, Inveran, Cat Lodge, Sandy Cameron
2 Paul MacKay, Knightswood Ceilidh, Dornie Ferry, Brown Haired Maid
3 Liam Horne, Invergordon's Welcome to HM Queen Elizabeth II, Lady Loudon, Major Manson
4 Thomas DeBuchananne, Glen Caladh Castle, Cabar Feidh, Willie Murray
5 Calum MacNeill, Maj. Manson at Clachantrushal, Capt. Colin Campbell, Lt. Col. DJS Murray
Overall
1 Paul MacKay
2 Liam Horne (Piob. pref.)
3 Leland Reid
4 Abby Long
5 Alexandra Knox (Piob. pref.)
6 Thomas DeBuchananne
Judges: A Garson, R Wallace, L Webster; MC: Arthur McAra.
The following day I conducted a well-attended workshop where we went over MSR and Piobaireachd basics.
---
60 lessons in three outstanding tutor books taking the complete beginner to intermediate level and introducing the classical music of the pipes, piobaireachd. All books have free audio and/or video back-up fully explaining the exercises, tunes and the required expression. Since they first appeared in 2015 these books have sold hundreds of copies worldwide. Price includes mailing of £12.
---