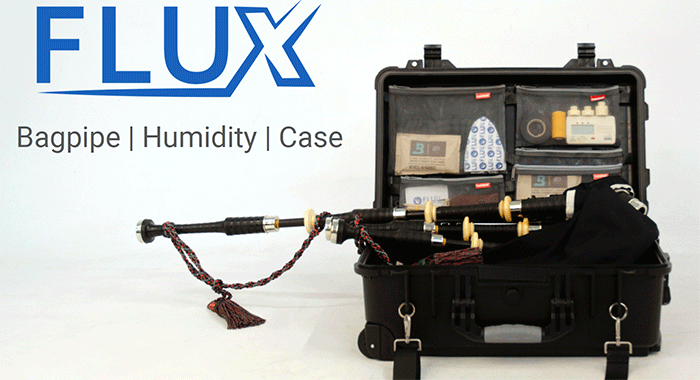 A new pipe case which the manufacturers say controls the humidity around the instrument has been launched by innovations company Flux and McCallum Bagpipes
The 'FLUX Bagpipe Humidity Case' comes with the tagline: 'An Environment for A Stable Bagpipe'. 
It is described as: 'Maintaining a constant humidity for your drones, bag and reeds to achieve a consistently rich sound from your pipes. 
'Constant humidity will increase the longevity of your instrument, as the case protects your pipes from extremely dry and extremely wet climates with two-way humidity control, meaning there is lesser risk of warps and cracks in the wood – and reeds will remain fresher for longer. 
'With the FLUX Bagpipe Humidity Case, you will notice a drastic improvement in the quality of sound you are able to consistently achieve. The chanter and drones will settle quicker during a practice, meaning not only will your pipes be easier to tune, but will stay in tune for longer.' 
Features: Assorted mesh pockets, customisable foam inserts for drones, humidity control packs, internal humidity and temperature display, wheels and telescopic handle, shoulder strap, scratch resistant material, air, water and dust proof, travel compliant. 
The case has already been tested satisfactorily by Scottish Power Pipe Band say the makers. Price £170. Shop here.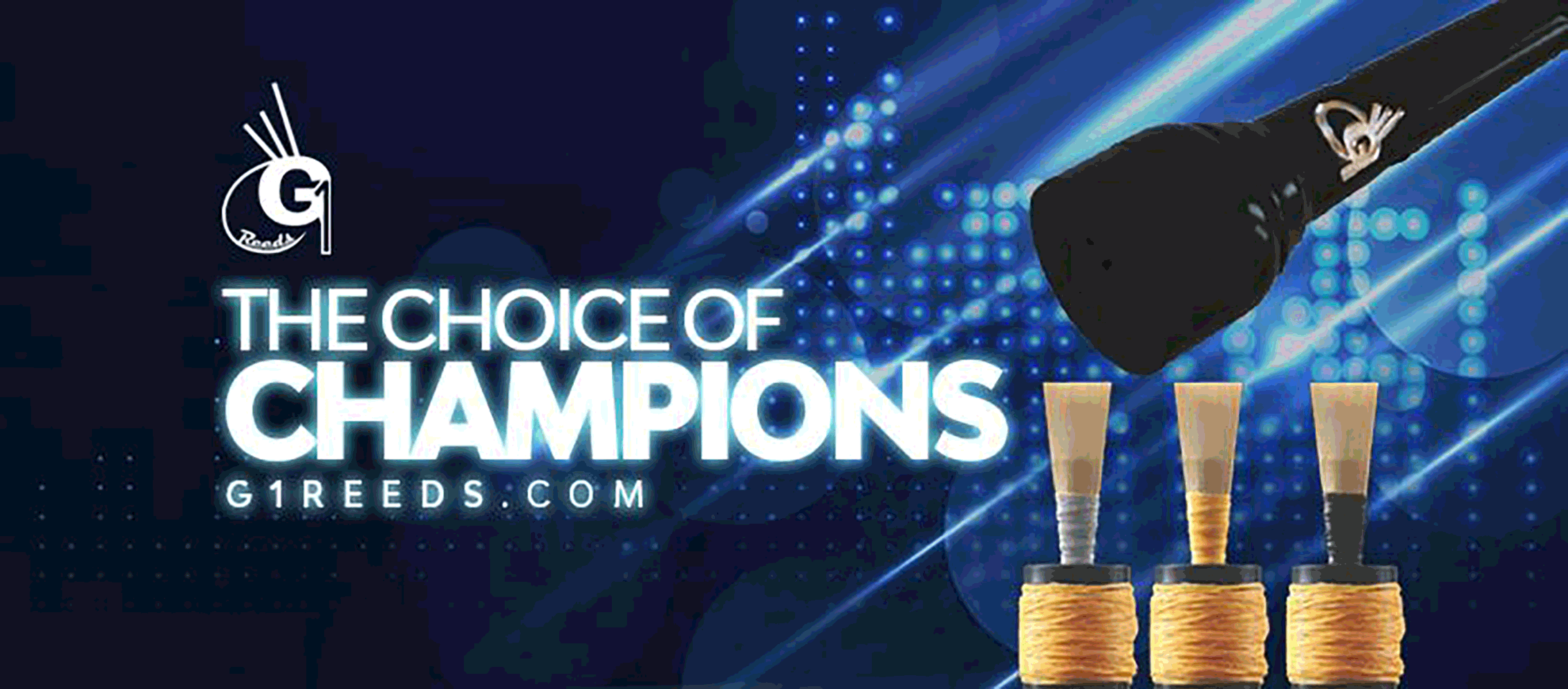 RGH-Heritage-pipingpress-800×300
MacRaeBanner '19

Ayrshire Bagpipes Nov 2020
Selcraft-UK—Piping-Press—Advert
2023_BalmoralClassic_Ad_PipingPres_Rv
---
Good Entry for 2023 NZ Champs.
Christchurch, New Zealand, will play host to the biggest contest in the southern hemisphere at the 2023 New Zealand and South Pacific Pipe Band Championships, writes Liam Kernaghan. 
Forty-seven bands from across Australia and New Zealand will compete over two days on Friday 10th and Saturday 11th March 2023.
'This shows the Australasian pipe band community is in full flight again and ready to showcase the best of what 'Down Under' has to offer,' Royal New Zealand Pipe Bands' Association President Iain Blakeley said. 
'With strong entries across all six grades – including juvenile – we are absolutely delighted to be putting on such a top-quality event. With top bands from Australia coming across, the quintessential trans-Tasman rivalry will be on full display. 
'Of particular note, we have eight world-class juvenile pipe bands including the 2013 World Champions St Andrew's College, and the current reigning New Zealand and Australian champions ILT City of Invercargill and Scotch College Melbourne.' 
Top adjudicators from across Australasia have been selected. Greg Wilson, Stuart Easton, Liam Kernaghan and Ian Lyons make up the piping panels, Harold Gillespie and Alistair Hanning complete the ensemble panel and Andrew Wolmersley and Ross Levy round off the drumming panel.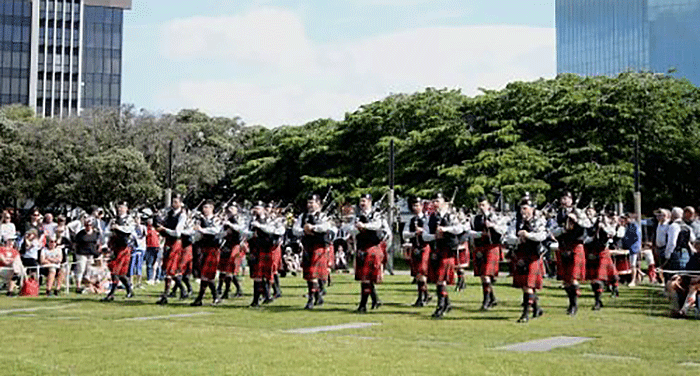 'We are delighted to have such top-quality musicians from 47 pipe bands entered and ready for the biggest pipe band competition in the Southern Hemisphere since the pandemic,' Mr Blakeley said. 
The current New Zealand Pipe Band champions are:
Grade 1 – Canterbury Caledonian Society HPB
Grade 2 – St. Andrew's College PB
Grade 3 – Canterbury Caledonian Society Grade 3
Grade 4A – ILT City of Invercargill HPB
Grade 4B – The Scottish Society of New Zealand #2 PB
Juvenile – ILT City of Invercargill HPB
For more information contact Liam Kernaghan, promotions@rnzpba.com. List of the 47 entries:
Grade 1: Auckland and District, Canterbury Caledonian Society, City of Invercargill Highland, Manawatu Scottish (pictured), NZ Police   
Grade 2: Celtic (Nelson), Hawthorn (Melbourne), Metro Scottish, St Andrew's (Brisbane), St Andrews College, Wellington Red Hackle  
Grade 3: Auckland and District, Auckland Police, Canterbury Caledonian Society, City of Tauranga, Hawkes Bay Caledonian, City of Invercargill Highland, Manawatu Scottish, Northland Caledonian   
Grade 4A: Canterbury Caledonian Society, Celtic (Nelson), City of Rotorua, Hamilton Caledonian, Hokonui Celtic, Metro Scottish, Papakura, Scotch College (Melbourne), St Andrews College, Waimatuku Southern Scenic Highland, Wellington Red Hackle   
Grade 4B: Ashburton, Blenheim and Districts Highland, City of Dunedin, City of Sails, Hokonui Celtic, City of Invercargill Highland, John McGlashan College, McAlpines North Canterbury, South Canterbury 
Juvenile: Canterbury Caledonian Society. City of Invercargill Highland A, City of Invercargill Highland B, John McGlashan College, Lewis Turrell Memorial, Scotch College (Melbourne), St Andrews College A, St Andrews College B