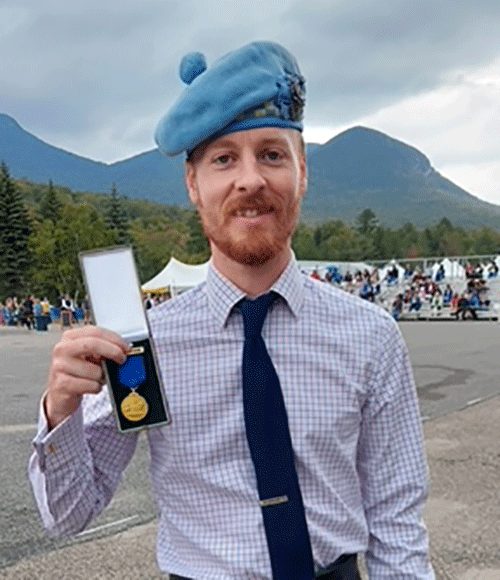 ---
I mentioned Arthur McAra in my report from Pittsburgh the other day. Another story Arthur related to me when I was over concerned the new 2022 Inverness Gold Medallist Nick Hudson.
Arthur was on MC duty at Loon Mountain games in September. Nick was on judging duty with that other well-known US piper Derek Midgley. Derek approached Arthur and explained that Nick had had to leave the Northern Meeting early after getting a message that his wife was about to give birth back home in Texas. When the results were announced he missed his moment of glory. Derek had picked up his medal for him.
As Nick had missed out on one awards ceremony at Eden Court, Derek proposed that they have a smaller version at Loon Mountain. Arthur duly handed over the stage and the mic and Derek explained to the crowd what had happened.
To loud applause, Nick, the fourth American to win the coveted medal, stepped forward to receive it. Laid back as ever, he later described the whole business to Arthur as 'cool'.
The moment was captured by Jim Dillahey, former President of the EUSPBA who kindly forwarded the above pic to me. Who are the other US medallists? Mike Cusack, Mike Rogers and Donald MacPhee.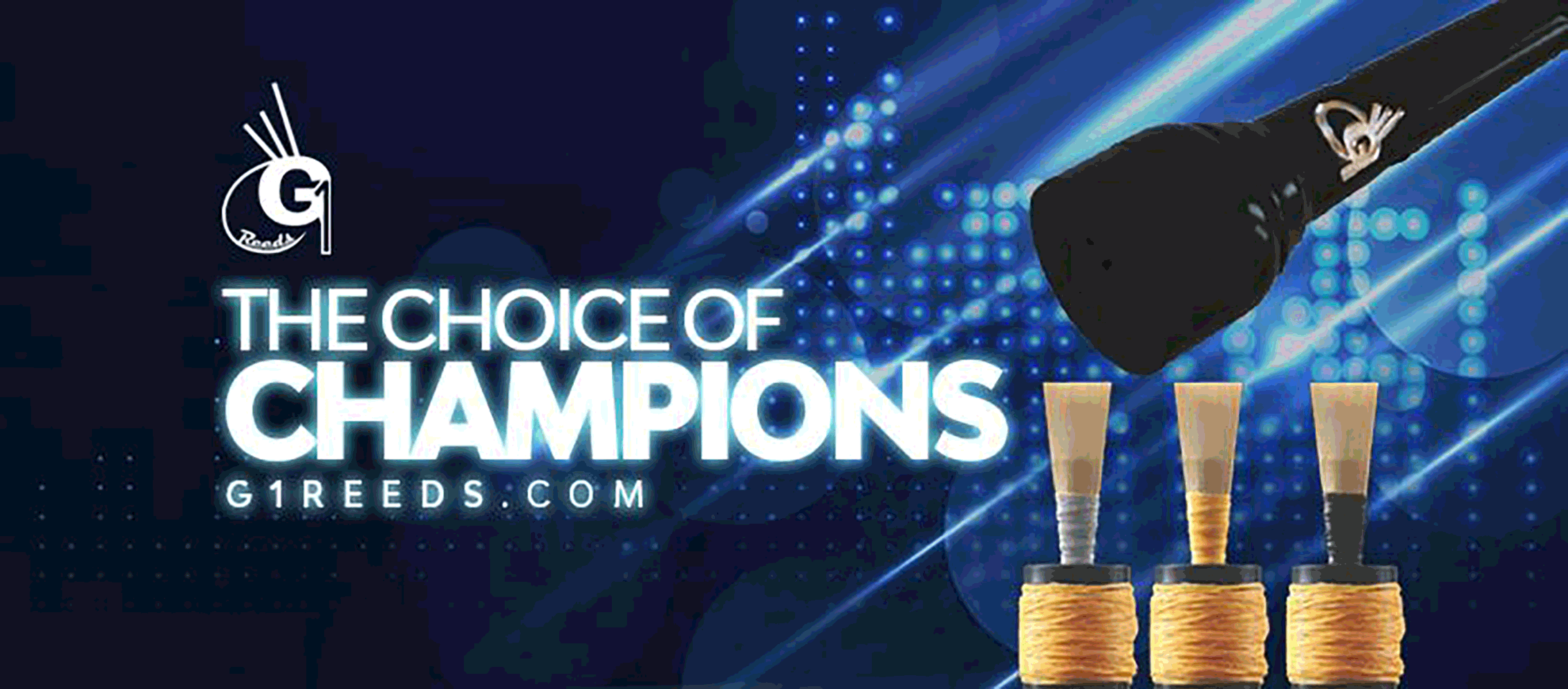 RGH-Heritage-pipingpress-800×300
MacRaeBanner '19

Ayrshire Bagpipes Nov 2020
Selcraft-UK—Piping-Press—Advert
2023_BalmoralClassic_Ad_PipingPres_Rv
---
Talk Piobaireachd
The first presentation of the TP winter session 2022-23 takes place tonight (Weds 16th) at 8pm GMT. In the hot seat is the Piobaireachd Society's Music Editor Jack Taylor.
This series of talks will feature some of the set tunes for the Silver and Gold Medals at Oban and Inverness next year. Jack will highlight Weighing from Land and Queen Anne's Lament.
Talk Piobaireachd is open to all members of the Society. Join here.
---
Blowing Assisted Bagpipe
Bruce Lazaroff, inventor: 'We wanted to introduce you to the EBelaire. It's the first of its kind, designed to assist breathing-compromised pipers to allow them the pleasure of playing their instrument once again.
'It's an adaptive, adjustable, portable air supply for the great Highland bagpipe that has a control system that replicates the air flow and pressure sufficient to operate any mouth or bellows blown bagpipe.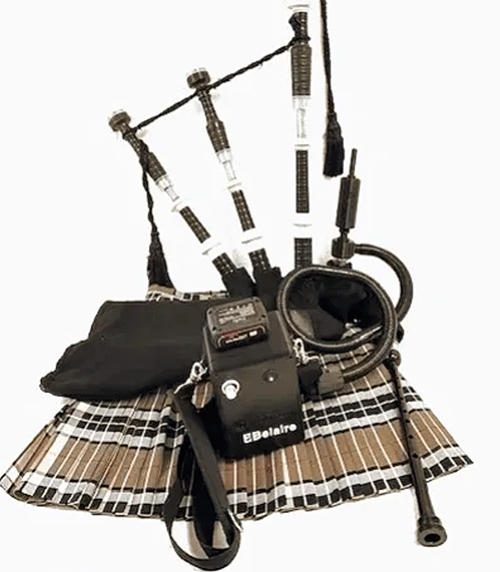 'The EBelaire provides independence of movement sufficient to permit use during band practices, stage performances, parades or at other venues. It weighs only 4.5lbs and can be worn over the shoulder using the provided wide strap. It generates less than <55dB of sound (measured in 12×12 room at five feet from source).
'We have both a website (www.e-bellow.com) and a Facebook page (E-Bellow LLC) that can provide you with much more information.
'We would like to know if you can do a feature story or article on E-Bellow's EBelaire to help those who may still suffer from covid breathing problems, or older pipers who are struggling to wind their instrument.'
---
Pipers' Persuasion
Allan Hamilton: 'Our latest interview is with Alistair Aitken OBE. Pipers' Persuasion was very fortunate to secure an interview with Alistair. He talks of drumming with bands including Lothian and Borders Police.
'He discusses the RSPBA and associated subjects such as adjudication, teaching, and administration of pipe bands. A man at the heart of the pipe band movement over decades. Here's the link http://www.piperspersuasion.com/091-alistair-aitken-obe/'
---