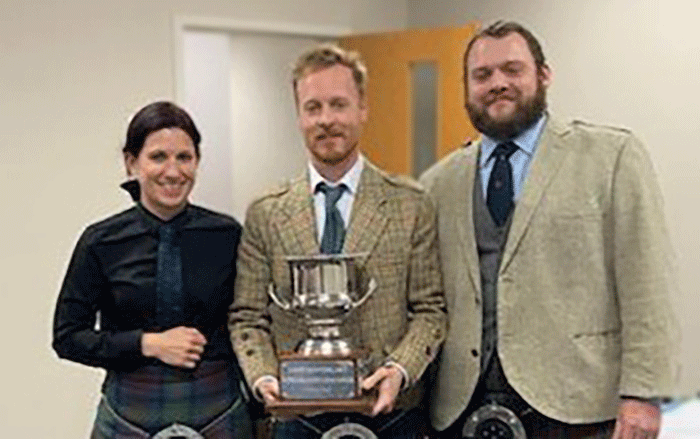 The 2022 Jimmy McIntosh Challenge Competition was held on Friday evening, April 8, at the Davidson United Methodist Church in Davidson, North Carolina.
After a two-year hiatus due to the ongoing pandemic, this in-person evening of professional piping marked the resumption of one of the premier events of the eastern United States piping scene.
By Ed Krintz
Begun in 2013, with generous sponsorship from the Charlotte Stephenson family, the competition was Charlotte's way of recognizing Jimmy for his encouragement of young players to study piobaireachd.
While this year's contest drew nine entries, a combination of weather, illness, and work related issues brought the final number down to six soloists, who traveled from as far away as Texas, Florida, and Maryland to compete.
The contest was well attended, with many amateur players in town for that weekend's Loch Norman Highland Games showing up to listen and learn.
Overall, Nick Hudson from Houston, Texas, carried off three first prizes, with a very balanced and steady bagpipe helping to showcase his musical talent.
Piobaireachd
1 Nick Hudson (Lament for the Laird of Anapool)
2 Dan Lyden (Nameless – Hiharin Hodin Himhin)
3rd: Liz Cherry (MacCrimmon's Sweetheart)
Judges: James Bell, Peter Kent
MSR
1 Nick Hudson
2 Dan Lyden
3 E.J. Jones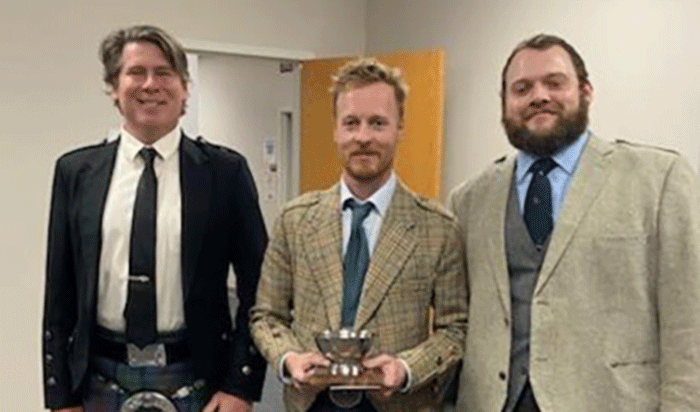 Hornpipe/Jig
1 Nick Hudson
2 Dan Lyden
3 E.J. Jones
Judges: Sandy Jones, Ed Krintz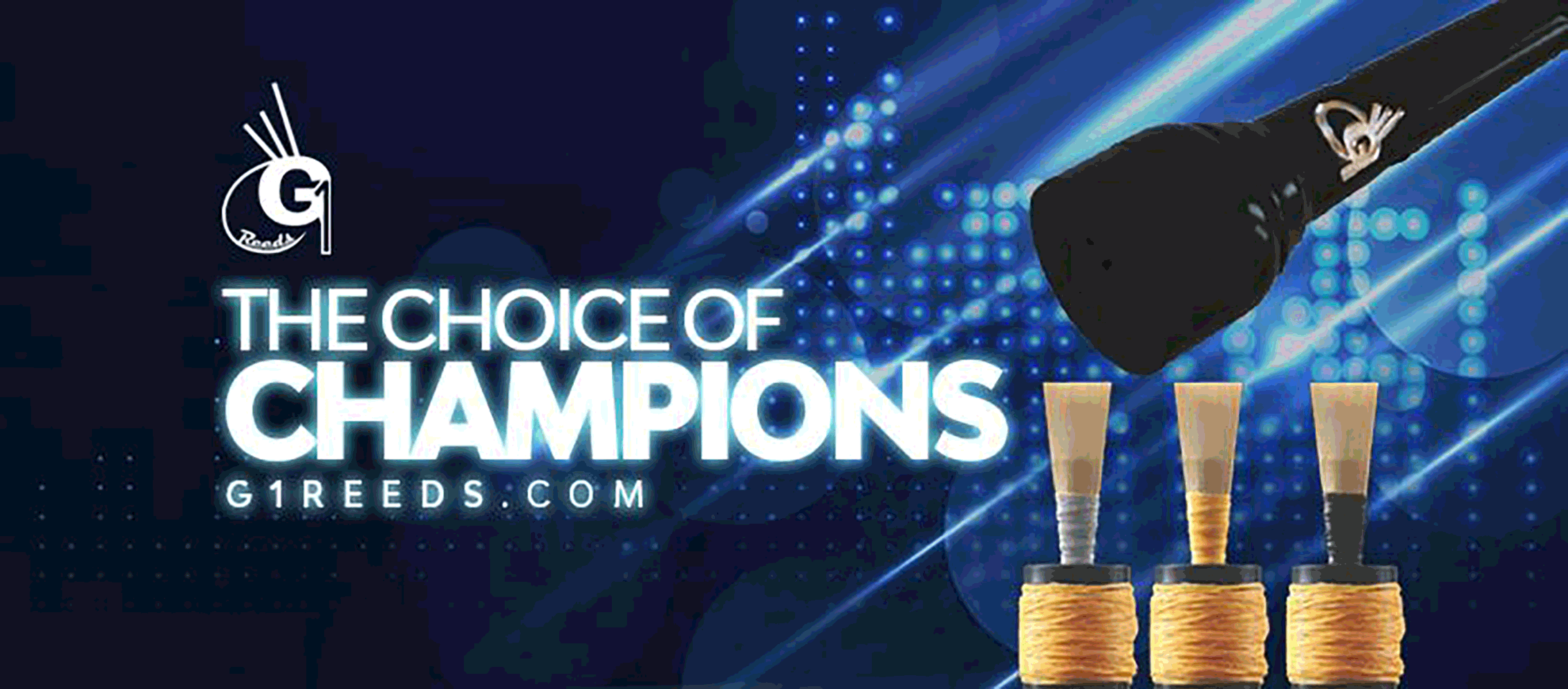 RGH-Heritage-pipingpress-800×300
MacRaeBanner '19

Ayrshire Bagpipes Nov 2020
Selcraft-UK—Piping-Press—Advert
2024_WW_Ad_PipingPress_Ani
---
---
Ulster Solos 2022
The annual Ulster Solo Championships run by the Northern Ireland Branch of the RSPBA were held at Lisnagarvey High School last Saturday, April 15.
Overall Ulster Champion 2022: 1 John McElmurry 2 Kris Coyle 3 Ben Greeves
Piobaireachd A: 1 John McElmurry 2 Kris Coyle 3 Ben Greeves
Piobaireachd B: 1 Marc Warnock 2 Emma Livingstone 3 Ross Conner
A Grade MSR: 1 Alastair Donaghy 2 James Frazer 3 Alan Ferguson
Open Hornpipe & Jig: 1 James Frazer 2 Alastair Donaghy 3 Ryan Cupples-Menendez
B Grade MSR: 1 Scott McKay 2 Mark Hasson 3 Desmond Smyth
C Grade MSR: 1 Ross Conner 2 Joshua Truesdale 3 Beth Preston
U-16 Piobaireachd: 1 Sam Purvis
U-14 Piping: 1 Laura Neill 2 Shaun Townsley 3 Josh Anderson
U-16 Piping: 1 Sam Purvis 2 Jacob Tate 3 Finn Cecil
U-18 Piping: 1 Andrew Nelson 2 Reece Doherty
Novice Chanter: 1 Joshua Eakin 2 Rory Rodgers 3 Danial McBlain
Advanced Chanter: 1 Maddox Stinson 2 Faith Boal 3 = Christie Steele/ Shea Mullan
Novice Piping: 1 Philip Murphy 2 Amber Moody
---