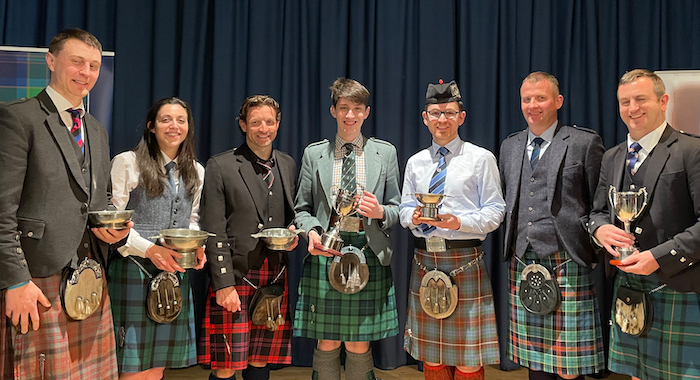 This competition for junior professionals was held today (Sat, March 11) at the National Piping Centre, Otago Street and McPhater Street, Glasgow.
There were large entries in all categories, 33 in the C Piobaireachd and 30 in the C MSR. There were 23 in the B Piob and 21 in the B MSR.
Pictured above are all the trophy winners with Champion Piper Callum Wynd far left.
B Grade Piobaireachd, Barbara Gillies Trophy
1 Eireann Ianetta-MacKay, £100
2 Callum Wynd, £75
3 Ben Mulhearn, £50
4 John Dew, £30
5 Angus MacPhee, £20
Judges: G Brown, A Forbes
B Grade MSR, 1745 Trophy
1 Fraser Allison, £100, P/M Jim McWilliams, Maggie Cameron, Ardvasar Blacksmith
2 Callum Wynd, £75, John MacDonald of Glencoe, Stac Pollaidh, Thompson's Dirk
3 Ruairidh Brown, £50, Murdo MacLeod, Shepherd's Crook, Cockerel in the Creel
4 Jonathon Simpson, £30, Braes of Brecklet, Blair Drummond, Brown Haired Maid
5 Angus MacPhee, £20, Colin Thomson, Shepherd's Crook, Broadford Bay
Judges: C Sutherland, R Wallace
B Grade Jig, Keepers of the Quaich Trophy
1 Jonathon Simpson, £100
2 James MacPetrie, £75
3 Christopher MacLeish, £60
4 Angus MacPhee, £40
5 Ruairidh Brown, £20
Judges: C Sutherland, R Wallace
---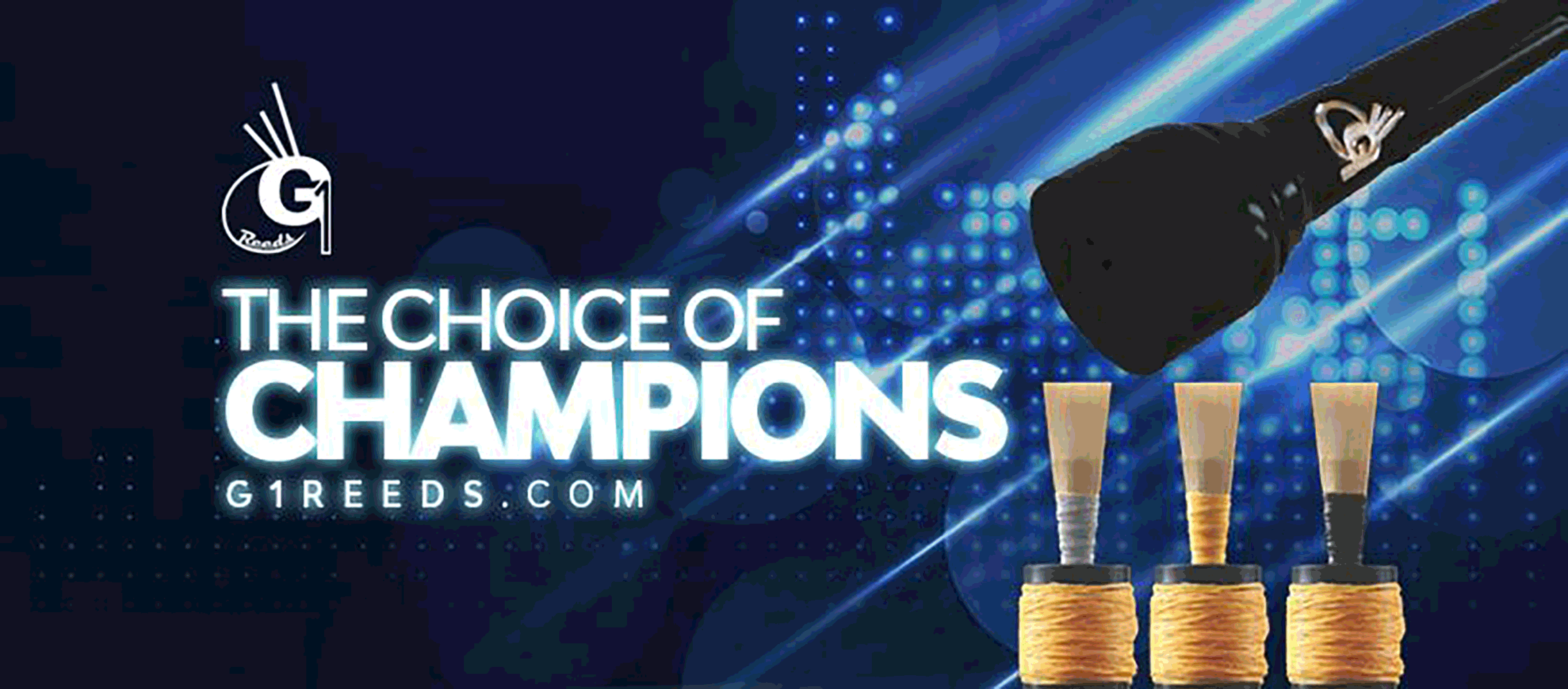 RGH-Heritage-pipingpress-800×300
MacRaeBanner '19

Ayrshire Bagpipes Nov 2020
Selcraft-UK—Piping-Press—Advert
2024_WW_Ad_PipingPress_Ani
---
C Grade Piobaireachd Final, Jimmie McGregor Trophy
1 Alasdair Brown, £60
2 Keith Bowes, £40
3 Jeffrey Lawson, £30
4 Cameron MacLeod, £20
5 Calum Kaye, £15
Judges: D Fraser, R MacShannon
C Grade MSR
1 Jeffrey Lawson
2 Tori Kiloran
3 Scott MacAskill
4 Cameron MacLeod
5 Ian Simpson
Judges: B Duncan, S Muir
C Grade Jig
1 Calum Dunbar
2 Liam McElhinney
3 Cameron MacLeod
4 Tori Kiloran
5 Kyle Shead
Judges: B Duncan, S Muir
The Editor writes: This was a very pleasant, and very well organised, day of piping. Competing Pipers' Association Secretary Lachie Dick and his team of CPA stewards were on top of things throughout. I judged the B light music and it is fair to say that the standard was not as high as it might have been. For many of these young pipers this is exam time at university, and talking to some afterwards this certainly impinged on their preparation time.
Others ruined their chances by submitting ridiculously poor tunes. Just because some 'jig' has featured in a pipe band medley or on a folk group album, a tune suitable for solo competition it does not necessarily make. Yet there are many good, modern compositions out there. In the jig, all competitors are required to submit one of Duncan's tunes. We heard eight James MacLellan's Favourite which seems strange given his many other tunes and arrangements.
In the interval between the MSR and Jig I was able to take in a few of the B Piobaireachd performances and heard a good Lachlan MacNeill Kintarbert from James MacPetrie and a good in parts Battle of Waternish from Andrew Hall.
At the conclusion at Otago Street, we drove over to McPhater Street, Lachie's throaty Mazda sounding like a Ferrari courtesy a dodgy exhaust box.
Here the C piobaireachd was still going on and I heard Jeffrey Lawson with his third placed Wee Spree. Up in the bar there was a real feeling of camaraderie among the gathered pipers and judges. Duncan would have loved it.
The prize giving was attended by his family. How proud he would have been (inwardly) of all these young players turning out for a competition in his name.