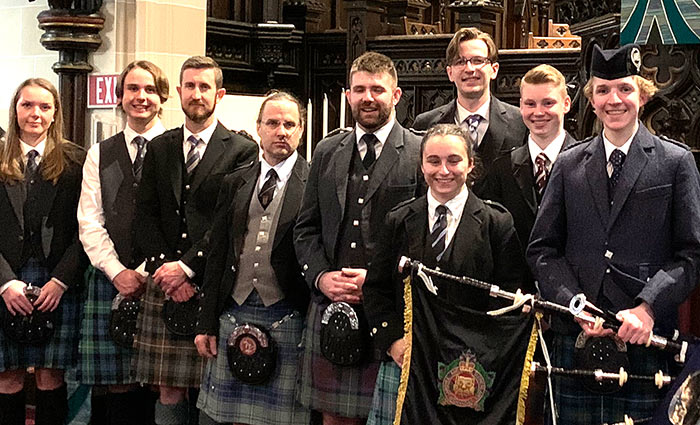 Bob Worrall: Here are the results from this past Saturday, 19/11/22, at the 26th Annual George Sherriff Invitational. It was a great day at St Paul's Presbyterian Church in Hamilton, Ontario. with a terrific audience turn out for all three events.
There was a clean sweep in all disciplines from Callum Bevan from British Columbia who among many other prizes won a set of pipes from McCallum Bagpipes and a set of books from the Piobaireachd Society.
Piobaireachd:
1 Callum Bevan, Lament for Captain MacDougall
2 Gillian Blaney. Melbank's Salute
3 Cameron Bonar, I Got a Kiss of the King's Hand
4 Thomas Bruce, A Flame of Wrath for Squinting Patrick
5 Will Shropshire, MacDonald of Kinlochmoidart's Lament No. 1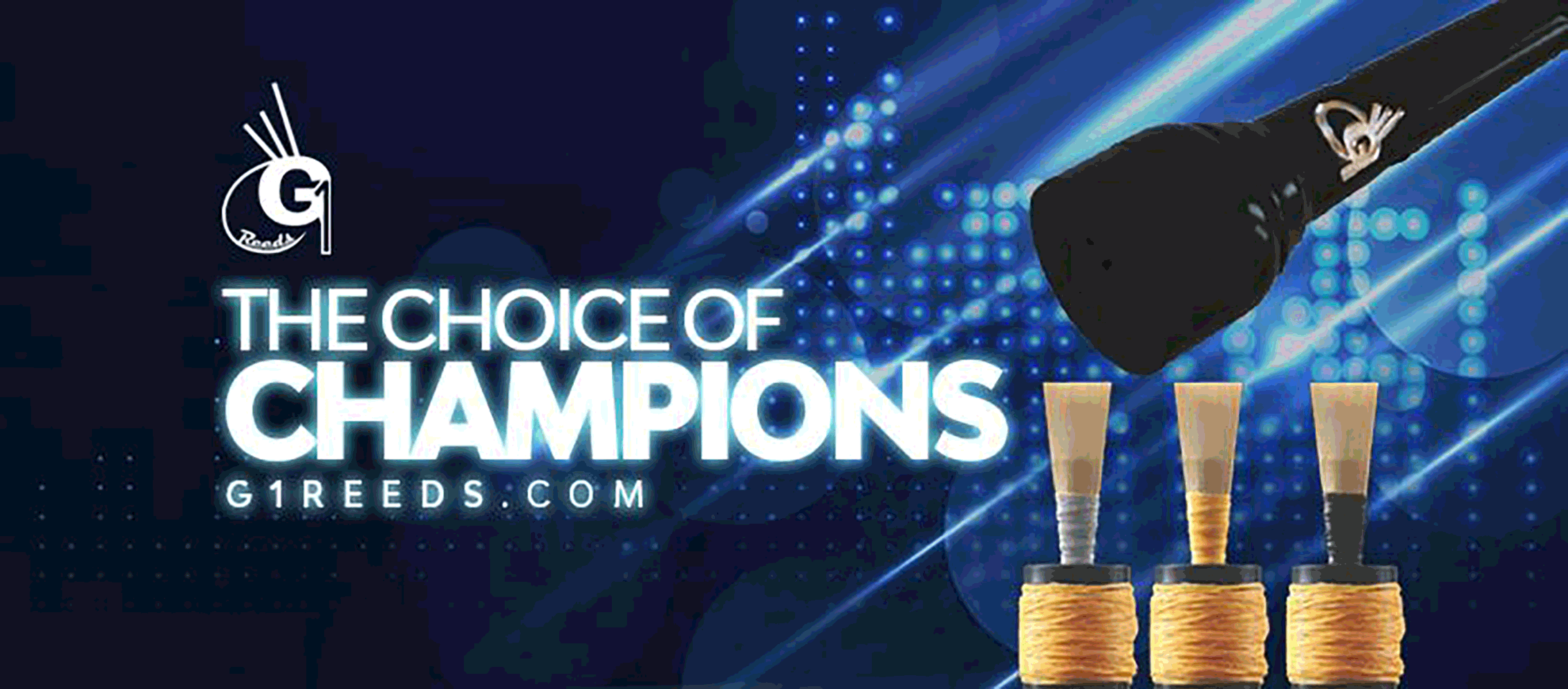 RGH-Heritage-pipingpress-800×300
MacRaeBanner '19

Ayrshire Bagpipes Nov 2020
Selcraft-UK—Piping-Press—Advert
---
March, Strathspey & Reel:
1 Callum Bevan, Miss Elspeth Campbell, Duncan Lamont, Salmon Leap
2 Thomas Cangelosi, Morag Ramsay, Doune of Invernochty, John MacDonald's Reel
3 Thomas Bruce, Mr Donald Shaw SSC, Inveraray Castle, Traditional Reel
4 Cameron Bonar, Morag Ramsay, Top of Craigvenow, Alick Cameron, Champion Piper
5 Gillian Blaney, Edinburgh Volunteers, Ewe wi' the Crookit Horn, Blackberry Bush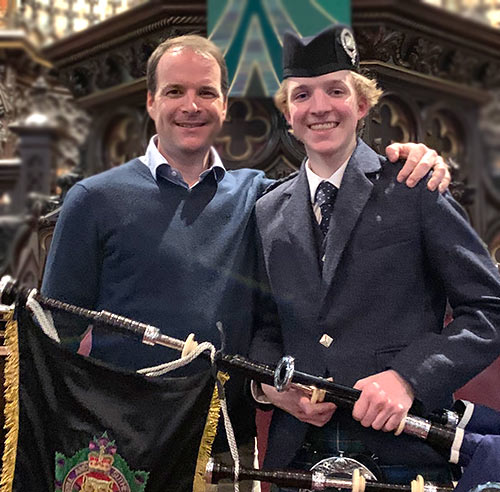 6/8 Marches:
1 Callum Bevan, Pipe Sgt. John Barclay & Tug Argan Gap
2 Cameron Bonar, Meg MacRae & Cameron MacFadyen
3 Thomas Cangelosi, Bonnie McAlpine & The Arisaig Ceilidh
4 Gillian Blaney, The Scottish Division & Kirkhill
5 Thomas Bruce, Pipe Sgt. John Barclay & Highland Brigade Depot
Overall:
1 Callum Bevan
2 Cameron Bonar
3 Gillian Blaney
4 Thomas Cangelosi
5 Thomas Bruce
Judges: J Cairns, A Gray, R MacLeod; MC: Michael Grey
---
GREAT BOOKS, GREAT XMAS STOCKING FILLERS…..