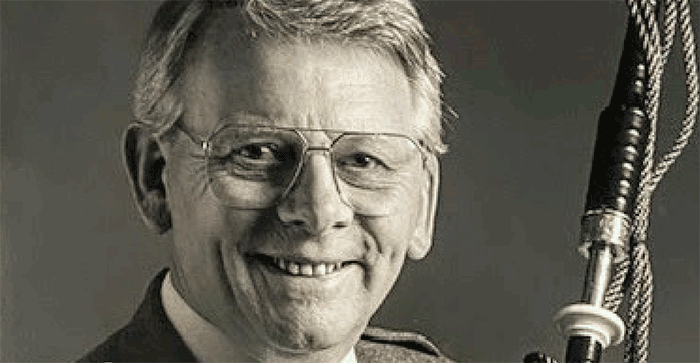 On Saturday November 27th, 2021, family and friends gathered in Pittsburgh, Pennsylvania, to celebrate the life of Jimmy McIntosh.  This was the second memorial for Jimmy, the first being in Anderson, South Carolina, two weeks before. 
I was so glad to be able to attend both. I have found that I needed both occasions, along with a lot of processing time, to put into perspective Jimmy's impact on my life and music.
His wife Joyce asked me for some reflections on the weekend in Pittsburgh, and to do that I have to begin with the drive.  For several years, I made the trek to Pittsburgh and Carnegie Mellon University to spend the weekends studying with Jimmy. 
The first few times, I stopped in Cincinnati to pick up my friend Peter Kent, and those journeys were always a blast.  All of the trips to and from Pittsburgh were meaningful.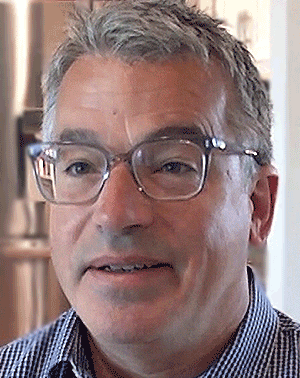 By Skip Cleaviger
On the way up, I would anticipate the time that would be spent with Jimmy, Joyce, Peter, Mike Rogers and other piping friends.   On the way home, I contemplated the music that was learned and played. 
So, for me, the memorial and celebration of Jimmy's life began at the start of our journey to the church. As we pulled onto the highway, I talked about all of those Pittsburgh piping weekends with my wife Rebecca.  And I took pictures of our baby daughter Ruby at Carnegie Mellon when we pulled into town.  
---
[wds id="2″]
---
The Saturday service was amazing for many reasons.  It was more formal than the South Carolina gathering, and its structure gave opportunities for silence and reflection.  While the entire service was a great tribute to Jimmy, there were a few incredibly moving and meaningful highlights for me.
Jimmy requested that the grounds of four piobaireachd be played during the service.  Amy Garson gave us Beloved Scotland,  Mike Cusack played the Park Piobaireachd #2,  Nick Hudson the Lament for Patrick Og MacCrimmon, and Andrew Carlisle rounded things out with the Lament for the Children. 
For me, there could be no greater tribute to Jimmy than to have these great pieces of music performed by these four champion pipers.  
---
Four of Jimmy's outstanding students play their tributes…..
---
The four chosen tunes are certainly among the finest examples of our music, and these individuals are great musicians, wonderful exponents of the Balmoral teaching tradition – and just good human beings. 
I was particularly moved when Mike Cusack started playing.  I had not seen or heard him play in about 25 years.  I was enamoured by his music when I was a teen; I studied piping with him as a college student, and we became good friends.  Mike introduced me to Jimmy, opening up a whole new world for me and my piping. 
The next highlight was Dale McLeod's personal reflections of Jimmy. Dale described Jimmy's life and contributions to piping, and he went on to reflect on the friendship and experiences that he and his wife Sue shared with Jimmy and Joyce. It was a moving and articulate reflection.
The next incredibly poignant moment for me was the poet Maya Angelou's 'When Great Trees Fall' read by Jimmy's daughter Margaret.  I can't adequately express my reaction to this.   It is a wonderful poem, and Margaret read it so beautifully.  I'll sum it up to say that this was one of 'those moments' for me.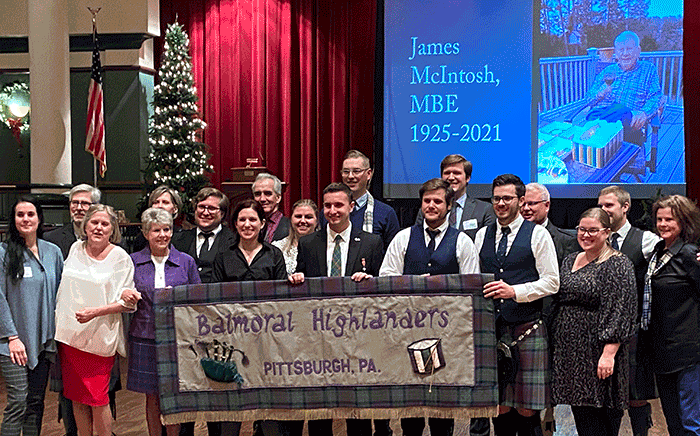 On to the ceilidh we went, and it was also a great tribute to Jimmy. Joyce, Cameron, Sue McLeod and a host of other family friends provided an opportunity to eat, have a drink and share stories. It was wonderful to reconnect with old friends and catch up.
There was great music as well, and I loved seeing students of Jimmy describe their experiences with him and play a tune or two in his honour.   My thought after each performance was that Jimmy's musical legacy is firmly established in the playing of these fine pipers!!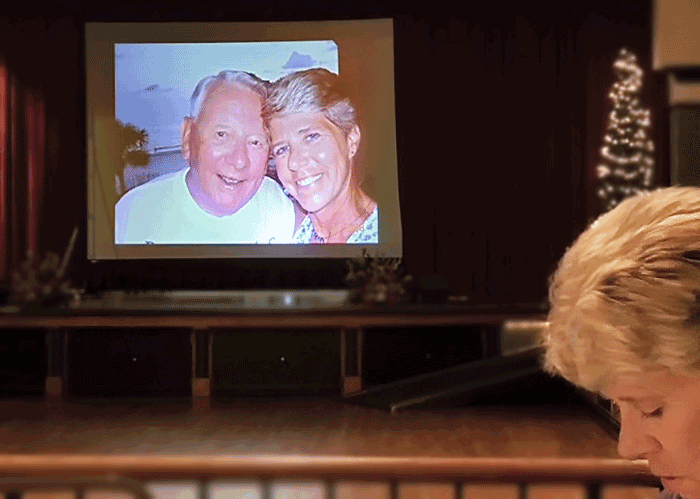 Jimmy was a teacher, mentor and friend for 40 years and I am so grateful for all of the time I spent with him. The remembrances and celebrations in Anderson, South Carolina and Pittsburgh, Pennsylvania were therefore very special to me. 
I must add that it was incredible to meet Jimmy's daughters, Margaret and Moira.  I am so glad they were able to make the trip to Pittsburgh and be with us. 
Many thanks to Joyce and Cameron.  They did an amazing job planning, preparing and carrying out these emotional experiences. They honoured Jimmy's wishes and gave us all a chance to recognise and celebrate all that he meant to us.    
---
GREAT BOOKS, GREAT XMAS STOCKING FILLERS…..