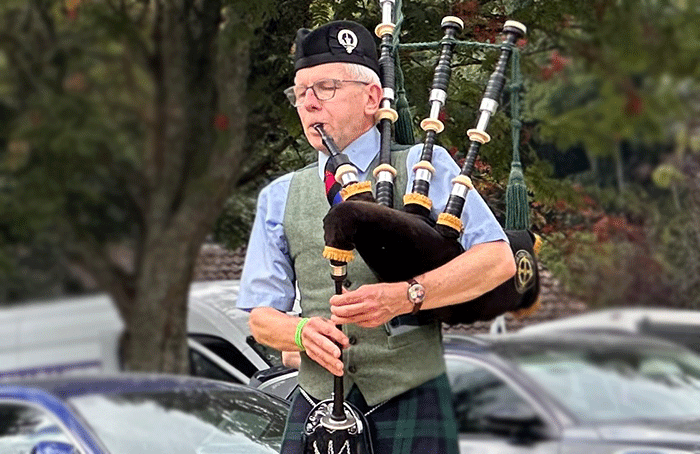 When we were trying to convince the committee at Pitlochry Games to hold a piobaireachd event I mentioned the fact that before WW2 there had been such an event at these games. I'd seen a poster somewhere but unfortunately could not produce the evidence.
The Committee thankfully went ahead anyway but now after a bit of research I have that evidence.
Results from Pitlochry Games September 5th 1931:
Piobaireachd: 1 Malcolm R Macpherson 2 JB Robertson 3 John Wilson
March: 1 John Wilson 2 Malcom Macpherson 3 Henry Rathay
S&R: 1 JB Roberston 2 MR Macpherson 3 John Wilson
And at the same games in September 1934:
Piobaireachd: 1 Malcolm Macpherson 2 JB Robertson 3 Lewis Beaton
March: 1 JB Robertson 2 Malcolm Macpherson 3 Lewis Beaton
Strathspey & Reel: 1 Owen MacNiven 2 Lewis Beaton 3 Donald Maclean
Clearly Pitlochry was well on the radar of the big hitters in the 30s and after last year's successful Piobaireachd introduction should now continue to regain some of its former status.
Piping Convenor Ian Rodney hopes to cater for around 20 in the ceòl mòr next year with a reserve list in the event of withdrawals. Ian writes: 'The feedback that I have received from the judges and competitors has been very positive and the only complaint was the lack of seating for listeners which I take as a positive and will address for next year.'
Pitlochry Games 2024 are on September 14. Pictured above is Dr Peter McCalister winner of the Piobaireachd this year playing the Fingerlock.
---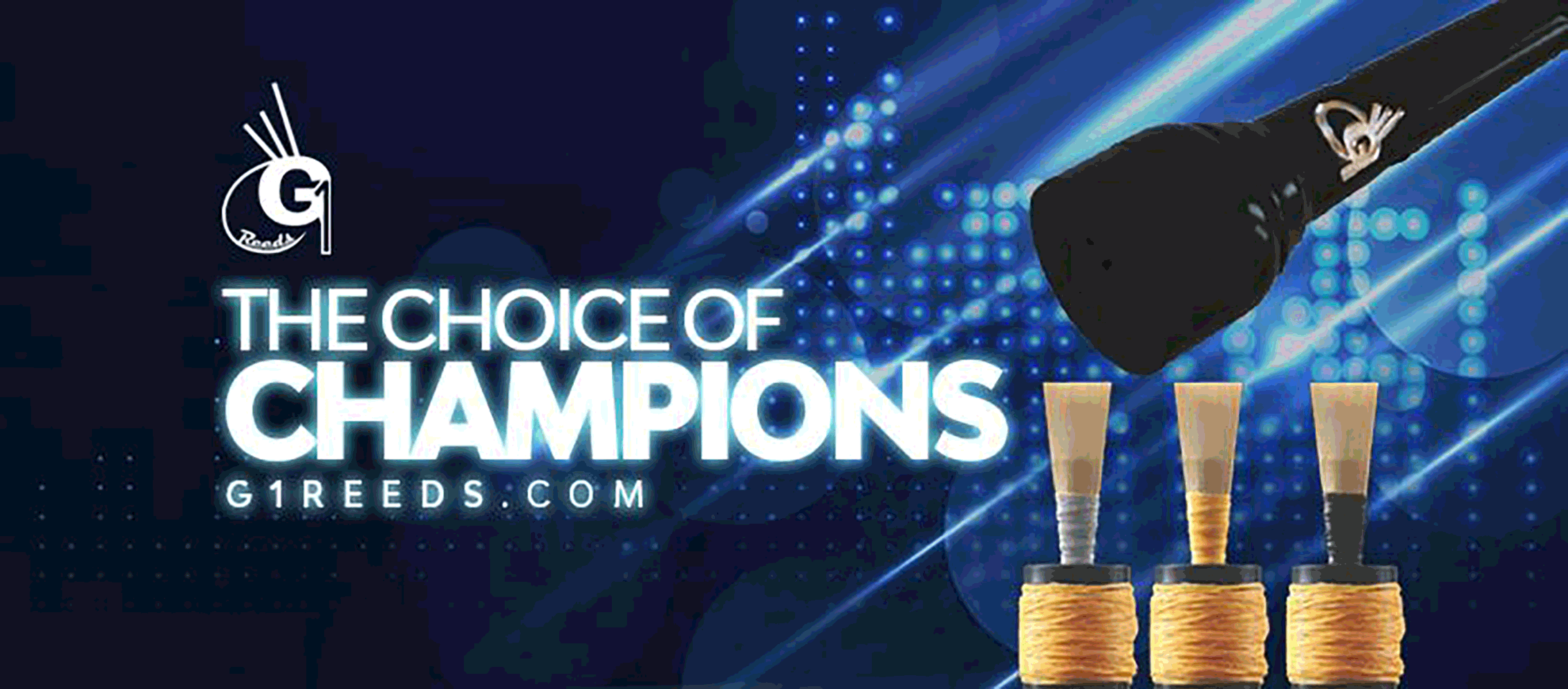 RGH-Heritage-pipingpress-800×300
MacRaeBanner '19

Ayrshire Bagpipes Nov 2020
Selcraft-UK—Piping-Press—Advert
2024_WW_Ad_PipingPress_Ani
---
JB Robertson
Apropos JB Robertson, I have a letter from Chris Mulinder in South Africa. Chris writes: 'JB Robertson came to South Africa, must be after he retired. I have a picture of him at the then SA Championships, The Royal Scottish Gathering, in the '60s.   
'He wrote a tune entitled Major General JC Smuts who was President of S Africa at the time. JB and his wife actually stayed with Jan Smuts.  
'This is a bit of a riddle as no one here remembers him judging and he was on no committees. Is there anyone from his family who knows anything about his being in S Africa?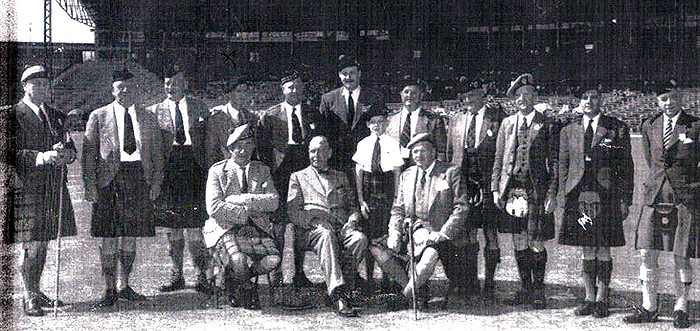 'In the 80s at a band parade an old Scottish lady came up to me and introduced herself as Mrs Robertson. All I remember her saying was that all this small music was good to warm up the fingers for the pibroch. It must have been his wife.
'Not too clear, but he's third from the left next to George Ackroyd in the photograph. You can see it's the same person as on the front cover of his dancing LP. He must have family who know his connection to S Africa. Any info about his time down here would be great.' 
---
Eden Court
Reports in the northern press confirm that the Eden Court Theatre in Inverness, home of the Northern Meeting piping, continues to struggle financially. Current losses are circa £900,000 a year. It seems the theatre, home to so many happy memories for pipers, cannot sustain itself on ticket sales alone.
The NM already pays a hefty sum to hire the theatre; let's hope charges don't increase any further.
---
Manilla Piper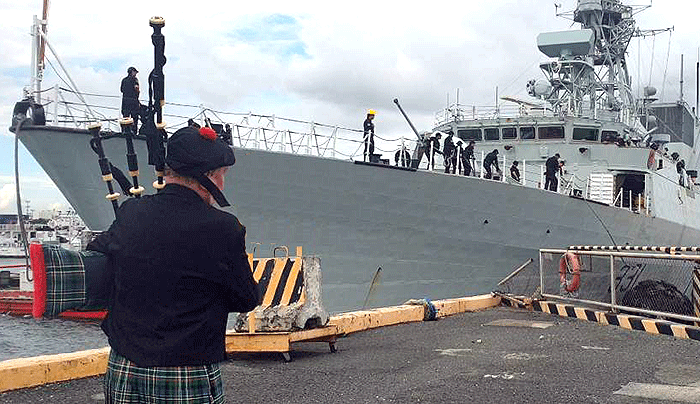 Reader Julian Payne in the Philippines: 'You may be interested to know I was recently invited to pipe the departure of HMCS Vancouver from Manila where it had made a short port visit. I played the Boat Tune. I had piped out the departure of the same ship a year ago.' 
---
Glasgow Transport PB
Matt Badmington: 'I am a piper from Edmonton, Alberta, Canada. One of my previous piping tutors passed onto me a great collection of music books. Contained in the collection is a photocopy of a hand copied collection of the majority, if not all, of the tunes P/M Alex Hosie of the Glasgow Transport band had composed during his lifetime which has never been published.
'At the beginning of the collection there is a note that includes a contact person in the event that the collection is published. However the note is from 1995 and the contact person has since passed away. I've been trying to track down family members of P/M Hosie.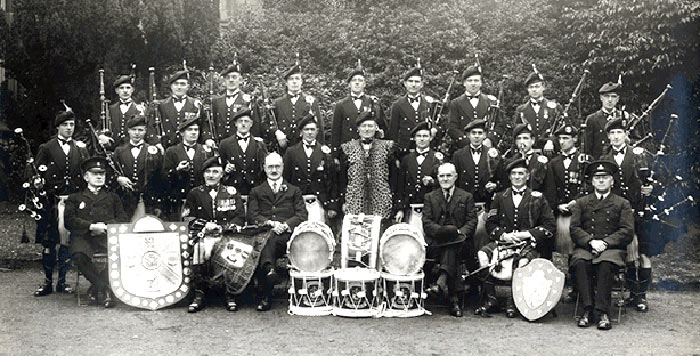 'I am considering seeing this through and possibly having the music published so that the music is not lost to time.
'I've come across this Piping Press article about the Glasgow Transport band which wasn't written all that long ago, I was hoping you might be able to forward on my contact info or get me in touch with William Hosie of Calgary to assist with some research as well as gain the proper permissions.'
Can anyone help Matt? Email him here.
---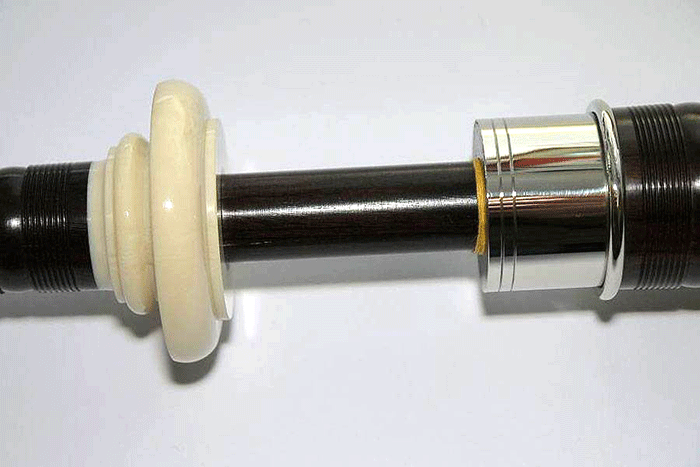 Bagpipes – DN1, High Quality Instrument