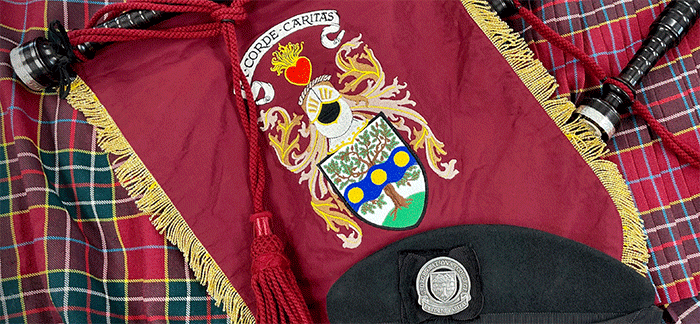 Entries are now open for a new junior piobaireachd competition being run by George Watson's College in Edinburgh.
The inaugural 'Caritas Banner' Competition is on Sunday 26 November. Sponsors are Kintail Bagpipes and the Piobaireachd Society.
The school, founded in 1741, has as its motto 'Ex Corde Caritas' (Love from the Heart). It has a worldwide wide reputation for promoting piping and drumming through its championship winning bands.
Ross Harvey, the World Champion Pipe Major of Boghall & Bathgate, is also Pipe Major and head instructor at George Watson's.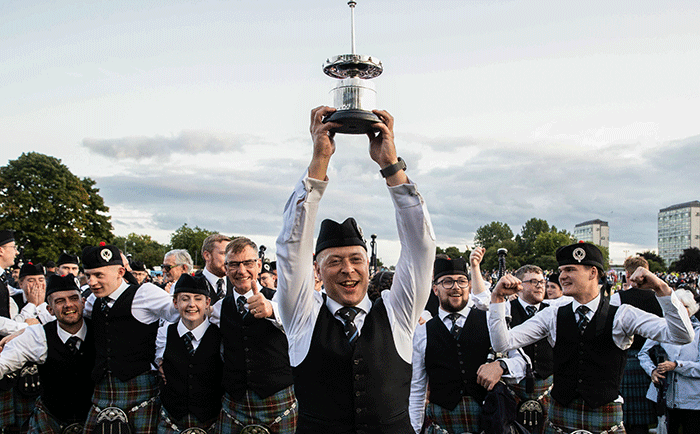 He said: 'As most readers will be aware the number of junior competitions in the central belt has diminished somewhat in recent years and there are limited opportunities for young pipers to perform piobaireachd in particular. This competition will give them another platform to do so.
'The event is open to all junior pipers. There are two different age groups, 18 & Under (two tunes own choice) and 14 & Under (one tune own choice) and also a 14 & Under Piobaireachd Ground competition.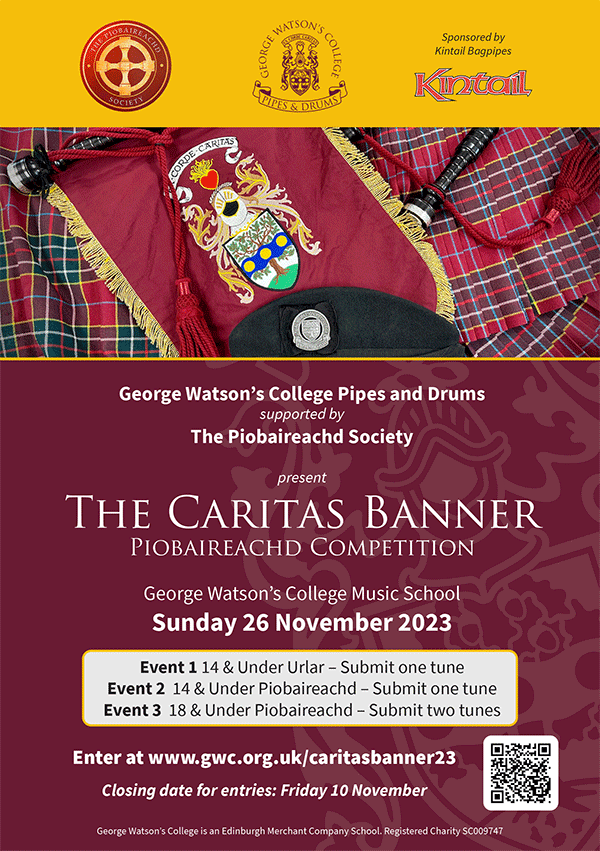 'There are two judges for each event and crit sheets will be provided for all competitors; entry is free for spectators. The 18&U competitors will be in the school's music school auditorium, a lovely sounding space for a solo bagpipe.
'We encourage all piping pupils at George Watson's College to learn Piobaireachd. It improves every aspect of their playing: blowing, tuning, musicality, technique and concentration.
'I hope the competition will have a positive uptake so that we can make it an annual event.'
All competitors must register on arrival at the school. Competitors may only enter one event. Age on date of competition. Individual schools may enter a maximum of four competitors per event. Events will be limited to 25 competitors. The closing date for entries is Friday 10 November 2023. Late entries may not be accepted.
The draw will take place at George Watson's College. All entrants will receive notification of the draw by email. Trophies and Medals according to entry. Entry fee is £7 per competitor; admission free for spectators. Entries and further information here.
---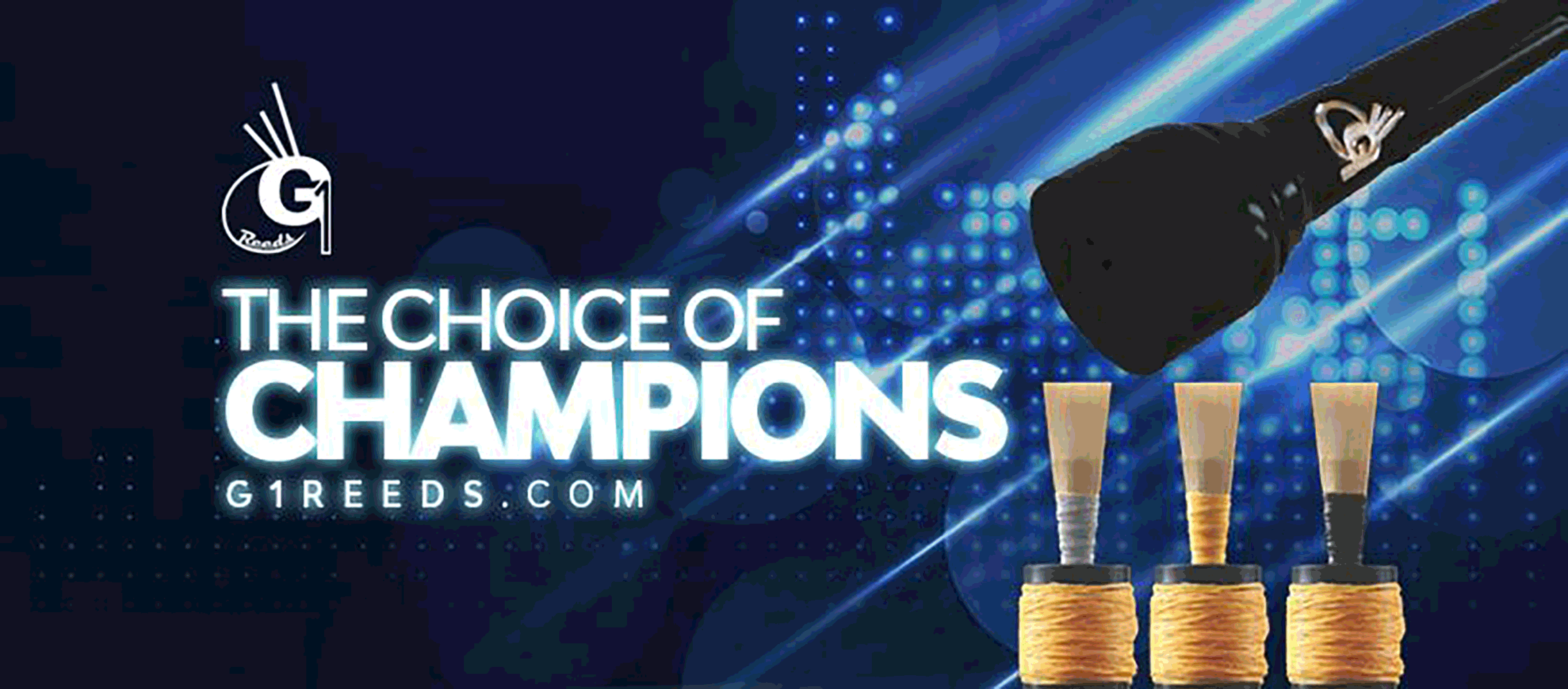 RGH-Heritage-pipingpress-800×300
MacRaeBanner '19

Ayrshire Bagpipes Nov 2020
Selcraft-UK—Piping-Press—Advert
2024_WW_Ad_PipingPress_Ani
---
Callum Recital
To get their winter programme of activities under way the Lewis & Harris Piping Society have invited Callum Beaumont to give a recital tomorrow evening, Friday 29th September, at the Caladh Hotel in Stornoway at 7.30pm, writes Katie Laing.
Callum was the overall winner at the P/M Donald MacLeod Competition last April, and since then has been very successful in several other professional events, most notably at the Northern Meetings earlier this month where he won the Clasp in the Senior Piobaireachd and the Silver Star for Former Winners' MSR. Although still a relatively young man, this was Callum's fifth Clasp to the Gold Medal he won in 2012.
Callum will be the main judge at the annual Junior Competition organised by the Society the following day after the recital, being held again this year at the Sir E Scott School in Tarbert, Harris, commencing sharply at 9am. Admission to both events is £10 but free for under 18s.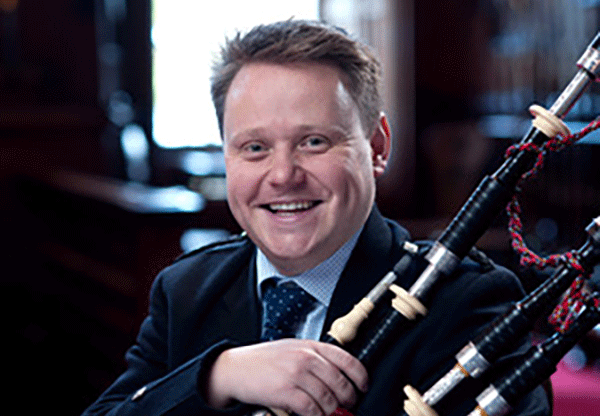 There are currently more than 300 youngsters learning the pipes in the Western Isles, from the Butt of Lewis in the north to Barra in the south. The annual junior competition is open to them all, and is organised in sections to reflect the various levels of achievement, from a slow air on the chanter to piobaireachd on the pipes.
However, the Society does need the involvement of the wider community to continue their support for the work of the schools tutors, and if any readers are even vaguely interested in piping then please do come along to hear Callum Beaumont demonstrate his superlative skill on Friday evening. And if you are looking for a pleasant way to spend a few hours on Saturday, make your way to Tarbert.
The next date to note in your piping diary is Friday 15th November when James Duncan MacKenzie will be giving a recital, again in the Caladh Hotel, Stornoway. For more information on all events, contact Lewis & Harris President Dr John Smith here.
---