There are a couple of things that need to be said following the Boggies big win last weekend. This very much a community band with a loyal membership that has stuck with it over the decades irrespective of success or lack of it.
This loyalty was much more common when I played in bands than it is today with butterfly bagpipers flitting around hither and thither before landing on another glittering trophy.
The stoics at People's Ford B&B – pipers and drummers – are due all the success that comes their way.
Just look at the way their drum corps has nurtured its own from Tom to Gordon Brown and now the young superstar Kerr McQuillan all groomed for world class continuity.
There's a steel core of tradition out West Lothian way and a lesson other bands and bands people can learn from.
Lastly, regarding P/M Ross Harvey's comments about upping the tempo in his reels and jigs. This is not anything strange or new. Bands play far too slowly given the straight line, ensemble induced style of interpretation that is so ubiquitous nowadays.
Your music will sound dull and uninspiring unless you crank things up. From what I heard on YouTube it was the bands that 'went for it' that had most success at the UKs. Long may that be so.
---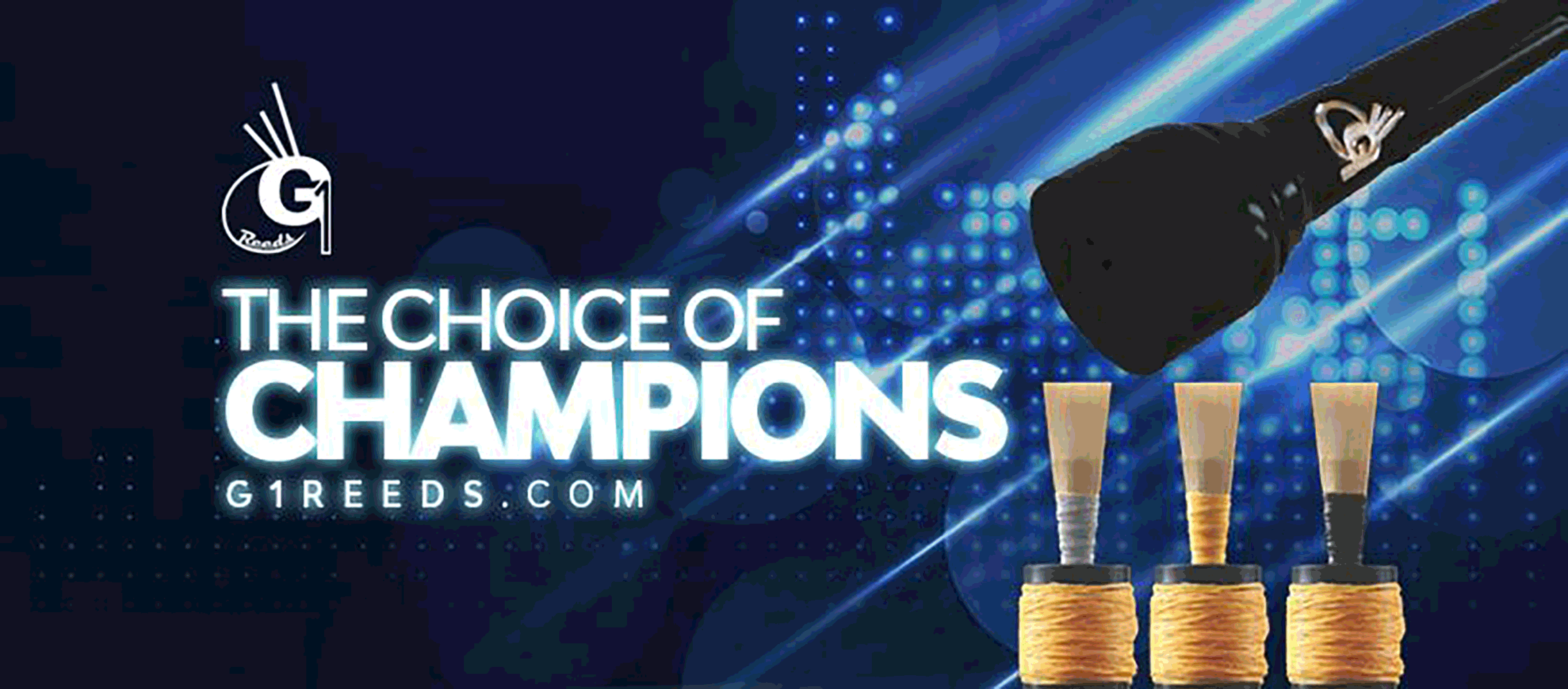 RGH-Heritage-pipingpress-800×300
MacRaeBanner '19

Ayrshire Bagpipes Nov 2020
Selcraft-UK—Piping-Press—Advert
2023_BalmoralClassic_Ad_PipingPres_Rv
---
REGRADINGS
Still with the bands, the RSPBA has announced the following changes by band request: NJB – St Andrew's College, Canada, NJB – St John's College, Zimbabwe, G4A to G4B – 1st Troon BB, G4B – Riverside Alliance, Belgium, G4A – North Coast, USA, G1 – Auckland & Dist., NZ.
---
CLAN DONALD PIPES
A reader has asked for more close ups of the pipes mentioned in my Notebook of a week ago:
Clearly a superb MacDougall set we'd all like to get our hands on. Take a stab at a valuation. £6,000? More?
---
BAND QUARTETS
Now here's an innovation that might be tried over here. Kingsville Games in Ontario (a week tomorrow, June 24) have initiated a graded quartet piping competition. It's free to enter with good prizemoney says the PPBSO newsletter, and pipers don't even need to be in the same band!
What a great idea. Instead of swanning off to the beer tent after your band plays, four mates get together for a go at the quartets.
---
BRITISH LEGION 1970
I know many readers enjoy a look back at piping in times past. Today it's the turn of the British Legion contest of May 2nd, 1970. It was open to ex-servicemen, Territorial Army and HM Forces personnel. I believe OTC members from the universities could also take part but I could be wrong there.
This contest was held in the Royal Arch Halls in Edinburgh. Judges for the Piobaireachd were DR MacLennan, George Stoddart and Hugh MacRae and for light music Capt. John MacLellan and Capt. Ian C. Cameron. Six prizes in the Piobaireachd and five in all other events.
Piobaireachd (four tunes):
1 Hector MacFadyen, Pennyghael, £15, Lament for MacSwan of Roaig
2 John MacDougall, Bucksburn, £12, Prince's Salute
3 William MacDonald, Benbecula, £10, End of the High Bridge
4 Iain MacFadyen, Glasgow, £8, I Gave a Kiss to the King's Hand
5 Duncan MacFadyen, Johnstone, £5, Lament for the Duke of Hamilton
6 James McIntosh, Monifeith, £3
March (three tunes):
1 Andrew Wright, Paisley, £10
2 Iain McLeod, Edinburgh Police, £8
3 Iain MacFadyen, £5
4 Hector MacFadyen, £3
5 Norman Gillies, Glasgow, £2
S&R (three of each):
1 Iain McLeod, £10
2 Norman Gillies, £6
3 John Percival, Edinburgh Police, £4
4 Hector MacFadyen, £2
5 Andrew Wright, £1
Confined Marches
1 Walter Cowan, Annan, £5
2 John Rae, Hawick, £4
3 Harry McNulty, Edinburgh Police, £3
4 David Laird, Almond & District, £2
5 John Matheson, Bathgate, £1
The programme note includes: 'Congratulations to John MacLellan on his well-deserved promotion and also on a successful tour in Australia where he judged the All-Australia Pipe Band Championships and solo piping, in addition to giving lectures and recitals.
'Congratulations to Iain McLeod who led Edinburgh City Police to victory in the Scottish Pipe Band Competition….congratulations also to Andrew Wright who won the Piobaireachd at Aboyne Games last September….'
---