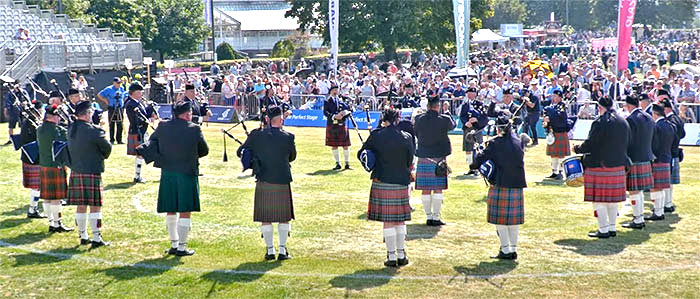 The 1970s Tribute Pipe Band is in the process of recreating the Edinburgh City Police Pipe Band medleys from the early 1970s, writes Ken Stewart.
Fortunately we have been able to get the pipe and drum scores for their prize winning performances of the '70s. ECPPB had their own unique playing style so we would be grateful to anyone who could perhaps assist with audio recordings of either the 1971 or 1972 medley performances.
Our intention is not only to reproduce the musical content but to re-create the style of the era.
Would any readers of Piping Press have a recording from that time? The Edinburgh Police won the Worlds in 1971 and 1972 whilst under the pipe majorship of Iain McLeod and leading drummer Bob Montgomery so there may well be private recordings from that time or taken from the radio.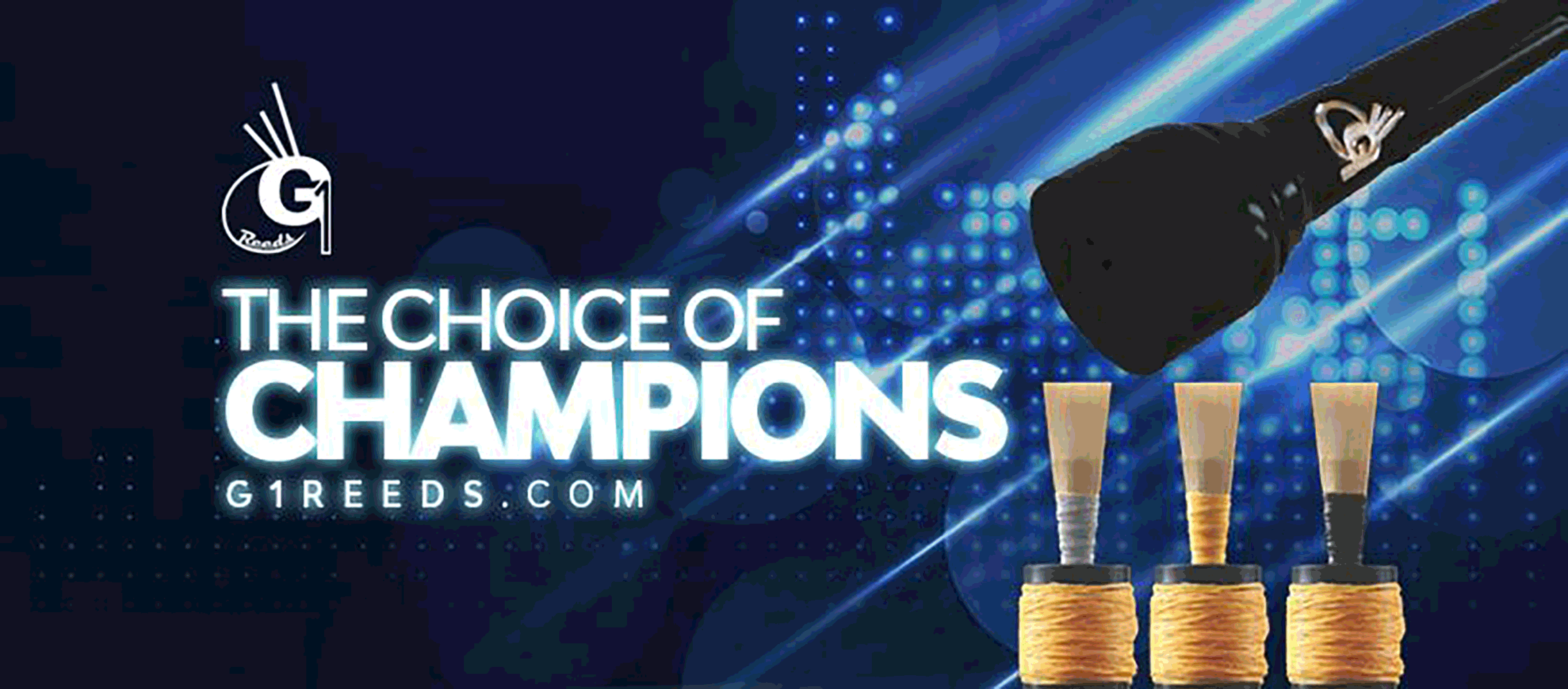 RGH-Heritage-pipingpress-800×300
MacRaeBanner '19

Ayrshire Bagpipes Nov 2020
Selcraft-UK—Piping-Press—Advert
2023_BalmoralClassic_Ad_PipingPres_Rv
---
Former RSPBA adjudicator Alistair Aitken OBE, who played in the Edinburgh Police/ Lothian and Borders Police bands, has already offered assistance with the drum scores and we have the pipe scores.
The Tribute band performance of the 1970 Shotts & Dykehead medley at the 2022 Worlds was very well received by the pipe band public and this has encouraged us to consider performances of other medleys from that ground-breaking era such as those of the Edinburgh Police, Muirhead and Sons and Dysart. Here is a video of this year's performance at Glasgow Green:
Not only do we try to play the authentic scores and drum beatings but we also try to replicate the style of the band we are commemorating hence this appeal.
---
Florida Pipe & Drum Academy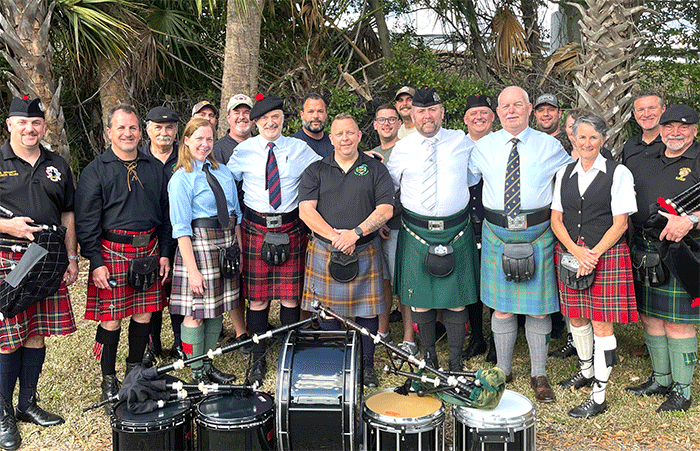 I am pleased to open registration for the Academy for 2023, writes Principal Chris McKeown. Cost this year is $550 and there are five full days of teaching and study.
Dates: 2/19/23 (Sunday) at 5pm for meet and greet. Classes run 2/20/23 to 2/24/23 (Mon – Fri) 8am to 4pm.
Event Address: 618 Stockton St., Jacksonville, Florida 32204.
Contact myself at 904-334-5472 or FL.Pipeanddrumacademy@gmail.com
Instruction available for all levels of students on Bagpipes, Snare, Tenor, and Bass.
Confirmed Instructors: Robert Wallace and Barry Donaldson (pipes), Stephen Creighton (snare), Simon Hodgett (tenor/bass), with Bill Caudill from NAAPD to instruct piping if the student numbers support it. More to be added as class sizes dictate.
We will be delighted if Bill can be added to the pipe teaching staff and I would like to make a special welcome to Simon from the St Laurence O'Toole band. He will be a great addition to the drumming staff.
Deposit payments are due by 12/1/22 and the balance payment by 1/1/23
Refund policy: If the school is cancelled for any reason such as COVID or otherwise, refunds will be issued in full.
More details and registration here.
---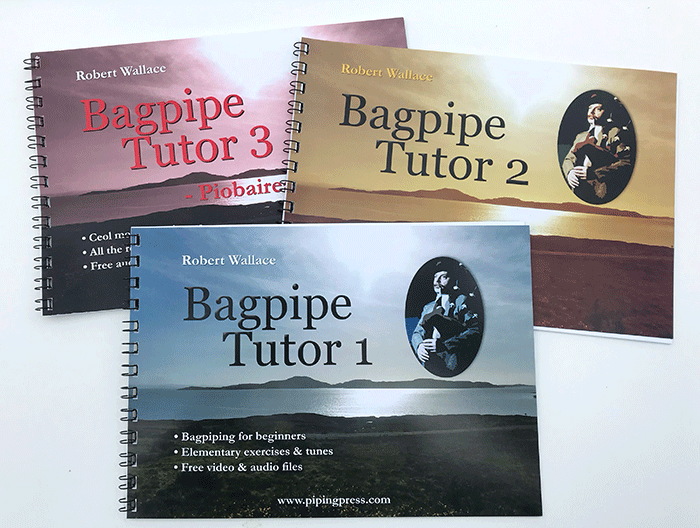 60 lessons in three outstanding tutor books taking the complete beginner to intermediate level and introducing the classical music of the pipes, piobaireachd. All books have free audio and/or video back-up fully explaining the exercises, tunes and the required expression. Since they first appeared in 2015 these books have sold hundreds of copies worldwide. Price includes mailing of £12.
Click here to purchase.
---