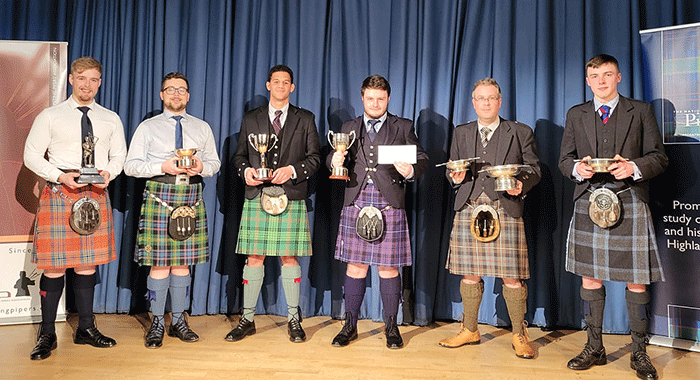 This competition for junior professionals was held today at the National Piping Centre, Otago Street and McPhater Street, Glasgow. There were large entries in all categories. Each section winner is pictured above.
B Grade Piobaireachd
1 Ben Mulhearn
2 Greig Canning
3 Ross Miller
4 Jamie Elder
5 Brodie Watson-Massey
Judges: C Armstrong, S Samson
B Grade MSR
1 Ciaren Ross
2 John Dew
3 Jamie Elder
4 Fraser Allison
5 Jonathon Simpson
Judges: A Henderson, G McCready
Open Jig
1 Calum Watson
2 Ciaren Ross
3 Callum Brown
4 John Dew
5 Brodie Watson-Massey
Judges: A Henderson, G McCready
C Grade Piobaireachd
1 Cameron May
2 James McPetrie
3 Hazel Whyte
4 Kyle Howie
5 Bobby Allen
Judges: F Johnston, R MacShannon
C Grade MSR Final
1 Bobby Allen
2 Luke Kennedy
3 Ross Connor
4 James Gore
5 Hazel Whyte
Judges: G Brown, P Hunt
C Grade Jig
1 Kyle Shead
2 Luke Kennedy
3 Kyle Howie
4 Scott Garden
5 John McElmurray
---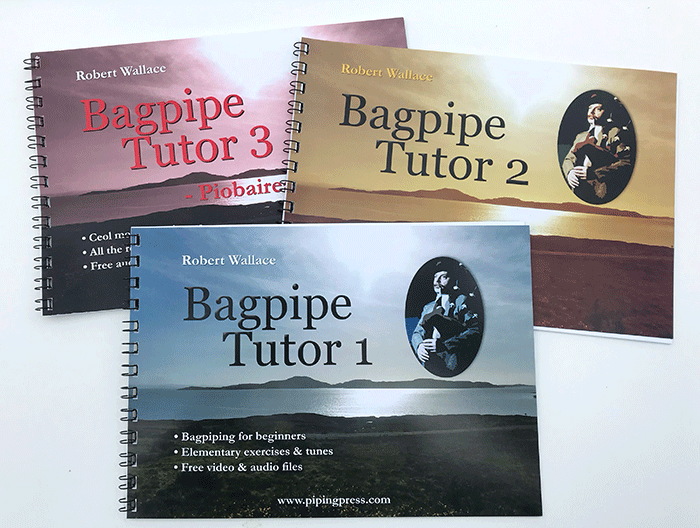 60 lessons in three outstanding tutor books taking the complete beginner to intermediate level and introducing the classical music of the pipes, piobaireachd. All books have free audio and/or video back-up fully explaining the exercises, tunes and the required expression. Since they first appeared in 2015 these books have sold hundreds of copies worldwide. Price includes mailing of £12.
Click here to purchase.
---