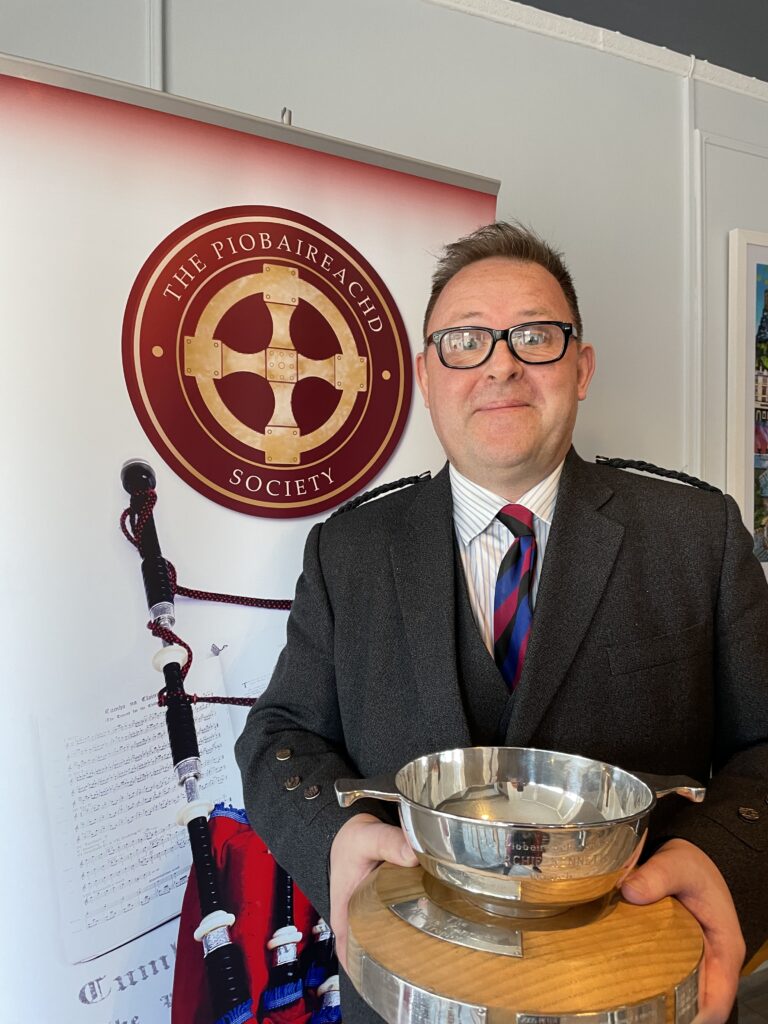 The 2022 competition organised by the Music Committee of the Piobaireachd Society was held in the Scots Guards Club, Haymarket, Edinburgh, today.
Nineteen pipers competed for the much sought after trophy for amateur piobaireachd players. There were a handful if call-offs for a variety of reasons. The winner was journalist Tom Peterkin (pictured) playing Corrienessan's Salute. This was Tom's fifth win in this event.
In second place came John Nevans with Clan Campbell's Gathering.
Third: Colin MacKenzie, Flame of Wrath
Fourth: Matthew Kirkwood, Battle of Strome
Fifth: Stewart Allan, MacMhurrich's Salute
Judges were Euan Anderson and Iain Speirs.
The full list of pipers in order of play was: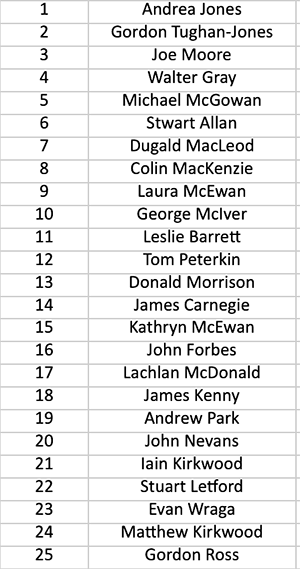 At the conclusion of a very good day of piping, organiser Peter McCalister thanked everyone for their participation.