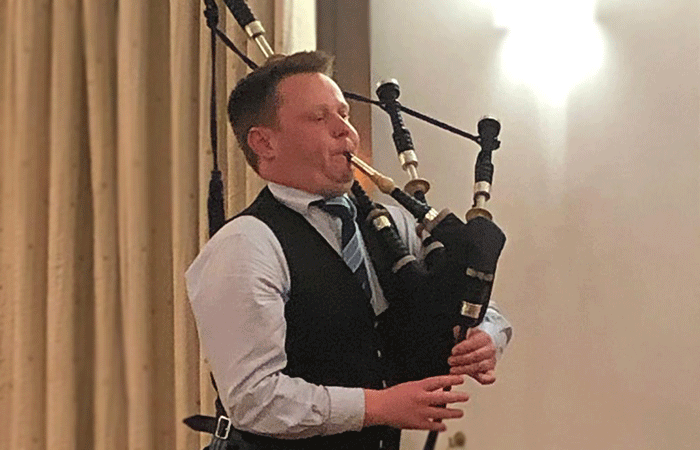 Ipswich Piping Society continue to lead the way in the south of England with regard to inviting top solo pipers along for their annual recital nights, writes Roger Huth.
Close to one hundred came to Ipswich yesterday evening to sit and listen to Callum Beaumont's stunning bagpipe and performances.
Fittingly one of his sets was dedicated to the late Rod Caird and former President of the Society.
Programme note: 'Building on a long career in both solo and band environments Callum has come to the fore as one of the world's most prominent and sought after pipers.
'The winner of some of the most famous competitions in world piping including the prestigious Clasp at the Northern Meetings four times and four World Pipe Band Championships amongst his many achievements.'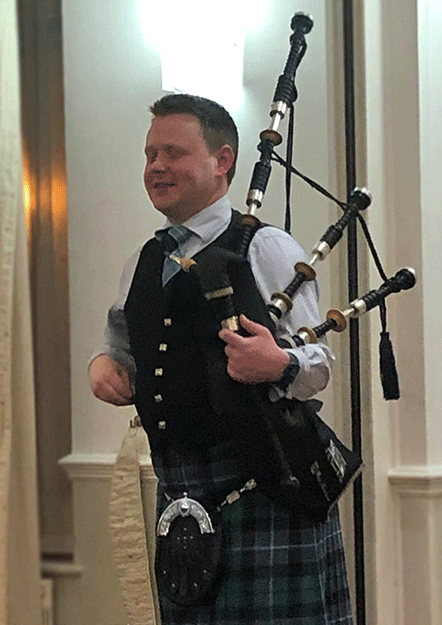 The first moments of the opening 2/4 march told us that this was to no timid return to entertaining a knowing audience. The composition flew up and down our A pentatonic in single musical phrases that defied belief and grasped immediate attention.
The fire continued and later abated with the urlar and initial variations of Donald MacDonald's alleged setting of 'Mackintosh's Lament'.
In the second half Callum played his favourite composer's ceol mor 'Coronation Piobaireachd' which was delightful beyond words. A question and answer session at the end resulted in Callum giving us his own piping history and how he particularly loves the camaraderie of his fellow top soloists despite the fact they all want to win.
Jim Irwin was an excellent Fear an Tigh plus there was a very convivial atmosphere in the room throughout the evening. Yet another fantastic success from Ipswich Piping Society and from Callum Beaumont.