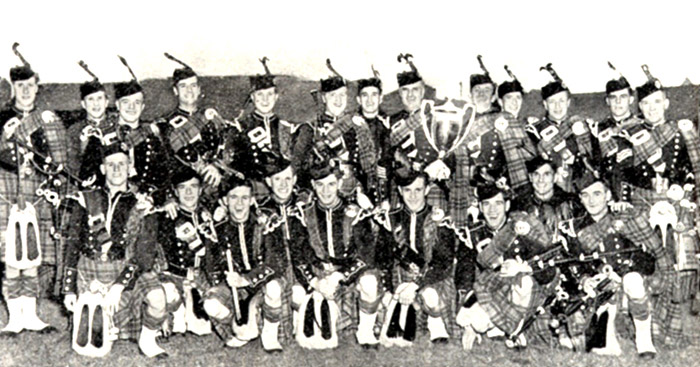 Yesterday's story on the eight-part Maggie Cameron brought to mind an article I wrote 20 years ago about the development of Marches, Strathspeys and Reels from four to six and eight part mega pieces, writes the Editor.
It was all to do with giving the pipe band more of a stretch. The top outfits were sick of puny wee Rejected Suitor and four-part Loch Loskin to say nothing of Charles Edward Hope de Vere.
Remember, in the early 1950s and 60s pipe bands played only march, strathspey and reel in competition – no medleys.
The better bands could keep their tone and unison longer. They needed more than three and a half minutes to show this off to judges and listening public.
P/M John K MacAllister of Shotts was one such pipe major who could sustain his sound and needed the tunes to prove it. He liked the tune the Links of Forth or the 'Links of Airth' as it was sometimes called.
The problem was that at four parts it was too short for him. JK, thinking it a traditional tune, promptly wrote another four parts for it, naming his 'new' eight-parter after his father P/M Tom MacAllister Snr.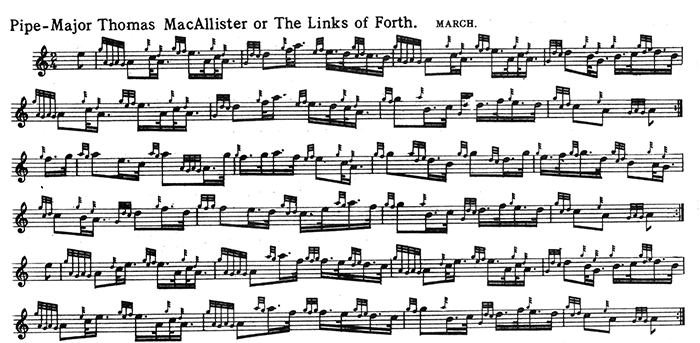 The following season Shotts played the tune in competition and within a few weeks JK received a letter from a P/M R Thomson from 'through Edinburgh way' telling him the tune was not at all traditional but had been written by him.
Luckily for P/M MacAllister, P/M Thomson wasn't too worried at this breach in copyright and composer's protocol. He liked what P/M John had done with his tune and congratulated him on it. (Happier times in many ways and not a response, I suspect, we would have in today's fraught, litigious world.)
Subsequently, the tune appeared in Book 1 of the Edcath Collection as Pipe-Major Tom MacAllister or The Links of Forth with neither composer credited. It remains popular with Grade 1 bands today, its eight parts giving plenty of scope for showing off tone, technique, unison and sustained tempo.
Coincident to this, in another part of Lanarkshire, Motherwell and Wishaw, Pipe Major David 'Dai' Ross of the Dalzell Highland band and leading drummer Alex Duthart are searching for a big march with which to parade their own tone and technical skills.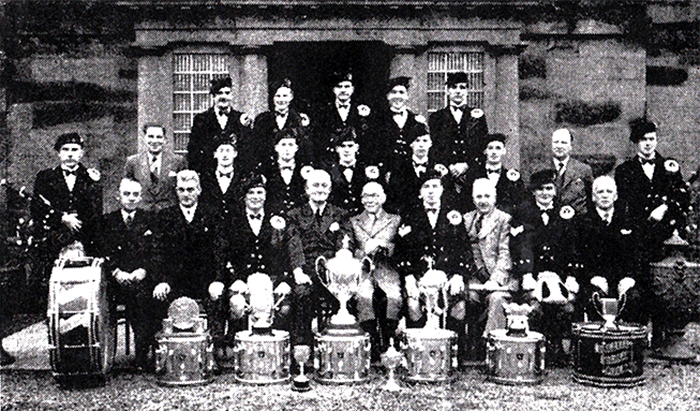 P/M Ross opens a copy of Willie Fergusson's book, lights on the four-part 2/4 Clan MacRae Society, plays it through on the practice chanter, thinks it good but too short, and promptly writes fifth and sixth parts for it. It has gone on to become a pipe band standard played by the likes of Field Marshal Montgomery.
So here we have a development in the competition march which came about from the need of pipe bands for a medium by which to demonstrate their improving sound and technique, possibly as significant a development as any since Hugh and Angus MacKay devised the 'competition' march form in the early 19th century.
How many other 'big' marches came about in this way? Lord Alexander Kennedy, the six-parted Balmoral Highlanders? Were strathspeys and reels developed after the same fashion? Bogan Lochan, Charlie's Welcome and Pretty Marion spring to mind.
Mention was made yesterday of Jim MacMillan, Jack Lee's teacher. Many an hour I spent in Jimmy and Lena's basement when on visits to Canada's west coast.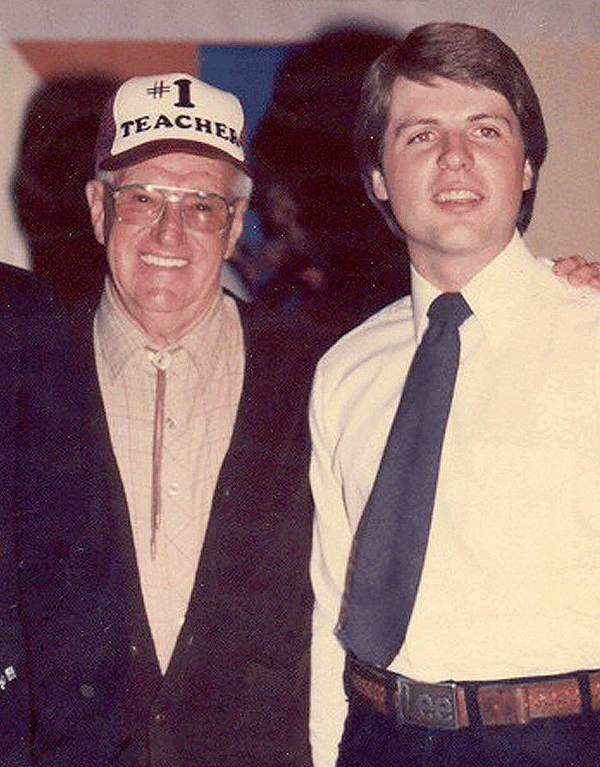 It was a real piper's cave. Jimmy kept Archie MacNeill, the blind piper's pipes in immaculate condition and let me play them. Seumas was beelin' (good Scots word – look it up) at not getting his uncle Archie's pipes, said Jim. He would have been even more beelin' knowing I was playing them!
Archie MacNeill's tune for Jimmy, James MacMillan of Victoria, British Columbia, is in my 'Glasgow Collection' and it is a very fine composition. A cracking six-parter, it deserves wider exposure.

---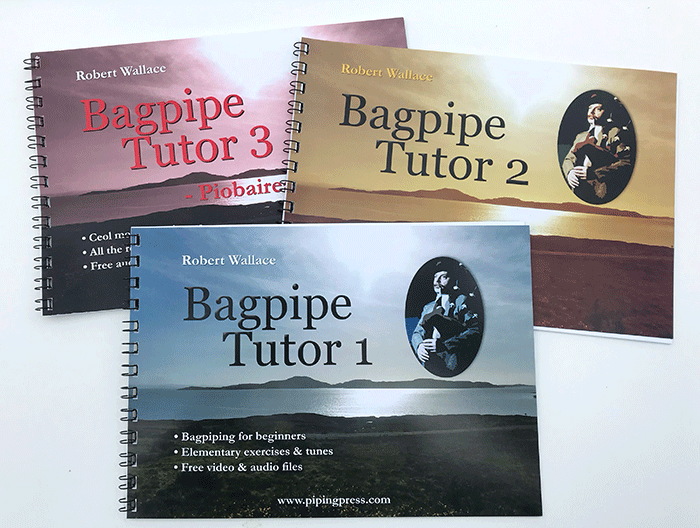 60 lessons in three outstanding tutor books taking the complete beginner to intermediate level and introducing the classical music of the pipes, piobaireachd. All books have free audio and/or video back-up fully explaining the exercises, tunes and the required expression. Since they first appeared in 2015 these books have sold hundreds of copies worldwide. Price includes mailing of £12.
Click here to purchase.
---