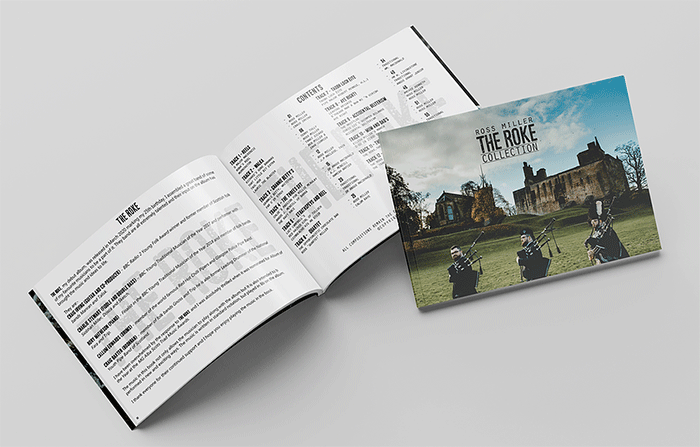 'The Roke' is a recent publication of pipe music by the well-known and successful piper, Ross Miller. Ross now hails from Linlithgow and The Roke is the official town tune. Ross, appropriately enough, is the town piper. He has compiled an interesting collection of bagpipe music.
He has included compositions both traditional and contemporary, as well as some imaginative new music by himself.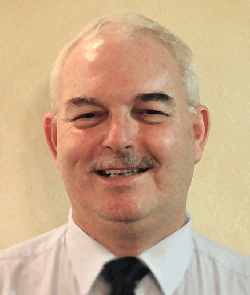 By Barry Donaldson
The publication coincides with the release of Ross's debut album also entitled 'The Roke' and in his own words, 'The music in this book allows the musician to play along with the album'.
So! on to the internet I go and low and behold his music is there for all to listen to. Ross can move his fingers at pace and your sight-reading skills need to be well-honed otherwise you will be left behind. However, to be fair, not all the tunes are up-tempo.
---
[wds id="2″]
---
Ross includes a brief history of his piping career to date culminating in his graduation at the Royal Conservatoire of Scotland with a first class honours degree in traditional music.
He was a finalist in the 2019 BBC Radio Scotland Young Traditional Musician of the Year and Ross has also won the World Pipe Band Championship with Inveraray & District and an array of solo prizes.
This history is complemented with photographs taken at various stages in his life as a piper.
There are 30 tunes in total embracing all idioms of ceòl beag and some current, famous, piping personalities have provided music for this collection: Bill Livingstone, Dr Angus MacDonald and Terry Tully.
There is also music from the late William MacDonald (Benbecula) and AJ McNeill. I was particularly impressed by the tune from Willie entitled, Pipe Major Robert Rennie, HLI.

In Ross's own words, 'It's ahead of its time in a compositional sense'. I would entirely agree. To my ear it is a classic 2/4 march with a difference, containing some unusual rhythmic passages and bars where three consecutive triplet movements will seriously challenge the performer – yet the melody flows throughout.
There are ten new compositions from Ross himself. I was impressed with his 6/8 slow air Grannie Betty Whiteface (his grandmother), written with a beautiful and yet simple melodic line.
His mum is similarly complimented with a 4/4, Eileen Miller's March. As this piece develops it alters in style, moving from a standard simple melodic structure to one with increasingly complex rhythms. It works extremely well and serves to exhibit Ross' exceptional compositional skills.
All in all an excellent first book from Ross. Well done to him and I look forward to his next publication.
This book is avalaible here priced £15. The accompanying album is £12. Barry Donaldson is a leading adjudicator for the RSPBA and is also a senior solo piping judge. He is the winner of multiple Worlds titles with the Strathclyde Police Pipe Band under P/M Ian McLellan. P/M Donaldson is also a renowned teacher of piping.
---