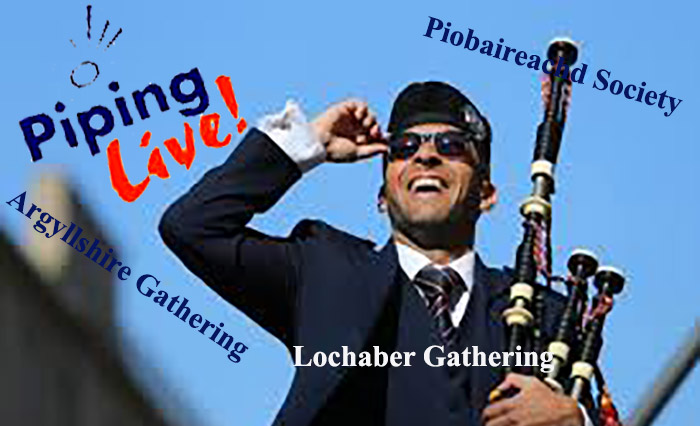 Don't despair folks. Despite the expected cancellation, yet again, of Oban and Inverness, piping enthusaists here in Scotland still have a good chance of catching some great live music this summer, writes the Editor.
Director Finlay MacDonald has re-affirmed that the Piping Live! festival will be going ahead from August 7 -15 and there will an expected announcement tomorrow.
The Silver Chanter contest will run, with, it is hoped, a live audience and elsewhere in the festival there will be the usual eclectic mix of piping contests and recitals. Live audiences will be at a maximum within extant regulations come early August.
---
[wds id="2″]
---
The Piobaireachd Society plan to repeat their 'Piobaireachd of the Day' feature at the festival and the Society is also determined to stage its annual 'Scotland's Hidden Treasure – Classical Pipe Music' recital again either at the Piping Centre as last year or in its original home, St Cecilia's Hall in Edinburgh.
Up in Oban the Argyllshire Gathering is pressing ahead with its plans for contests to mark the AG's 150th Anniversary. The shape and form are not yet decided but a special medal could be struck for the occasion along much the same lines as the Northern Meeting did for its Bi-Centenary in 1988.
On August 27 we will have the Lochaber Gathering contests in Fort William. Exact details of entry will be known within the next fortnight so stay tuned to Piping Press.
Organiser Ken Cameron said: 'While we are all disappointed at the cancellation of the AG and NM, Lochaber Piping Society is determined that the Lochaber Gathering will go ahead. Obviously we will adhere to whatever restrictions are in place at the time, but assuming we will get enough entries to make it a proper competition, the event will go ahead.
'It will be disappointing if we don't get some overseas entrants but there is a wealth of UK talent. Positioning the event right in the centre of Fort William will add a great buzz to the competition, adding just a hint of the flavour of Highland Games events by having one outside on a covered platform where the public will have full use of the seating on three sides.'
Well done to Ken and his committee. Personally I find it surprising that no one has thought of staging a live outdoor piping contests in lieu of our cancelled Highland games. Wait till you see the Government sanctioned crowds in Glasgow for the European Football Championships later this month and you will see how tardy piping has been.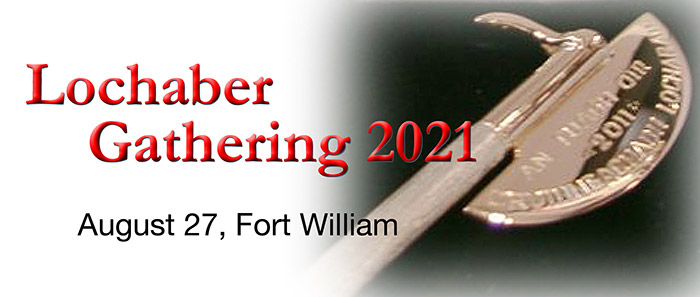 Is there time for the Northern Meeting to run at least a junior championship? It could easily be done in the grounds of Eden Court and the sound of the pipes blowing down the Ness would certainly help the ailing tourist industry. If the will is there, piping can play its part in getting the country back on its feet again.
Like many people, I am getting tired of these online contests. They are a poor substitute for the real thing. Better than nothing of course, but they have gone on too long and are due a rest.
---
---
With them we are judging pipers minus the most important aspect of their performance, the fine tuning and tone of their instruments. It's broad brush listening governed by the quality of a microphone and the acoustics of a living room.
So onwards and upwards folks. Please keep your eyes and ears open for all these live events; get your briefs early. Let's have sell-out crowds and show people that after 18 months of horrendous hibernation our great piping tradition lives on.