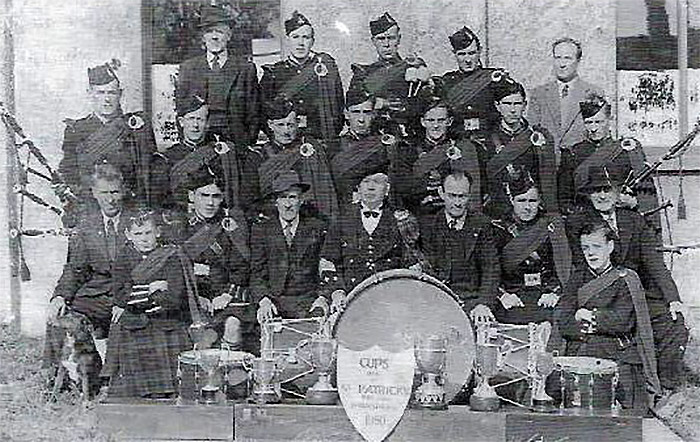 After the Second World War the band recruited Pipe Major Harry Sawyers as their tutor and this led to great success through the decade and into the 1950s. In addition to the successes he achieved with the band, of equal importance was his ability as a teacher to improve the tuning and playing techniques of the band's many young members.
This tutelage would prove paramount during the decades that followed. Harry Sawyers had arrived in Dungannon from Scotland in the late 1940s. He had been a former Pipe Major with the Glasgow City Fire Brigade Pipe Band and was also an excellent solo piper winning both the Ulster (1953 and 1955) and All Ireland (1958) titles.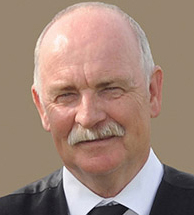 Harry taught most of the bands around the Mid Ulster area, achieving considerable success with Howard Memorial, Orritor and St Patrick's, Cookstown. Harry passed away suddenly in his Dungannon home in 1962.
The band made their first appearance at the 31st NIBA Championships held in the Grosvenor Hall, Belfast, on Wednesday 17th November 1948 led by Pipe Major Sawyers but were unplaced out of thirty-four bands playing the test piece, Farewell to the Creeks.
The judges were Pipe Major William Reid & Drum Sergeant Charles Davis and their remarks on their performance were as follows:
No. 22 Band – St. PATRICK'S, DONAGHMORE (H Sawyers) Drumming: Attack too loud, time steady, tone fairly good. Third and fourth parts drums very ragged; rather too loud throughout for balance. 19 points
Piping: Tone quite good; pipers not too sure phrase it out more; doubling etc. need polishing up; don't lose the melody, phrase it out more. 47 points (Band total: 66).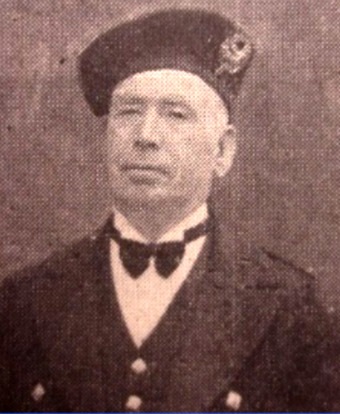 The following year in the Ulster Hall on Saturday afternoon 12th November, 1949, they had four points to spare when they beat off the challenge of twelve other bands in the newly created Junior 1st Grade contest playing the MSR test piece Atholl & Breadalbane Gathering, Dorrator Bridge and Over the Isles of America.
The judges were Pipe Major Tom MacAllister & Drum Sergeant Gordon Jelly and their remarks on their performance were as follows:
No. 11 St. PATRICK'S, DONAGHMORE (H Sawyers) 1st Prize
Piping
Tempo Intro Break Tone Ex. Total
Allocated 5 5 5 10 50 75
Awarded 4½ 4 4 8 41 61½
March: Drones between rolls. Pipes fairly good playing well together, get pipers to wait to fifth beat before striking up. Strathspey: quite nice. Reel: fairly good.
Drumming
Tempo Intro Tone Rhythm/Expression Quality of Beatings Ex. Total 10 10 10 20 30 20 100
8 7 8 16 20 16 75
March: Bass too prominent and could give more lift. Second part not clean. Strathspey: quite good. Reel: nice lift all through; quite a good performance and execution good
Drumming points divided by four =18¾ Points. Piping: 61½ Total, 80¼.
This victory led to the band being promoted to Intermediate level and at the All-Ireland Championships held at Lansdowne Road, Dublin, in 1950 they became Grade 3 All Ireland Champions and shared the drum corps prize with St. Brigid's, Dundalk. Later in the year at the next NIBA Championships in the Ulster Hall on the 11th November 1950 they were placed third out of seven bands playing the MSR test piece Leaving Lunga, Highland Harry and Loch Carron.
To be continued. Read the third excerpt here.
---