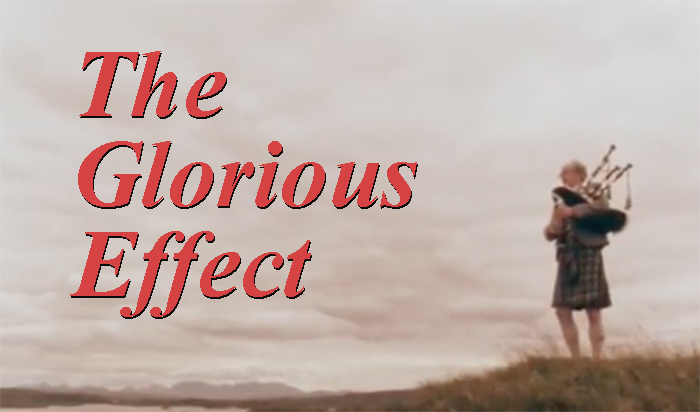 This marvellous short film was produced by the BBC in the early 1980s, and seeks to explain piobaireachd to the wider public. Not only does it do so from a historical perspective, but also from a performer's, and the examination of the solo scene at the time is masterful.
The film is 50 minutes long and there are interviews with many famous characters, and glimpses of others who are now more well known. The list below is simply those who appear in the film, in order, but it is not exhaustive, and maybe you will spot others.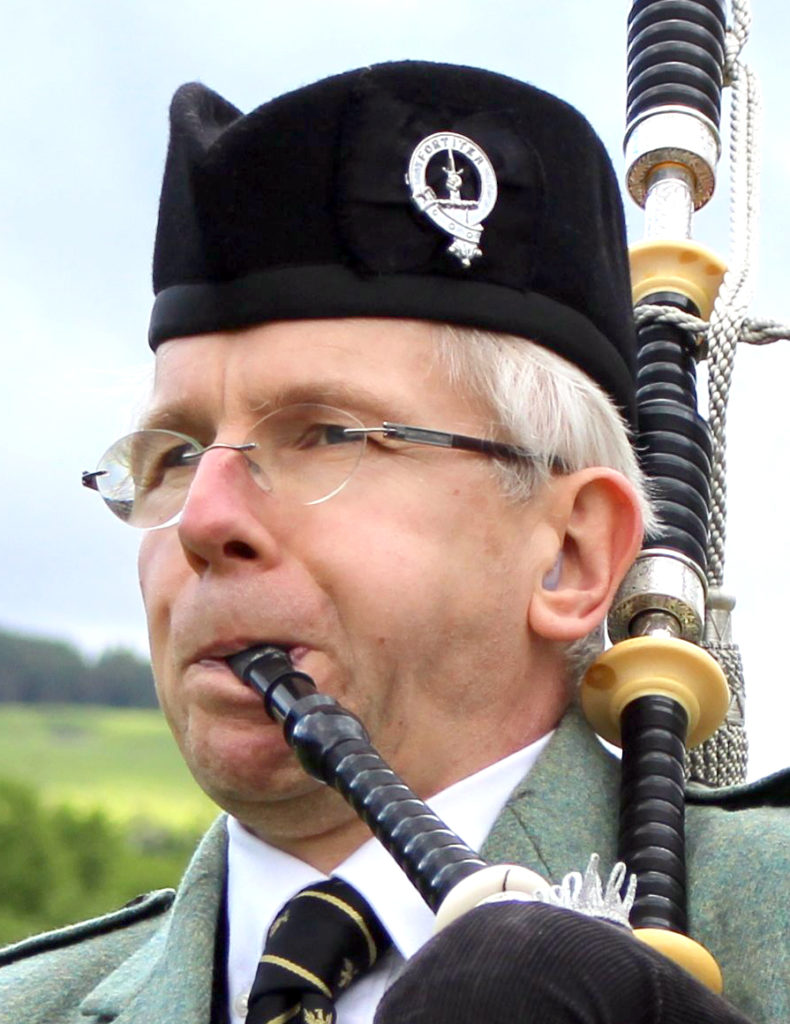 By Dr Peter McCalister
At California Summer School: Ronnie Lawrie, Seamus MacNeill (voiceover), John MacAskill teaching the B doublings, unknown reed-maker, Seumas MacNeill, Mary Alwood, David Murray (voiceover).
In Skye: Children of Patrick Mor MacCrimmon (deceased), unknown piper at Boreraig, Archie Kenneth
At Braemar: Murray Henderson piping, Charles, Prince of Wales, Diana, Princess of Wales, Sandy Spence playing for dancers
Discussion: Ronnie MacCallum, Duke of Argyll, David Murray (voiceover), Iain Morrison playing at military dinner
At Glenfinnan: Seumas MacNeill (voiceover), in tent, Murray Henderson, Donald Bain, Patrick Grant, Alan MacDonald, Jakez Pincet, Tom Speirs, John McAskill. John McAskill shakes hands with Seumas MacNeill, Duncan Johnstone and anther judging; Malcolm McRae (voiceover); Gregor Speirs is the child crying for his mum in the rain!
---
Some stills from the film…..
Close up of P/M Angus MacDonald, Scots Guards

P/M Angus wins the Falkirk Tryst Bi-centenary contest held at Falkirk in 1981

Hugh MacCallum and Iain MacFadyen

James Campbell, Kilberry

Bill Livingstone

Jack Lee

Iain MacFadyen and young pupil

P/M Iain Morrison

Donald Bain, New Zealand

Judges at the Silver Chanter, John Burgess Charles MacTaggart and Alasdair Milne

Donald Bain at Glenfinnan

P/M Morrison plays for the officers

Piobaireachd authority Archie Kenneth

Seumas MacNeill teaching

Dr John MacAskill
---
At the Silver Chanter: Donald Bain playing, John Burgess, Alasdair Milne, Frank Richardson judging; various people in audience – Jock Speirs is the elderly man with moustache in the front row; Ed Neigh; in back room: Malcolm McRae, Tom Speirs, Iain Morrison, Iain MacFadyen, Murray Henderson, P/M Angus MacDonald, John MacDougall, Donald Bain; Angus MacDonald playing; Iain Morrison playing; more back-room banter.
Discussion: Iain MacFadyen teaching, David Murray, Jack Lee, Angus MacDonald (and John Allan briefly glimpsed) at Edinburgh Castle; Bill Livingstone arrives on plane.
---
Watch the film here:
---
Northern Meeting: Murray Henderson, Iain MacFadyen, Bill Livingstone, Iain Morrison, Alisdair Gillies – a very brief glimpse of the young soldier
Falkirk Tryst competition: James Campbell, John Burgess, Seumas MacNeill, Murray Henderson, Tom Speirs breaks a tooth, David Murray voiceover, James Campbell and Captain John MacLellan judging; Angus MacDonald plays; Tom Speirs plays; Malcolm McRae, Iain Morrison; members of Royal Scottish Pipers' Society in in audience, James Burnett included. Competitors watch, including Angus J MacLellan. A few other characters walk out the door; Hugh MacCallum; Angus MacDonald plays the Earl of Seaforth to finish the film.
---