More than 50 pipers took part in what was a very well run series of competitions at the Army School of Piping and Highland Drumming at Inchdrewer House, Edinburgh. There were nine competitions over four grades with everything completed by 4.30pm. Pictures courtesy Major Gordon Rowan, Director of Army Bagpipe Music.
P Grade Overall Champion: Iain Speirs
P Grade Piobaireachd:
1st: Iain Speirs
2nd: Callum Beaumont
3rd: Glenn Brown
4th: Faye Henderson
P Grade MSR
1st: Cameron Drummond
2nd: Gordon McCready
3rd: Iain Speirs
4th: Sgt Ben Duncan, Scots DG
5th: Peter Hunt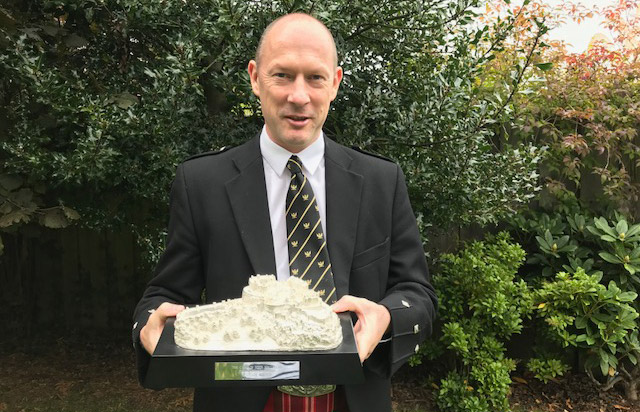 A Grade Overall Champion: Jamie Forrester
A Grade Piobaireachd:
1st: Cameron Drummond
2nd: Peter McCalister
3rd: Jamie Forrester
4th: Sandy Cameron
5th: Jonathan Greenlees
A Grade MSR:
1st: Callum Beaumont
2nd: Sarah Muir
3rd: Jonathan Greenlees
4th: Jamie Forrester
5th: Steven Leask
B Grade Piobaireachd:
1st: Sgt Ben Duncan, Scots DG
2nd: Steven Leask
3rd: Steven Gray
4th: John McDonald
5th: Sarah Muir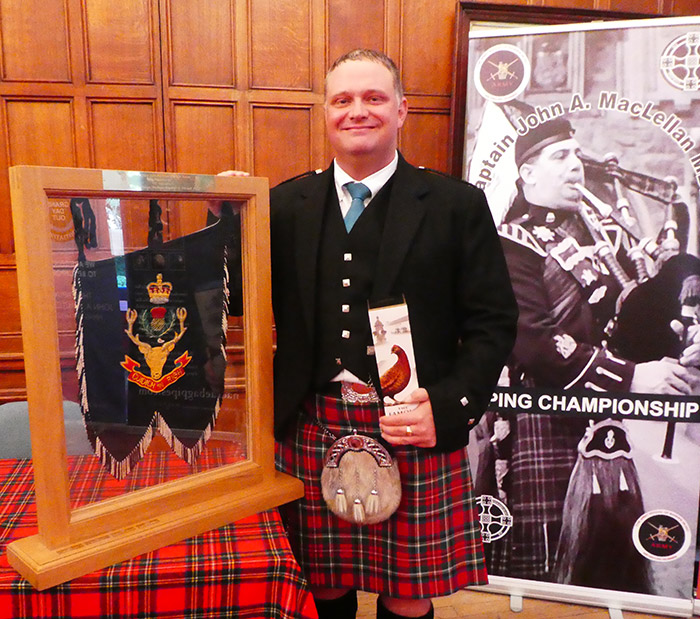 B Grade MSR:
1st: Edward Gaul
2nd: Matt Wilson
3rd: Callum Moffat
4th: Caitlin Macdonald
5th: Andrew Donlon
C Grade Overall Champion: Archibald Drennan
C Grade Piobaireachd:
1st: Archibald Drennan
2nd: Kate Kimove
3rd: John Cameron
4th: Gwenael Dage
5th: Eireann Iannetta-Mackay
---
[wds id="2″]
---
C Grade MSR:
1st: Ciaren Ross
2nd: Archibald Drennan
3rd: Kate Kimove
4th: John Cameron
5th: Dan Nevans
Open Hornpipe and Jig:
1st: Cameron Drummond
2nd: Callum Moffat
3rd: Gordon McCready
4th: Glenn Brown
5th: Steven Gray
On behalf of the Army School, Senior Pipe Major Ross McCrindle said: 'Thanks to all of our competitors, judges and spectators for your support. It made for an excellent day of top notch piping and we hope to see you again next year. We will hold the 6th Captain John A MacLellan MBE Piping Championships on Saturday the 6th of October 2018.
'We are deeply grateful to our sponsors, without whom the running of this event would be impossible. Thanks to:
McCallum Bagpipes
Legion Scotland
Puccini E La Sua Lucca
The Grand Day out initiative
Isle of Arran Distillers
The Famous Grouse Experience
'We would also like to thank our partners, The Competing Pipers Association, again without whom, the operation of this contest would not be possible.
'From everyone at the Army School of Bagpipe Music and Highland Drumming, we hope to see you again next year. Thanks again,
Ross McCrindle
Senior Pipe Major British Army
Army School of Bagpipe Music and Highland Drumming
'En Ferus Hostis
---
[wds id="3″]