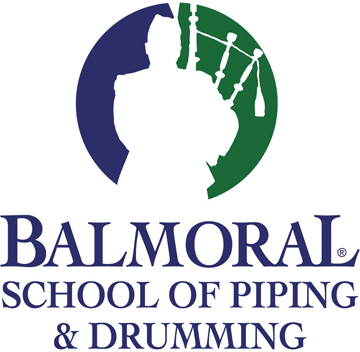 The organisers of this programme have sent this: This summer, 2017, the Balmoral School will run an intensive summer program for pipers and drummers of all ages, in Indiana and Pennsylvania. Both beginners and accomplished musicians will immerse themselves in weeklong music sessions with some of the best pipers and pipe band drummers in the world.
June 29-July 2: University of Indianapolis, Indianapolis, IN
Piping Instructors: Jimmy Bell, Nick Hudson – Drumming Instructor: Gordon Bell
July 9-14: Shady Side Academy, Fox Chapel, PA (5 minutes north of Pittsburgh). Piping Instructors: Robert Mathieson, Terry Tully – Drumming Instructor: Gordon Bell
July 16-21, East Stroudsburg University, East Stroudsburg, PA. Piping Instructors: Duncan Bell, Robert Mathieson – Drumming Instructor: Gordon Bell
Nick Hudson: Winner of numerous prizes in Scotland, including 1st Gold Medal for Piobaireachd at Braemar. BA Performing Arts in Bagpipe Music from Carnegie-Mellon.
Jimmy Bell: Professional grade piper, EUSPBA, SUSPBA judges panels, director and principal instructor of the Scottish Heritage Program, PM of Lyon College Pipe Band.
Terry Tully: Pipe Major (fmr.) of 2010 World Champion St. Laurence O'Toole Pipe
---
[wds id="6″]
---
Band, based in Dublin, Ireland. Accomplished solo piper, composer and author.
Rob Mathieson: Led Shotts & Dykehead to over 30 major Grade One championships; five wins of the World Pipe Band Championships. Published 3 books of his compositions.
Duncan Bell: Professional grade piper; Judges panel EUSPBA; PS for Parlin and District. Founder of "51 Ash" Celtic Rock band. (PA-ESU)
Gordon Bell: EUSPBA Overall Champion 1979-1987, over 30 years experience instructing, veteran of many top Grade One Pipe Bands (IN, PA-Pgh, PA-ESU)
Also instructing will be Richmond Johnston and Balmoral director and founder, George Balderose, pipers with a combined experience of playing and teaching for over 60 years
Students, both individuals and pipe bands, will receive instruction on the Great Highland pipes, smallpipes, snare, tenor drum and bass drum, in small classes of five or less, while making friendships that last a lifetime. Free instructors' concerts on Thursday evenings.
---
[wds id="10″]