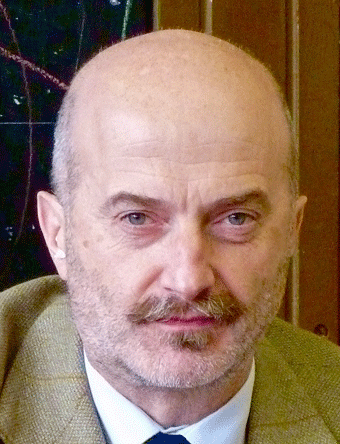 One does not wish to belabour the issues raised yesterday, but I do want to highlight the views articulated so well by Bill Livingstone and which may have been missed by some.
Bill wrote: 'I completely endorse Rab's comments, and made my views known to the SPJA [Solo Piping Judges Association]. I believe that Rab himself let them know his views and I believe as well that Malcolm McRae and Duncan Watson held, and made known, their own similar views.
'In my submission to the SPJA I pointed out that very soon, the top soloists will be retiring from competition and likely assume the mantle of judging. Several of these men are engaged in the manufacture and sale of bagpipes, reeds, chanters and the like. I fear that this unneccessary rule will open the door to a challenge to these people based upon what is a real conflict of duty and pecuniary self-interest. And we can't afford not to have these masters judging. 
'My life in the law taught me that when new rules are promulgated, it is mandatory that the 'mischief' (wonderful archaic word) that is intended to be addressed had better be carefully identified as being a real and present problem. I can see no sign that the promulgators of this rule have any real evidence of a problem, merely a perceived possibility.
'Furthermore, a lifetime of litigating cases makes very clear that unless there is a clear and compelling reason to make new regulations, the new rules actually CAUSE more problems than they solve. Simply put, the greater the regulatory setting, the more breaches of it, regardless of merit, will appear.'
Everyone concerned with this issue should read these words carefully and understand their significance. Disappointingly, none of the letters sent to the Association was circulated to the membership by them. Surely a mistake. They were read out at the meeting but that is not quite the same – very little time for private consideration. Bill raises the issue of a conflict of interest arising from commercial connection. This aspect cannot be ignored, but reader, you're right; we don't want to go there.
However, it is just what happens when you go down the witch hunt road without giving cogent, measured thought to the implications of what you are doing – and when you give scant regard to the views of senior, learned and respected figures such as Bill, Malcolm and Duncan. And there are others in this category who have been in touch with me, to express verbally in the strongest terms, their support for my stance.
There is still time for the SPJA to reconsider. Their leading lights will gather tomorrow for the meeting of the Joint Committee representing the Competing Pipers Association, the promoters and the judges. I trust this matter will be on the agenda for it has profound implications for solo piping and also for the future of the Solo Piping Judges Association itself.
Its committee will feel under siege and in these circumstances views usually become hardened; tough it out and the problems will go away the thinking. But ardent, protracted, table thumping conviction does not mean your view is any more correct than that of the less emotionally charged advocate of an alternative which is just as likely to prevail in the long term. I hope the committee recognise they have made an error of judgement, something we are all guilty of from time to time, and take appropriate action. A moratorium to allow for further consideration and the gathering of opinions on the pupil/teacher/judge ruling would restore some much-needed equilibrium.