This was a superbly run event, writes the Editor, a model of its kind, and one that deserves much more support than it gets. It was once more a credit to the promoters, the Army School of Bagpipe Music and Highland Drumming and the Competing Pipers' Association.
Senior Pipe Major Martin Macdonald was responsible for the brilliant organisation in the absence of Major Steven Small, the Army School Director who could not attend.
As Colin MacLellan said in his address to the audience at the prize-giving, his father would have been immensely proud of the efforts made in his memory. The only downside of the day was the President of the CPA playing without a bonnet. Captain John would not have been amused! More pictures and comment to follow. The main picture above shows trophy winners gathered in the MacLennan Room at Inchdrewer House in the Army School, Edinburgh.
P/A Piobaireachd
1 Innes Smith, Nameless Hiharin Dro o Dro
2 Jonathan Greenlees, Old Men of the Shells
3 Cameron Drummond, MacDougall's Gathering
4 Jenny Hazzard, Lament for the Viscount of Dundee
5 Ed McIlwaine, MacLeod of MacLeod's Lament
Judges: T Speirs, R Wallace
P/A MSR
1 Cameron Drummond
2 Steven Leask
3 Jonathan Greenlees
4 Graham Drummond
5 Craig Sutherland
Judges: I McLellan, S Samson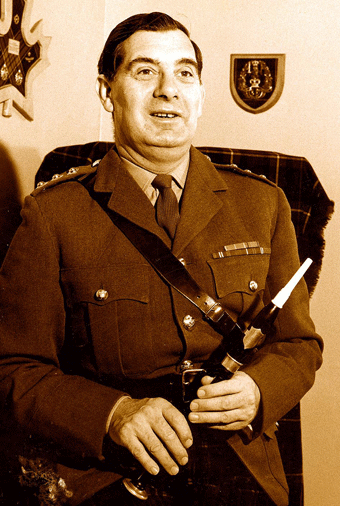 B Piobaireachd
1 Anna Kummerlow, Melbank's Salute
2 Greig Canning
3 Steven Leask
4 John Cameron
5 Gordon Barclay
Judges:  C MacLellan, B Hitchings
B MSR
1 Graham Mulholland
2 Andrew Bova
3 Lachie Dick
4 Andrew Hall
5 Ross Cowan
Judges: J Banks, J Henderson
C Piob
1 John MacLeod
2 John McDonald
3 Alex Gehrig
4 Andrew Bova
5 Jonathan Simpson
Judges: R MacShannon, A Frater
C MSR
1 Katherine Belcher
2 Edward Gaul
3 Jonathan Simpson
4  John McDonald
5 Gordon Barclay
Judges: W Cowan, B Donaldson
Open H&J
1 Steven Gray
2 Cameron Drummond
3 Graham Drummond
4 Steven Leask
5 Sarah Muir
Judges: I McLellan, S Samson, T Speirs, R Wallace