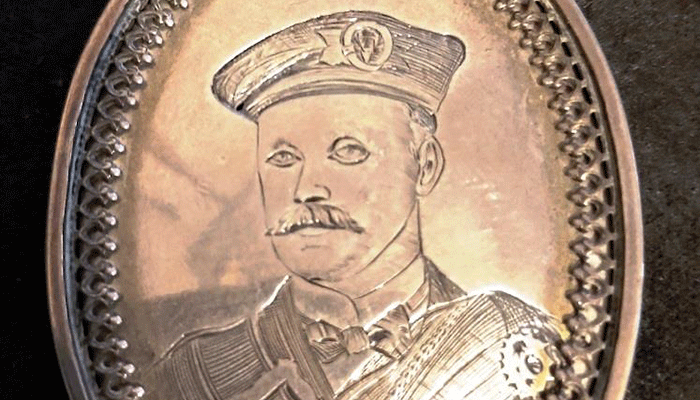 A few years ago while I was living down south, I acquired an extremely large, extremely ornate silver medal presented in 1900 by a piping association that seems to have vanished without trace.
My searches at the time for information about the association and the recipient drew a complete blank.
Piping Press's network of readers is a good deal wider than any I could tap into then, and if the descendants of either are still around, they might be interested.
By David Livingstone
The medal is intriguing. It is of silver with the inscription, Presented to Colin Matheson by the Newton Hamilton Association for Bagpipe Playing,  on 30th July 1900.
The front shows a distinguished man (presumably Matheson) in bonnet, cross-belt and plaid, with a wing collar and bow tie. The medal is 2.5 inches high by 1.5 across with delicate filigree work round the rim, and hallmarked for Glasgow 1899. The wording suggests a Balvenie Medal style award rather than a prize.
It's probably the biggest and most ornate piping medal I've ever seen so I was keen to find out more about it, but at the time my searches drew a complete blank.
There were two places called Newton Hamilton in 1900 – the first in Armagh (now spelt Newtownhamilton) and another in Pennsylvania, named after it. Both areas with strong piping traditions, but the Penn one was a tiny hamlet in 1900 and given the medal is hallmarked Glasgow that option seemed unlikely.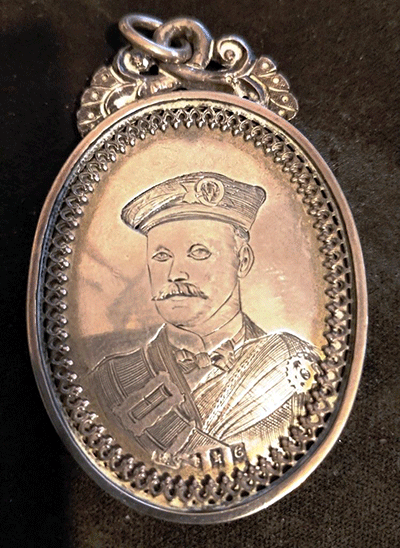 I contacted the Armagh Pipers Club and Brian Vallely kindly put me in touch with the Irish and Local Studies Library in Armagh who checked local papers for the period but both drew a blank – there seems to be no record of a 'Newton Hamilton Association for Bagpipe Playing' in Armagh.
Newton is a not uncommon place name in Scotland, (the former mining village of Newton – now part of Cambuslang – is a few miles from the town of Hamilton for example), but identifying somewhere that could support a piping association big enough to buy a very expensive award, but which seems to have vanished without trace, is a challenge.
Similarly the name Matheson crops up quite often in piping and competition history but not in a context that might link it to this medal.
If anyone can shine a light on the mystery of the man, the medal, or the association it would be fascinating.
---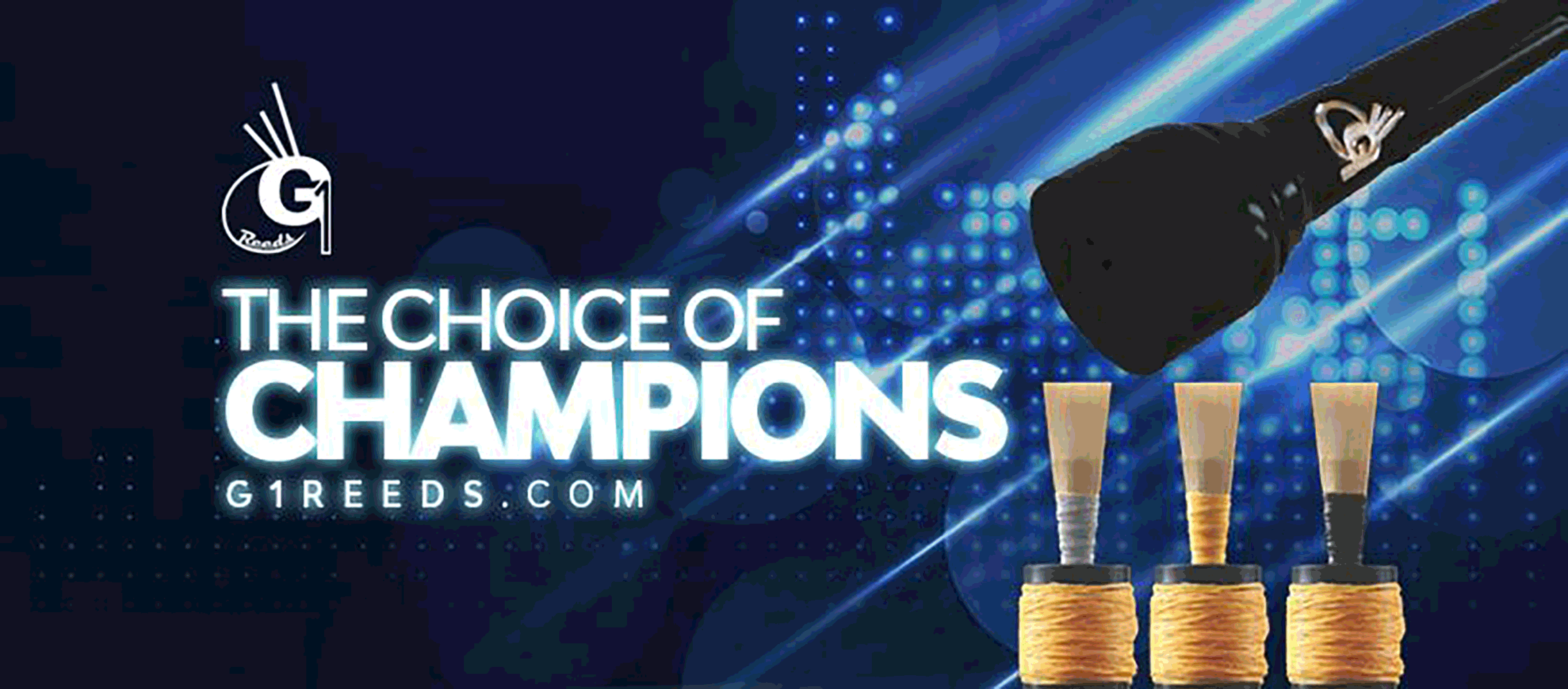 RGH-Heritage-pipingpress-800×300
MacRaeBanner '19

Ayrshire Bagpipes Nov 2020
Selcraft-UK—Piping-Press—Advert
2024_WW_Ad_PipingPress_Ani
---