The funeral of Hector Russell takes place at Cardross Crematorium tomorrow, October 5, at 2.15pm. It is hard to believe that this article was submitted by him to Piping Press less than a month ago, on September 13. His words to the Editor accompanying the article make poignant reading: 'Robert, I hope this travels okay. Tell me please if it arrives. It is almost complete as may be seen but a little extra work on the gaps would be worth filling in. Sure and Stedfast. Pt. Russell.'
Success, as has often been sagely proffered, is a journey not a destination. It attracts popularity on one hand, and on the other attention from the green-eyed monster. Neither viewpoint reflects the ethos of the Boys' Brigade and the code of behaviour we were trained to embrace.
Expressing the view that the 214 BB had only turn up at the starting gate to secure first place is of course nonsense as the data in this article succinctly espouses. Nevertheless to see what has been collected here, the winning record of the band of the 214 shows an exceptional level of competence over a significant part of the 20th century.
By Hector Russell
Considering that maintaining this level of excellence was achieved with an ever-evolving group of teenage bandsmen, when every year the more experienced players must leave to be replaced by emerging players, is extraordinary.
Looking closer into these results confirms that where the 214 did not win they would usually feature prominently among the prize winners.
This article is a tribute to P/M Alex MacIver and Alex Ibell for all that they achieved with the pipe band of the 214 Boys' Brigade. They are pictured above in Victoria Park, Whiteinch, Glasgow, with a selection of the band's trophies; the year would be circa 1964. The park is adjacent to the former Gordon Park Church where the 214 Co. was based.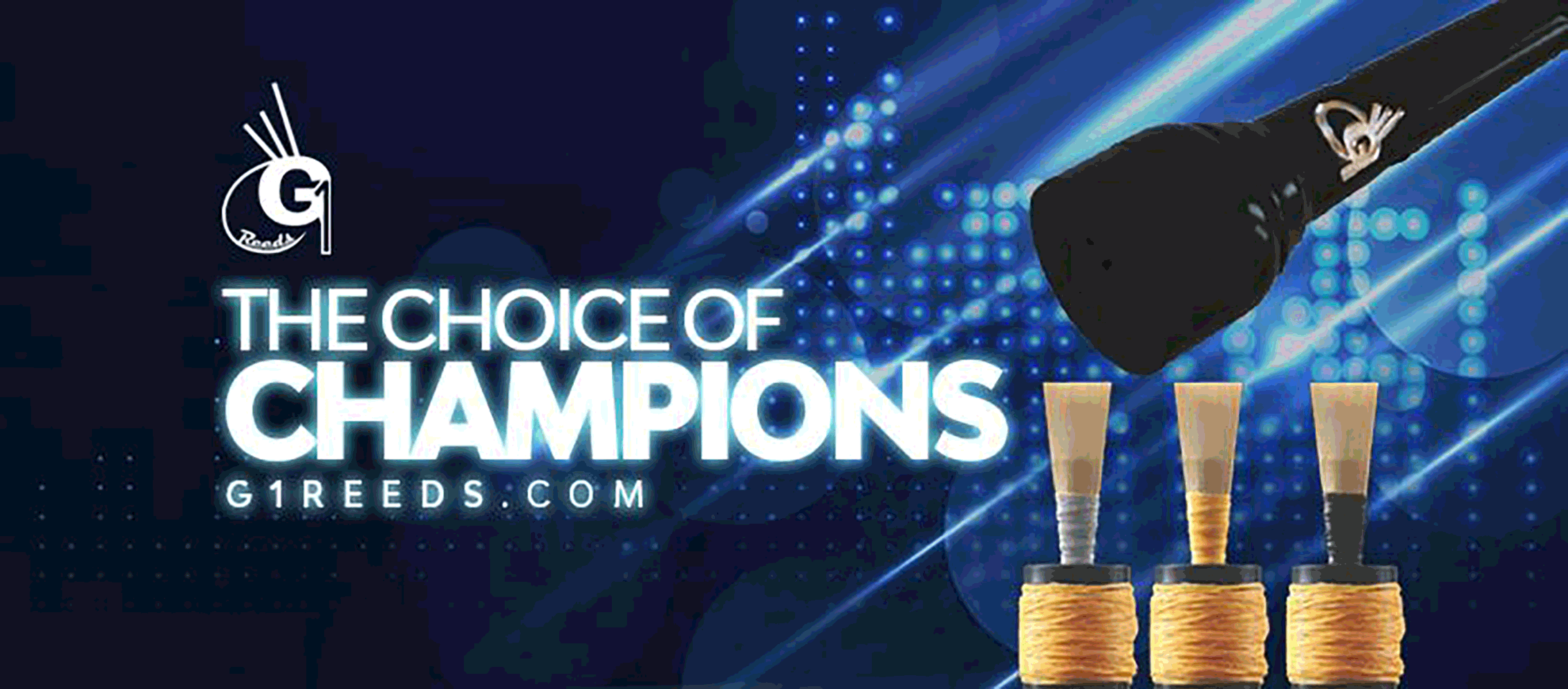 RGH-Heritage-pipingpress-800×300
MacRaeBanner '19

Ayrshire Bagpipes Nov 2020
Selcraft-UK—Piping-Press—Advert
2023_BalmoralClassic_Ad_PipingPres_Rv
---
The Highland Shield was the trophy presented by the Glasgow Highland Club for the winners of the annual championship for pipe bands of the BB's Glasgow Battalion. The competition ran from 1944 until 1975.
The 214 were the first winners in 1944. That success was repeated three years later in 1947. The next success came in 1949 and through to 1966 the 214 won the Highland Shield consecutively on 18 occasions taking their total wins of it to 20.
After 1966 the Highland Shield was withdrawn by the Glasgow Highland Club though the competition continued. From 1967 and each year until ll 1975 the band of the 214 continued their winning run.
An acting Pipe Major was always appointed for this competition, the actual P/M, Alex MacIver, tutoring and tuning on the sidelines. John Gillies MacLennan was the last acting Pipe Major of the 214 when they won the Glasgow Battalion Championship in 1975, his last year before joining Red Hackle.
The 214 had a total of 29 wins in this competition, 27 of which were consecutive.
Let us now look at the Cowal Juvenile Championship from 1907 until 1972. The trophy competed for was the Glasgow News Shield. The first ever win of a Major Juvenile Championship by the 214 band was at Cowal in 1955. Cowal 1972 was to be the band's last Major victory. By winning that year the 214 prevented the clean sweep of all five Majors by the 1st Port Glasgow Boys' Brigade band. Cowal Juvenile results:
1907 86th Glasgow BB
1908/09/19 6th Paisley BB
1911 113th Glasgow BB 
1912 1st Cambuslang BB
1913 39th Glasgow BB
1919/20 139th Glasgow BB, P/M Archie MacNeill (the blind piper) 
1921 Fallin PB, P/M Samuel A Davis 
1922 4th Clydebank Scouts, P/M Kenneth McLennan 
1923 139th Glasgow BB, P/M A MacNeill 
1924 Dalmuir Parish, P/M Kenneth McLennan 
1925 19th Glasgow BB, P/M Alexander Jack 
1926 MacLean Juvenile, P/M William Sloan 
1927 Grangemouth Boys, P/M John Ross 
1928 Polmont War Memorial Band, P/M William Stoddart 
1929 Glasgow Shepherds, P/M Archibald Macphedran 
1930 Grangemouth Boys, P/M Alex Kiddie 
1931 Glasgow Shepherds, P/M Sam Ross 
1932 Grangemouth Boys, P/M John Owen 
1933 Dunoon Grammar Cadets, P/M William D. Laird 
1934 Glasgow Shepherds, P/M A Macphedran 
1935/1936 Glasgow Shepherds, P/M Sam Ross
1937 Glasgow Shepherds, P/M A Macphedran 
1938 Dundonald & Dist., P/M A Smart 
1939 Glasgow Shepherds, P/M A Macphedran
1946 Craigmuir Parish, Wishaw, P/M Alan McCulloch 
1947 1st Bellshill BB, P/M A McCulloch
1948 6th Paisley BB, P/M A Sunter
1950/51 Newtongrange Juv., P/M W Peacock
1952 Dundonald Colliery Juv., P/M Robert Mackay 
1953/54 Lochore Juv., P/M Hugh McPherson 
1955/56/57 214 Glasgow BB, P/M Alex MacIver 
1958 Lochore Juv., P/M W Davidson 
1959/60/61 214 Glasgow BB, P/M A MacIver
1962/63/64 214 Glasgow BB, P/M A MacIver
1965/66/67 Knightswood Juveniles, P/M Jack Crichton
1968/69 214 Glasgow BB, P/M A MacIver
1970 Vancouver Kiwanis 
1971 Knightswood Juveniles, P/M Jack Crichton
1972 214 Glasgow BB, P/M A MacIver
---
---
Now, Juvenile Championships showing all five maor championship results:
The 1950s European results are difficult to validate and it appears at times there was no Juvenile event. However below we have copy of results for one early European event where the 214 were placed 3rd in Grade 3 with the Knightswood awarded the prize as the best Juv. band not on the prize list. I think we can claim 1957 as a Euro win for the 214! Clearly bands in these days could play 'up':

The 1957 Worlds at Paisley shows a win (including the drumming) for the 214 with all three prize-winning bands playing Balmoral Highlanders. Maybe it was a test piece: 

British 1957 attached – a good day out for the 214, first in Juvenile, third in Grade 3 and second in Grade 2. Remarkable: 
In summary I think it is fair to say that the 214BB pipe band had a significant impact on pipe bands in the second half of the 20th century. Many of their pipers and drummers went on to great success in senior bands and in the solo, and not only pipers. Drummers too featured in all major bands of the era: Alex Connell, Joe Noble, Stirling MacMurchie and Robert Turner to name four.
214 Honours 
Glasgow Battalion Championship wins 1944-1975: 29 
Major Juvenile Championships 1952-1972: 58 
Cowal Championships: 12 
British Championships: 15 
Scottish Championships: 10 
European Championships: 12 
World Championships: 10 
Footnote: Later Hector sent this addition to the above. 'On Friday the funeral of Willie McDonald took place see www.214bb.com. It is believed Willie was our oldest surviving member. His main 214 claim to fame was that he was the acting Pipe Major in 1944 when, for the first time, the 214 won the Highland Shield. Willie tells how his first few chanter lessons were with Donnie MacIver, Alex's brother. He advises that the 214 achieved second place in the Highland Shield in 1943, and that in 1944, with Willie as acting Pipe Major, the 214 won it for the first time.'
---