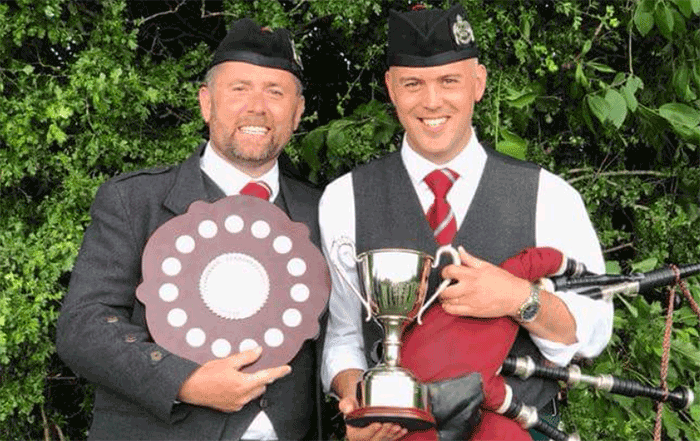 I have for some time been copied into communications which the Irish Pipe Band Association issue to their member bands, writes Gilbert Cromie.
Recently I received a number of documents which have been sent out for consideration and discussion ahead of the organisation's Annual General Meeting which is scheduled to take place via Zoom on the 22nd January 2022 at 2.00pm.
The IPBA, like its RSPBA NI Branch neighbours, have been unable to hold any competitions since the summer of 2019 during which time their administrators have busied themselves with addressing a wide range of issues across the organisation and this has resulted in a large body of work which it is now disseminating to its membership.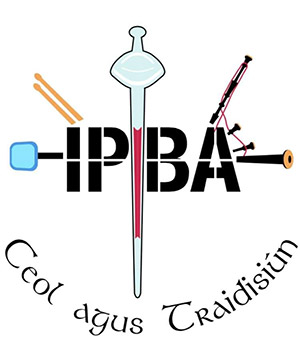 It is obvious that they have not only addressed important administrative matters but also updated tuition and tutor manuals but, possibly more importantly, they have had a serious look at the state of piping and drumming across their area of jurisdiction.
A new Constitution which has come about due to the need to meet the requirements of the ROI Charities Regulator (Charities Act 2009). When the IPBA was registering they found that their existing one did not contain a number of legally required sections. The redraft then exposed duplication, contradictions, overlaps and the fact that it did not require the level of detail it previously contained.
New teaching aids include 'Begin Piping and Begin Drumming Manuals' and these have been designed for anyone beginning to learn pipes or drums at a basic stage and then a 'Manual for Tutors' which is geared for those who teach at band level. It is hoped that these manuals will eventually form the basis of an online course for anyone who has an interest in tutoring in their bands. 
The document that I have been particularly drawn to is a draft IPBA Strategic Development Plan which outlines how they hope to move forward in the next five years or so. At almost forty pages this document might appear to be an immediate turnoff however when you take out the large number of historical photographs and a lengthy and most informative history outline of the organisation it really is quite concise and to the point.
While I would not think of publishing this document ahead of the IPBA member bands considering and debating it, I must say that if they adopt it they will be setting themselves some significant targets but ones that are both necessary and well worth striving to achieve.
The six areas which the document addresses are Education, Contests, Marketing, Media & Communications, Administration, Finance and History & Archive. I would like to congratulate the IPBA administration on this great piece of work and in the future I believe that many RSPBA Branches might well consider getting their hands on a copy.
---
BLACKTHORN PIPERS SOCIETY

On Wednesday the 15th December 2021 the Blackthorn Pipers Society held their final event of the year, writes Gilbert Cromie. This session of the Society marked its tenth anniversary.
The Blackthorn Society was formed in 2011 when their first gathering was held in the Thyme Square Bistro, Dromore. The format remains the same since that first night with members and visitors performing in the first half of the evening and then the guest Blackthorn Piper closing the evening with a performance which will end with the playing of a piobaireachd.
In 2017 the Society moved permanently to the Discover Ulster Scots Centre, The Corn Exchange, 31 Gordon Street, Belfast. 
The last session before Christmas has traditionally been a 'Christmas jumper and mince pies' night and almost all of the players included at least one Christmas carol or other seasonal tunes in their repertoire.
Graeme Harris, who hosted the final event of 2021, got things underway on his smallpipes with guitar accompaniment from Matthew Warwick. They really got things going at a lively rate. They were followed by performances from Alan Glenholmes, Adam Brimage and Harry Stevenson. Shaun Townsley brought the first half of the evening to a close.
During the interval hot punch and mince pies along with Lorraine's delicious soup and wheaten bread were served. The session was closed by the guest 'Blackthorn Piper' Alan Ferguson, a successful tutor, soloist and Pipe Major of the Matt Boyd Memorial Pipe Band from Pomeroy.
The next outing for the Society will be on Wednesday 19th January 2022.
BALMORAL 2022 ONLINE WINTER WORKSHOP
February will be an exciting month for pipers!, writes Elaine Lee. The Balmoral School of Piping & Drumming is offering a weekend-long Winter Workshop for Pipers, February 4-6, 2022, for a fee of $275 USD. Students who refer new students will receive $50 off the price of the Workshop for each new student referred.
Attendees will receive online instruction via Zoom, with tech help available for those who need it. Our guest piping instructors have all won major awards and have incomparable records of teaching and promoting pipe music around the world.

'Every event the Balmoral School has hosted over the last two years has included participants who are new to the practice of online education, and they invariably come away with a dramatically improved perception of its effectiveness,' says Balmoral's Director of Programming, Sean Patrick Regan. 'We now have a track record of cultivating excellence through online educational experiences, as well as fostering a sense of community among our participants.' 
Special deal for band members! Bring at least a few members of your pipe band to Balmoral and you'll receive a highly customizable band clinic, tailored to your band's needs, as part of your Winter Workshop. For information about our distinguished lineup of instructors, visit our website at bagpiping.org.
---
[wds id="9″]