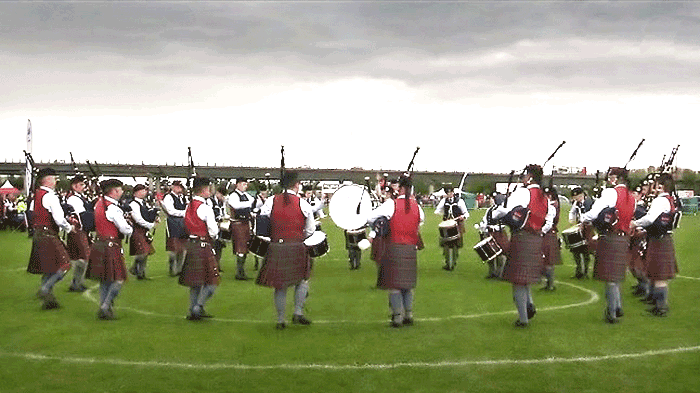 I will now move on to how bands and pipe majors may like to deal with the logisitics and formalities on the day of competition – logisitics and formalities that are all to easy to forget midst the tension and pressure of the occasion.
Firstly, have last year's trophies been returned? This may seem trivial, but you would be surprised to learn of the the number of bands that have been disqualified over the years due to this oversight.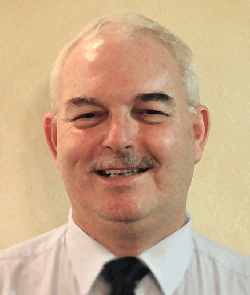 By P/M Barry Donaldson
Next, ensure your band's attendance is registered with RSPBA officials and at the same time check to see if any rival bands have scratched as this will affect your playing position. The RSPBA rules that at major competitions, if bands have scratched before your band, you can chose to either play at your allotted time or play at the earlier spot.
Experience has taught me it is not always a wise move to elect to play at your allotted time. Consider the adjudicators waiting on your band; indeed have earlier bands moved forward from their time spot creating an even bigger gap before you are on? My advice is: do not keep judges waiting. They have a difficult enough job and you run the risk of generating a less than favourable hearing.
---
[wds id="2″]
---
Travel: Give yourself plenty of time for travelling to the contest. If you are rushing, you will undoubtedly experience a build up of tension, as will your fellow band members who are already on the field waiting on your arrival.
Check your instrument when you take it out of its case prior to rehearsal / practice. Five minutes ensuring it is not going to fall apart will build self confidence. Proper maintenance should ensure that all is well but you never know what has occured during your car or bus journey. The embarrassment of a drone reed in the bag only discovered on the band's first run-through need not be explained.
Sustenance: Present yourself refreshed – you will burn a great deal of nervous energy during the day. Food and beverage during is vital. On many occasions, prior to competition, I have experienced bandsmen worn out through nervous exhaustion caused mainly by failing to eat and drink appropriately. It should go without saying, never consume alcohol prior to competing.
The venue: On arrival, Pipe Majors should study the area and the rink where their particular competition is to be played. Locate the final tuning area. Determine where the band is to rehearse, ensuring the distance between that spot is not too far from the final tuning area. On many occasions, and at the last minute, bands have had to rush forward when called by the steward after failing to realise they were too far from the competition arena. This creates tension within the band with members becoming breathless before striking a note and, indeed, disqualification looms at this point if the band is late. 
The weather: Weather conditions are important – a damp, wet day can be a regular occurrence in the UK as we all know. When it is wet, ensure playing is kept to a minimum and protect the instruments from the rain as much as possible. The same applies to a hot sunny day – do not leave instruments, particularly bagpipes, exposed to the sun, but this time keep the moisture in them by regular playing.
Do not rehearse next to water. I have observed bands tuning up on shorelines prior to competing, with the result their instruments become saturated.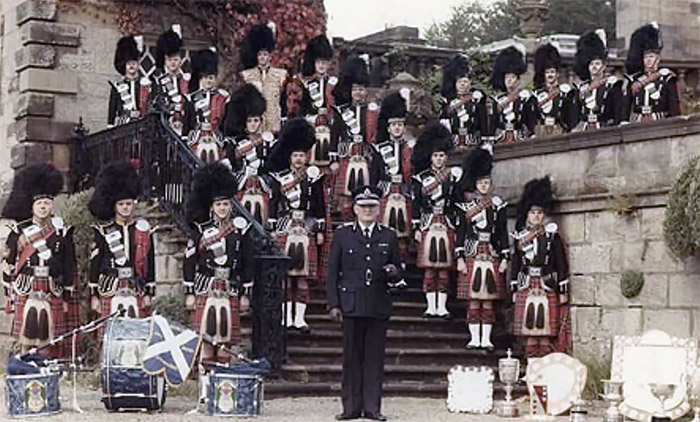 Playing 'up': If it's a minor event, should the band play up a grade? My approach to this in Grade 4 was no. At Grade 4 and Novice Juvenile the required discipline is not a medley of tunes, therefore, unlike other grades, you have to prepare additional competition material for this sole purpose. This will impinge on your preparation of the music which is the prerequisite for your grade. Grade 3 and 2 are different as the same material is generally accepted when playing up.
Competitions are tiring in themselves and notwithstanding the MAP discipline, lower grade bands will struggle to optimise performance levels twice.
Okay so you decide to play 'up'! You have presented well in your own grade and the same judge is about to hear you again, indeed unbeknown to you he has you first in your own grade. Other bands are also playing up and on this occasion your performance does not match your first. Consequently, you are beaten by the very bands that you have previously succeeded over. What effect have you had on the judge? His initial impression will probably have diminished. And, what if the following week is a major championship with the same individual judging your grade? Will he/she now consider your first performance a 'flash in the pan'.

Performance over: In general, if you have, by your own standards presented a mediocre performance, never say to others that it has been anything other than good. Avoid intimation of errors. On many occasions bands have been successful, contrary to their expectations.
There can be many reasons for this. You may have been the best in a poor competition. That is for the judges to decide, not you. By announcing that your performance was not up to standard, you risk compromising adjudicators and making yourselves look rather foolish.
Win loose or draw, maintain your dignity. Far too often have I observed bandsmen disgrace themselves by showing arrogance towards those they have beaten. Likewise, I have observed the poor losers who become disdainful of successful bands.
In conclusion, the pipe band scene is a marvellously engaging environment which embraces all ages, class and creeds. It is there to be enjoyed. Have fun.
end
Barry Donaldson is a senior solo piping judge and a member of the RSPBA's Ajudicator Panel. He is the winner of multiple World Pipe Band Championships with the former Strathclyde Police Pipe Band and a successful pipe major in his own right. He is in much demand as an instructor and travels regularly to Europe and North America to teach. This article first appeared in Pipe Band Magazine. Read the first excerpt here.
---