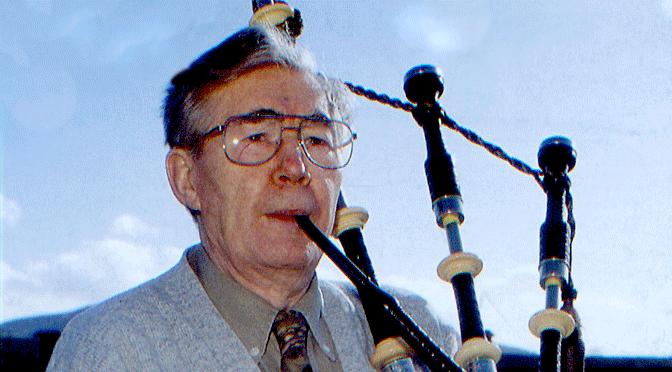 We had a very well attended piobaireachd tutorial the other night as part of the Piobaireachd Society's 'Talk Piobaireachd' series, writes the Editor. The tune I went through was the peerless Lament for Mary MacLeod and amongst other things I spoke of how it was so very difficult to play properly.
Indeed I don't think I have heard it truly mastered with any consistency. Anyway, we then got on, inevitably, to the high G in the third line of the variation doublings and most, myself included, were of the view that this was a unique addition to the tune which should be favoured over the less often heard high A.
One man who did play the high A was Donald MacPherson and I forgot to mention to everyone that there was a recording of his playing of the tune with this addition on the PP Audio Archive.
Have a listen here and see what you think:
Immculate technique and superb bagpipe as always. John Shone has supplied the following anecdote which underlines the greatness of this instrument. John writes: 'Some years ago Donald was reminiscing to me of experiences he had had with Pipe Major JB Robertson.
'It was shortly before the great JB retired from competitive playing. They were both playing at Cowal. Donald told me he was the 'new boy on the block' and a little in awe of the great man.
'In one of the contests JB had not done well, being merely placed in the prize list which to him was sheer aggravation! Coming up to Donald he complained about his pipe, saying, that, coming from the dry atmosphere of London to a damp and rainy Cowal had really set them back.
'I know', said JB, 'I'll borrow yours Donald.' How could I refuse the great man, said Donald? When 'big Robbie' asked for something of the piping fraternity he was very rarely refused, such was his standing.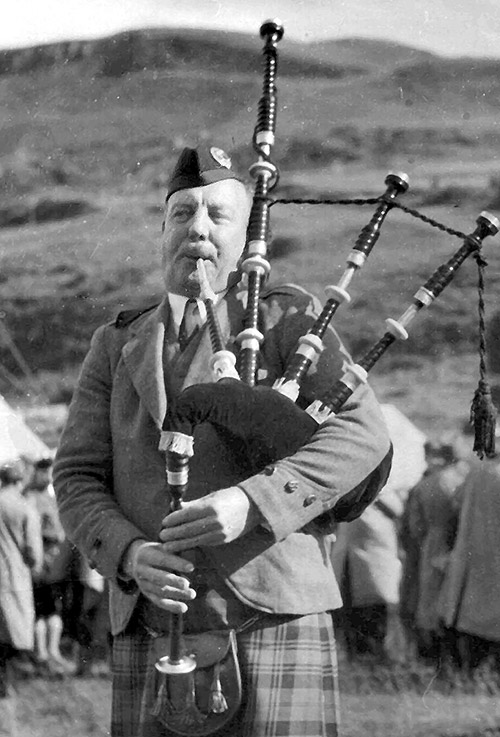 So Donald obediently handed over the pipes and followed on to listen to his performance. As we all know, it's not an easy thing to pick up a strange and untested set of pipes and immediately enter a professional contest with them. But this is just what JB did.
Donald went on to say, 'Would you believe it John, he won first prize in the 6/8 March, and came off the board handing my pipes back to me with the words 'Donald, those pipes play themselves!'
A good story and thank you for sharing it John. Everyone who heard Donald's pipes will have a story to tell of their magnificence. If you'd like to read more about them check out our interviews with him which began in the Piper Press magazine back in the late 90s but were reproduced on Piping Press a couple of years ago. First excerpt here.
Next week's Piobaireachd Society 'Talk Piobaireachd' tutorial will be given by Dr Jack Taylor. Following Jack will be the highly respected Canadian piobaireachd player Jack Lee. Thereafter we have Braemar Gold Medallist Duncan Watson and then ceòl mòr authority Jimmy McIntosh. The tutoirials which last an hour are free and are open to all Society members. You can join here.