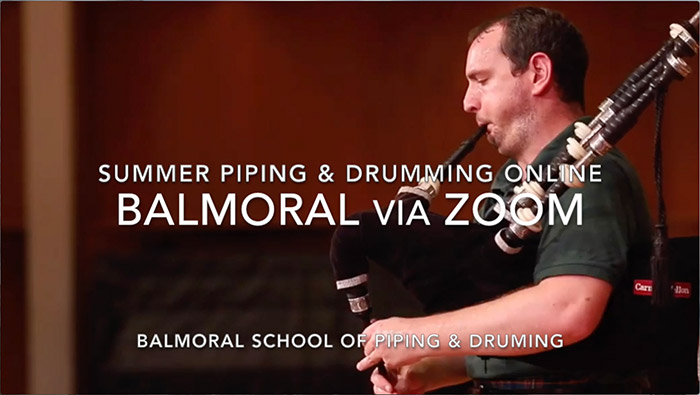 By Elaine Lee, Administrator
Due to a troublesome internet connection, Andrew Carlisle will replace Terry Tully for Balmoral School of Piping & Drumming's 2020 summer school Zoom sessions. All three of our acclaimed instructors have incomparable records of teaching and promoting pipe music around the world. Week #1 will run from July 5-10. Week 2 will run July 12-17.
Originally from Northern Ireland, now a resident of Pittsburgh, Andrew Carlisle has won numerous top awards: A Grade Strathspey and Reel at Oban, the A Grade Piobaireachd & Overall at The Cowal Highland Gathering, US Gold Medals for both Light Music & Piobaireachd, and three All-Ireland titles at Senior level.
He's 3-time winner of the Macallan Trophy at Lorient, Brittany, France. Andrew holds the prestigious positions of Professor of Music and Director of Piping at Carnegie Mellon University.
From Hamilton, Scotland, Robert Mathieson is a composer of pipe music, as well as an award-winning Pipe Major. He served as pipe major of the Shotts and Dykehead Caledonia Pipe Band from 1986 to 2010.
The band won 30 major championships under Mathieson's leadership and was a 5-time winner of the World Pipe Band Championships.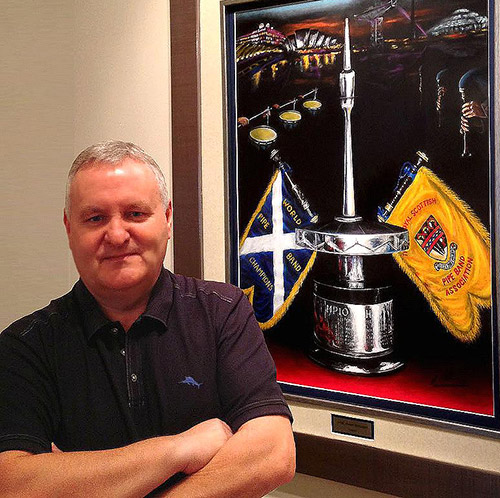 Bruce Gandy was a member of the 78th Fraser Highlanders Pipe Band when they were the first non-Scottish pipe band to win the World Pipe Band Championships in 1987.
His solo awards include the Canadian Gold Medal, Gold Medal at the Northern Meeting, Gold Medal at Oban, and Bratach Gorm. He is a 3-time winner of the MacCrimmon Memorial Cairn for Piobaireachd and is a Vancouver Indoor 6-Time Metro Cup Winner.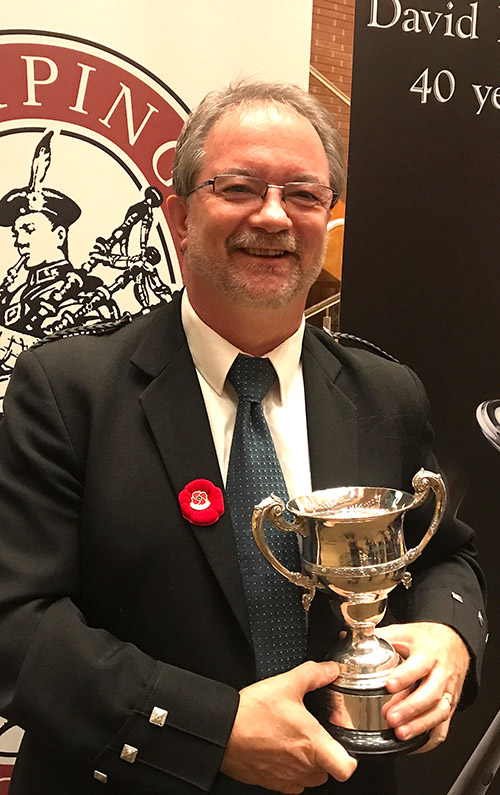 Summer drumming instructor and head of Balmoral's drumming program, Gordon Bell, a EUSPBA Overall Champion from 1979-1987, has over 30 years experience instructing drummers. Bell is a veteran of many top Grade One Pipe Bands.
In virtual classes of five or fewer, students will receive instruction on the great Highland pipes, Scottish smallpipes, snare, tenor drum and bass drum. Balmoral will also offer social hours or 'mixers' via Zoom, in which students can discuss topics related to piping and drumming, or just get to know each other.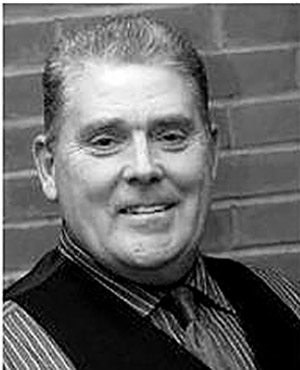 A big part of the Balmoral experience is our community. Even in our virtual schools, our students will have the opportunity to network, as well as to make friends who share a common interest in piping and drumming. Tech help will be made available for those not familiar with Zoom. For more information contact: info@bagpiping.org
The Balmoral School of Piping & Drumming is a 501(c)(3) nonprofit educational organization founded and maintained in Pittsburgh, PA since 1979. It our mission 'to raise the standard and promote the appreciation of bagpipe music in the USA by providing world class instruction, cultivating excellence in youth, presenting innovative musical events, and fostering tradition'.