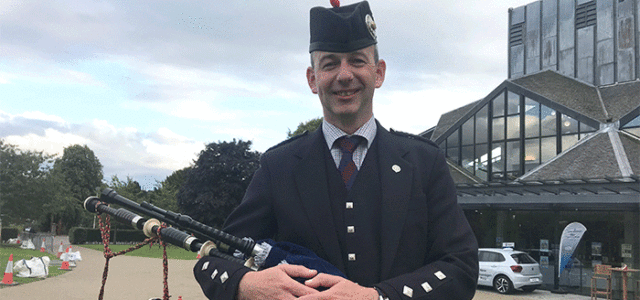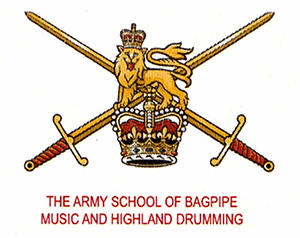 Shortly after hearing the news that he had won the much sought after Inverness Silver Medal P/M Ross McCrindle of the Army School of Piping spoke to the Editor. Ross is pictured above outside the Eden Court Theatre, scene of his success.
A clearly delighted Ross said: 'It is maybe a cliché but this is a dream come true for me. It really is. It has been a long time coming. Thirty-two years I've been playing now and I've never managed to crack this one. My teacher, Sue McIntyre MBE, was born here and she lived her latter days up here so it is a little bit more poignant that this win came in Inverness.
'I'm the senior Pipe Major in the British Army just now and when I was Pipe Major in the Scots Guards we were being deployed everywhere and doing stuff that just wasn't conducive to solo competition. I was just so busy with the band that I couldn't come and compete.
'Now I have the Gold Medal to look forward to next year. I better start learning some tunes!'
How did he feel about today? 'Actually I came off and thought that I wouldn't have changed anything that I did and there weren't any small parts of the tune where I felt that I could have expressed things better. I played as I intended to play the tune and the pipes thankfully played ball for me.
'I've been engaged in the Edinburgh Tattoo for the whole of August but the Director of Army Bagpipe Music, Major Gordon Rowan, has been very supportive in giving me time to get a way and practice. Also my wife Sheree has been a stalwart. She wasn't very well last year and even though I was accepted for the medals I couldn't come and compete because of that.
'It has been a great year so far for the Army with Ben Duncan cleaning up round the games so all in all, fantastic!'
---
[wds id="2″]