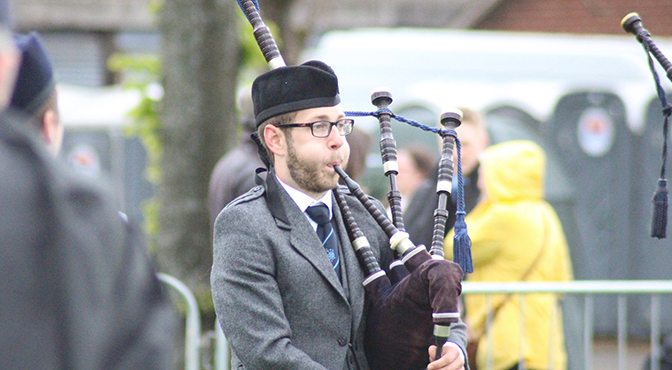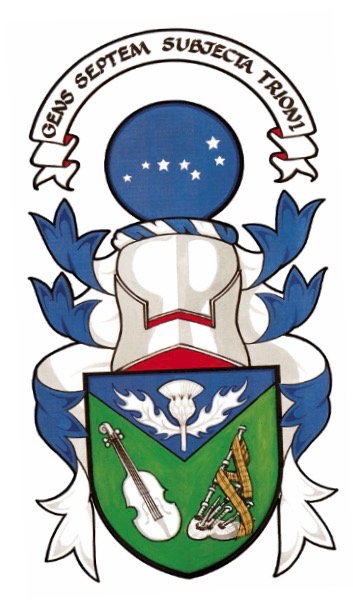 To Inverness today for the Northern Meeting. It begins with a reception in the Town House – always a pleasant couple of hours. The previous year's Gold Medallist usually gives a tune or two, so on duty tonight should be Alasdair Henderson, P/Sgt of Inveraray & District Pipe Band. Tomorrow it is on with the action at the Eden Court Theatre. The weather forecast is looking positive so it should make for a pleasant atmosphere both inside and outside the various auditoria.
We'll have results and pictures as soon as we can get them. Follow your favourite pipers by checking our lists of runners and riders here. You can pay at the door at Eden Court. Tickets can be purchased on the day – no reservations are necessary. A ticket allows access to the various competitions within the day: Thursday 1st day £15.00, Thursday evening only £10.00, Friday 2nd day £15.00, Thursday and Friday Two Day Ticket £25.00; Under 18s free for all events. Get along and support the pipers if you can,
---

Dumbarton & District Pipe Band have sent this….'Dumbarton and District Grade 2 Pipe Band elected not to compete during season 2018 due to a lack of drummers. The band is continuing to work hard and are seeking an experienced and ambitious leading drummer as they maintain their constant practice schedule working towards a  re-launch for season 2019, in which they will also celebrate the bands 50th anniversary. 
The band, under Pipe Major William Brown, enjoyed a good building season in 2017 qualifying for the World Championships final in their first season competing under William's leadership.There are two practice sessions per week in the band's own well equipped hall and although the band requires a disciplined work ethic, they enjoy a great camaraderie. The pipe corps have continued to make good progress and have maintained their enthusiastic drive. Contact the Pipe Major directly at w_brown10@sky.com or via the band's email dumbartonpipeband@yahoo.com or Facebook page.
---
Does anyone agree with me that the pipe band season is too short? In the old days this weekend would have seen the European Championships followed Grade 1 contests at Pitlochry and other grades at Dunblane. It all goes so quickly anyway that I think the RSPBA should put their heads together to come up with a better finish to the summer.
It could be gey dreich mind you standing in the massed bands at Shotts (the old venue of the Europeans) so perhaps a town with a sunnier disposition (Ayr, Troon, Prestwick) would fit the bill for a finale. It needn't be a championship, just an RSPBA event at which the Champions of Champions trophies could be presented. At the moment these last get completely lost midst the Worlds prizegiving mania.
---
Talking of the Champions of Champions titles it is pleasing to see the support the North Lanarkshire local authority give to their school bands. This is from their newsletter: 'Congratulations to our Novice Juvenile B schools pipe band on winning the 'Champions of Champions' title for the best performances across all five major piping championships. North Lanarkshire schools came out on top – despite only taking part in four of the five championships. The band took part in the World Pipe Band Championships at Glasgow Green and finished runners-up in a 19 band field to St Johns College from Zimbabwe. Pipe Major Ross Cowan said: 'We've had a terrific year winning three championships: the Scottish, British and European and we only narrowly missed a fourth one at the Worlds.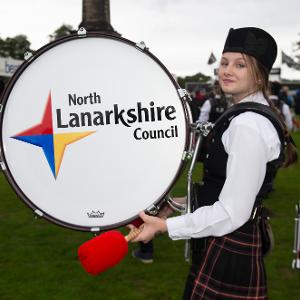 'It's been the most successful season ever for the band and winning the Champion of Champions title for the first time is very special for us. We were also delighted with our Juvenile band's 5th place in their category. It's the highest ever finish in that grade and the highest finish by any state school pipe band in Scotland. Cllr Frank McNally, Convener of Education, said: 'I'd like to congratulate everyone associated with the outstanding success of our pipe bands. Their achievements reflect the great work being carried out by music instructors in our schools, the commitment and dedication of our pupils along with the support and encouragement of their parents.'
---
The Grampian Solo Piping League sponsored by John Milne Fine Arts is showing the following results after last weekend's Lonach Gathering:
Piob
1 Allan Russell 11pts
2 Calum Brown 9
3rd equal Anna Kummerlöw and Gordon Barclay 7
4th equal Ben Duncan, Greig Canning and Alan Clark 4
5th equal Edward Gaul and Edward McIlwaine 7
6th equal Jonathan Simpson, James MacKenzie and John MacDonald 2
7th equal Bradley Boxall and Dr Jack Taylor 1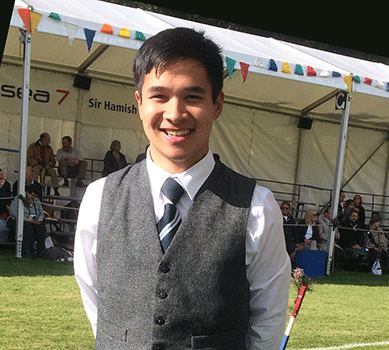 MSR
1 Calum Brown 55
2 Alan Clark 33
3 Allan Russell 27
4th equal Ben Duncan, Gordon Barclay 12
5 John MacDonald 9
6 Greig Canning 8
7th equal John Dew, Calum Watson 6
8th equal Andrew Hall, Anna Kummerlöw 5
9th equal David Duncan Jonathan Simpson, James MacKenzie 4
10 James McPetrie 3
11 Edward Gaul 2
12th equal Bruce MacDonald, Keith Christie, Gary MacKay and Craig Wilson 1
Junior Piob
1 Liam Brown 12
2 Joshua Reilly 3
Junior MSR
1 Liam Brown 41
2 Joshua Reilly 20
3 Anna Smart 18
4th equal Bobby Allan and Owen Chalmers 8
5 Josh Davidson 7
6 Caryn Strachan 6
7 Calum Robertson 5
8th equal Calum Barton and Abbie Wright 4
9th equal Thomas Stevenson, Ciara Anderson, Calan Daniels 3
10th equal Robert Howie and Stuart Paterson 2
11 Andrea Yeats 1
With only Braemar to go this Saturday it looks Calum Brown is in pole position in the seniors.
---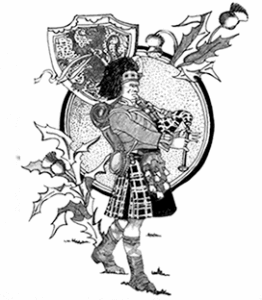 Tom Johnstone, President of the Scottish Pipers' Association: 'Our next Club Night will be this Friday – 1st September 2018 – usual time and place. Thereafter, as usual our meetings are 1st Friday of each month at 7.30pm at the National Piping Centre Otago St., Glasgow (formerly the College of Piping). All welcome to play, listen or just chat.'
Juvenile Contest – Saturday 8th September 2018. Entries close 3rd September. Venue as above.
---
[wds id="2″]