His wellies and cape kept out the water…MacStig was our man was on the scene over the weekend
The East Lothian town of North Berwick saw sunshine, moderate cloud and cool breeze. Greying over by late afternoon. The arenas were busy and the  dancers, dogs, tug o' war and 'heavies' kept the wider public entertained. The three ring set up was useful given the sheer volume of performances, although it meant a bit of jogging back and forth to see various configurations.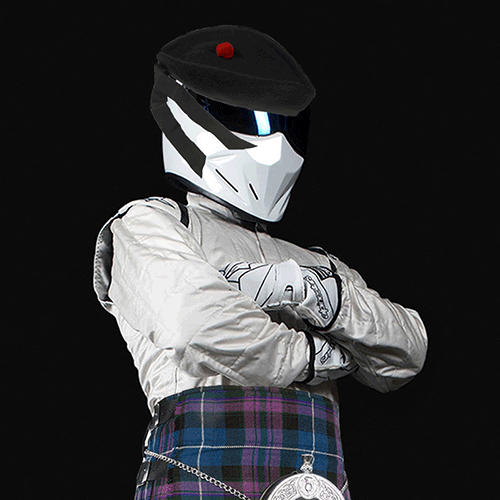 Arena 3 disappeared after the earlier contests and the two ring circus took over. Only minor congestion at the choke point entry/exit now and again, and all running meticulously within a moment or so of the timetable. Adjudicators were aplenty with squads operating in all areas plus a number on 'busman holidays' and observing from the sidelines. The results are the results and
already published
and I was really only there to hear the new arrivals in Grade 2. However, here are a few observations I was moved to write down on the G2 contenders I hadn't heard already. The G1/2 combined March, Strathspey & Reel competition gave entrants a run for the G2 Qualifier this weekend, although the set was not drawn at line. It was own choice.
North Stratton
from Alberta, Canada – my first look at them in real time. With 14 pipers, a snare line of 10 snares and accompanying four tenors and a bass it was a well balanced sound although 10 snares v 14 pipers is an unfair contest. They were well away and at tempo. I little bit of rounding phrase endings and a single 'racer' in the ranks who was just an eighth or sixteenth sometimes ahead. The Ensemble got disjointed here and there but very enjoyable set playing and there are the elements of a potential qualifier here. On Medley, it was cleverly put together
St Thomas Alumni (pictured top)
and a very different sound immediately clear on their approach to the line – much more rich than their Albertan rivals preceding them. Sweeter, although there was a bit of tape fiddling going on in the final steps up to the line. Yes, really. 19 pipers nine snares led by Grahan Brown with brother Glenn close by. Five tenors. If picky some minor minor things here and there but a cracking tempo through the March. This is the real deal, top end G2. Playing on the edge and sticking it together in Ensemble. I reckon they have been here a good few days to get that sound so early in these conditions after Houston, Texas. Or maybe they are lucky devils. The tempo stayed up throughout and they will be ones to watch next week and on that showing the MSR qualifier will be absolutely fine.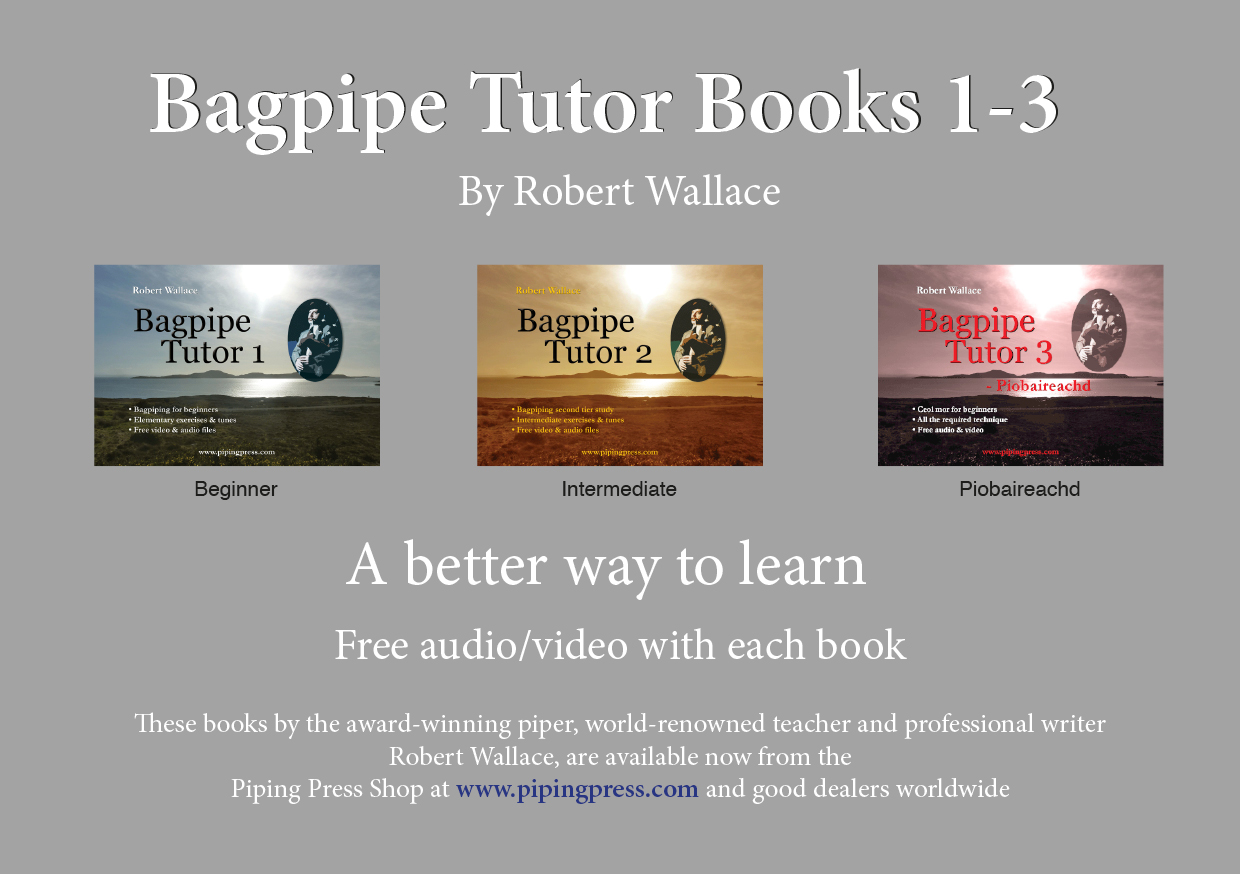 Later, they were back with their Medley, and a belter it is. It has most things you want in there. I liked the 'less is more' snare and tenor build through the slow air and then gradually coming in full gusto in the reprise. Very cleverly done, not over played in the slightest as reprise and revisits often are. The band had the highest degree of being 'on', with most conviction of the Grade. Worlds ready, almost, and I fully expect you'll get a chance to hear the Medley this Saturday in the G2 Final. Very definitely in the hunt for silverware.
Peel Regional Police
from third overall in Maxville a week ago, set about their business and they certainly mean business. The Medley was interesting and earnest. It built nicely, but there was a minor portion of repetitiveness and 'over and over' towards the end – I have to admit thinking it a blessed relief when that segment stopped an otherwise cleverly crafted Medley. Peel will be there to play that Medley in the final on Saturday, I'm sure, barring mishaps. I liked the overall set up very much. So to Sunday……At Scone Palace (a new and very neat venue for Perth) the Perthshire rain fell persistently and put paid to an expected 70 or so performances, with a number of bands electing to pass on the competition due to harsh conditions so close to the big one next Saturday. I could see the solo contests were moving along but it was a howler of a day with drizzle continually. However, the hardy remainder were hardy, although any form guide from here is unreliable. Although the long range forecast for Saturday might well be bringing overcast skies, cooler temperatures and dare I use the four letter word, rain. Over in the Emerald Isle, the G2 ding dong and musical chairs moved again and I'm intrigued by the
Ravara
and
Closkelt
two-step going on.
Manorcunningham
will also be a strong force this coming weekend. All three for the final for sure.

Other general comments and observations from the weekend. Rain is a complete downer. Always, no matter how 'authentic' it might be and delivers the instrument in its so called natural environment. Bunkum. It's just not fun.
Davidson's Mains
in 4a – had a good sound at NB and looked like a 'schools band' to me – why not playing Nov or Juv? Wider question, has time run out for the Nov/Juv Grades? Screaming (whooping might be a better description) has become a standard response to the end of a set for some bands, as in 'screeching'. Positively disposed screaming by partisan camp followers that is, although some impartials may start screaming at the screaming. Also the volume of the whooping and hollering is often in inverse proportion to the tone, sound and performance. You can imagine that such exclamations will be immediate after any performance, regardless of quality. Be warned for next Friday and Saturday. Maybe we should campaign to have screaming added to the banned list: drones, vuvuzelas, bottles, umbrellas, high-vis jackets et al. The
Royal Army of Oman
resplendent in red gold and green (like a lyric from Culture Club) were impressive in winning their Grade. I noticed they were getting some fine tuning in the tenor section from Inveraray's Jordan Baillie, himself a highly prized soloist. That band, next to
4 Scots
, demonstrated the most military bearing, very straight beating and will be found adorning the massed bands at the Royal Edinburgh Military Tattoo on the castle esplanade every evening. Great to see them here. I did laugh at the cozy tent set up, a la terraced houses, with two and two adjudicator sharing – making for close quarter discussion. Compact and bijou comfort. The 'semi-detached terrace' set up in Ring 1 at NB was quite funny, and might even be the basis of a sitcom with four adjudicators all sitting in close proximity. Cue the 'Odd Couples'. For the drumming anoraks out there –
Preston Lodge Juvenile
had a good sound from the snares –  with the St Laurence head set up. A thicker sound, and they did project through a nine strong pipe corps, although seven snares 'out volumes' nine pipers every time. Big support for the
78th Frasers
and a maple leaf flag to boot. Very LOUD from the off – and a drum line of seven battering away like hammermen – 16 pipers. A bit more light and shade would have been my preference, but I'm used to listening to the gentler souls of G2 blowing their lungs out. No
Glasgow Police
(serving officers run off their feet with the European Championships – road race etc.) although a few of their number were in attendance.
Police Scotland Fife
sounded strong in both departments and good to see Mick O'Neill back leading the drum line that looks lively and pushing on. The overall sound is very strong and I can hear why the band has been riding up the charts to what the Editor refers to as Grade 1A.
Power
were switched on from the off – clean runs in my book and ahead by a long shot. Having only really heard online versions this year due to being at G2 arenas – this was top deck playing. Rock solid sound. Great drones. Grade 1A all day.

Other sundry thoughts: shout out to
Perth Metro
for their kilt design – neat lion rampant stencil on the back ends. The trads might well baulk at the thought, but it works for them. There is an affliction beginning to manifest itself in younger snare line players. For want of a better description I'll refer to it as 'jiggy-jiggity'. It started with a gifted bespeckled Wenlock and seems to be catching, as a few more are doing it. It's quite unsettling though – oh I do hope this isn't a trend, like the 2013 'black socks' invasion. It's a corps, with one lead tip, and then a team effort, not Strictly Come Dancing. Sure, I'm old, grouchy but just don't see the need. Others might like the US college style drum line battle antics of it. Not me. I'm starting a movement #stopthedrummingjiggyjiggy.
Scottish Society of NZ
first trip to Worlds' and North Berwick – also a great effort to make it to the circle and play by the injured tenor drummer in the surgical boot with crutches. I hope they have a good week. Grade 2 World Championship Preview will follow. Over and out. [wds id="2″]