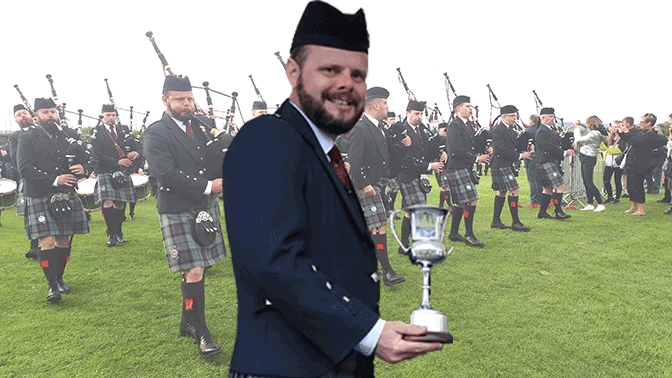 With the 78th Frasers, Manawatu and Boghall & Bathgate as centre bands for the march past, the remaining crowd and bands watched as the announcement was made that Scottish Power had swept the honours in Grade 1, writes MacStig
In a lively Grade 2, with mixed competitions, several pointers to next weekend were given. With approaching 100 performances, and some bands performing up to three times, it was a full on day at North Berwick under the auspices of RSPBA Lothian & Borders Branch.
Many of the bands move on to Perth tomorrow, although a poor weather forecast may curtail numbers. There are already some withdrawals. This winners' list only deals with the overall Open results rather than some confined prizes for Branch bands/drum majors which will be found on the L&B website.
Ahead of the prize giving a lone piper (P/M Harvey) played a Lament for the Branch past president, who sadly passed since last year's gathering.
Grade Nov B
1 Preston Lodge HS
2 St John's College, Zimbabwe
3 Brisbane Boys College, Australia
4 Boghall & Bathgate
Drums – Preston Lodge HS
Grade Nov A
1 Brisbane Boys College, Australia
2 George Watson's College
3 Scots College, Sydney
4 George Heriot's School
Drums – GWC

Grade 4B
1 Royal Army, Oman
2 Camelon & District
3 Stockbridge
4 Edmonton & District, Canada
Drumming – Edmonton

Grade 4A
1 Tweedvale
2 Dunbar RBL
3 Davidson's Mains
4 Williamwood
Drums – Camelon
Juvenile
1 George Heriot's
2 GWC
3 St Andrews Coll NZ
4 Boghall & Bathgate
Drums – GWC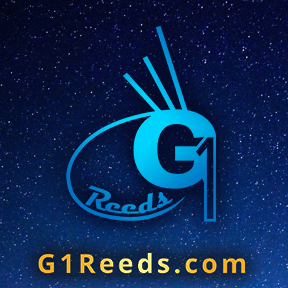 Grade 3
1 Royal Burgh Annan
2 Perth Metro, Aus
3 The Highlanders 4 Scots
4 Portlethan
Drums – Royal Burgh of Annan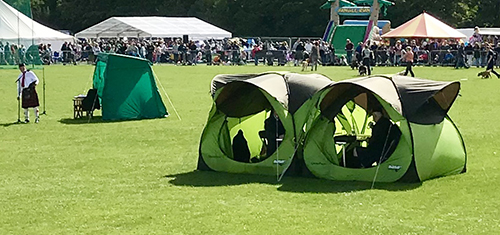 Grade 2
1 St Thomas Alumni USA
2 North Stratton, Canada
3 Peel Regional Police, Canada
4 George Watson's College
Drums – North Stratton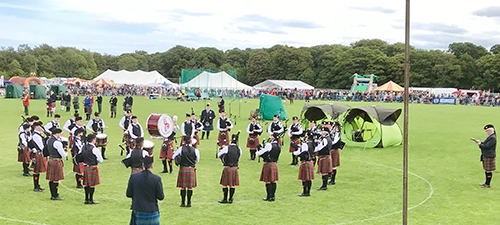 Grade 1/2
1 Scottish Power
2 Police Scotland Fife
3 Johnstone
4 Shotts & Dykehead
Grade 1
1 Scottish Power
2 Boghall & Bathgate
3 78th Fraser Highlanders, Canada
4 Police Scotland Fife
Drums – Scot Power