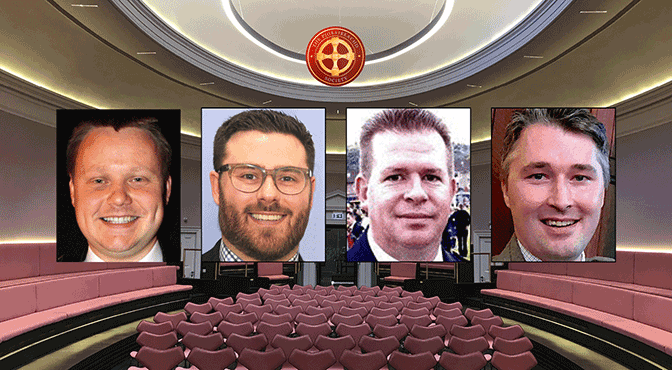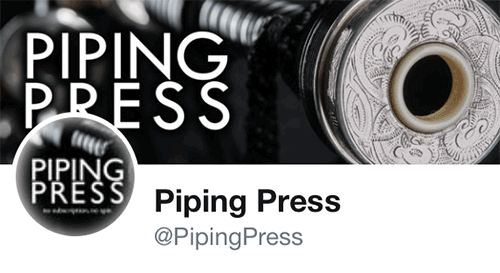 A new Twitter account has been created for Piping Press, your favourite, no spin, no subscription web magazine. Staff will post there as necessary and all updates and new posts from the PP magazine will also automatically be tweeted there. Sign up for Twitter here and then follow @PipingPress. 
---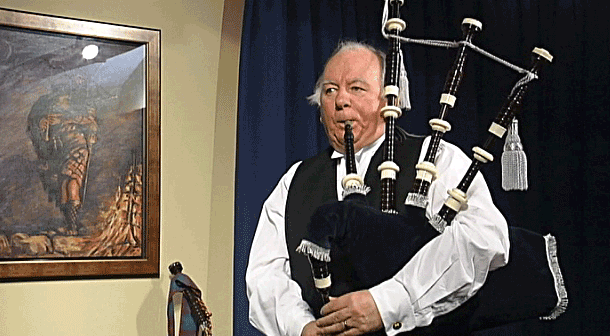 The funeral of Lord Martin of Springburn, the former MP Michael Martin, will begin at St Aloysius Church, Garnethill, Glasgow, on Tuesday, May 9th at 6pm with the funeral service the following day at 10am led by Archbishop Conti, Archbishop Emeritus of the Metropolitan see of Glasgow. The internment will be at Baldernock Cemetery, Milngavie, thereafter.
---
[wds id="2″]
---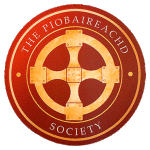 Of the Piobaireachd Society's 'Classical Pipe Music – Scotland's Hidden Treasure' concert, Kirsty Jones has written, 'I noticed a post on Facebook about this concert and would love to go. Do you know when tickets are available, and would it be directly through the  Fringe box office?  It would be such a treat; a wonderful idea.'
Nice to have positive feedback Kirsty; thank you. I agree it is a wonderful idea and we can thank our Breton cousins and Allan MacDonald for the concept of continuous piobaireachd sans tuning. The show, as you will have read, is in St Cecilia's Hall in Edinburgh on August 12. I've been to the hall and it is beautifully appointed with a clear, clean acoustic. As one piper plays out of the auditorium the next will play in, creating an intriguing sound mix with the new tune eventually dominating the old.
Sorry, I'm getting carried away; you asked about tickets. There are seats for 200 and some tickets will be available at the door but I think it best to order them through the Fringe box office. They tell me they will be on sale from the 20th of this month. Read more about the concert here. The picture up top features the four leading pipers who will play for us: Callum Beaumont, Glenn Brown, Ian K MacDonald and Jamie Forrester. They are pictured against a backdrop of St Cecilia's.
---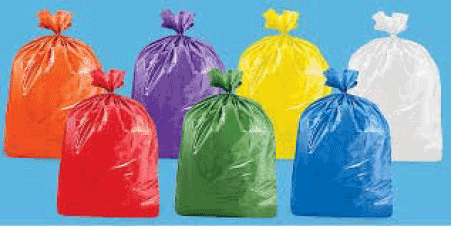 Jimmy McIntosh, in consultation with some of the US's top players, has come up with a range of sealable bags (above) designed to keep the moisture in your pipes after playing. The bags come in assorted colours so that 'you never put them out in the trash!'. I've used this system for many years when travelling to hot, dry climes but the colour coding is a good idea and the company also have deluxe models with humidity gauges attached. Get more here.
---
Tickets are now on sale for the European Pipe Band Championships, which will take place in Forres, Moray, for the last time on June 30th.
Get them here: https://pipingatforres.com/home/tickets/
---
Interested in going to China? This has arrived in our inbox: Dear Director, We will need 15 persons of bagpipers big band to perform at park in China from 15/June/2018 for two months contract. Please let me know your bagpipers big band can come to perform in China or not? Please send me show photos and show VCD links ASAP, Thanks!!!  Evan K. Artistic Director, Tinno Global Biz Group; Tel: +886-932757988; everstars2007@gmail.com .
---
[wds id="2″]