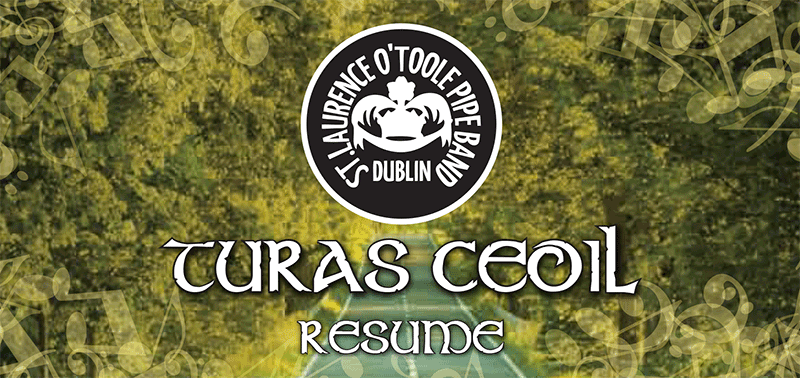 More than 60% of all seats for the St Laurence O'Toole World's Week concert have been sold already. The concert entitled 'Resume' will be staged at Glasgow Royal Concert Hall on August 15.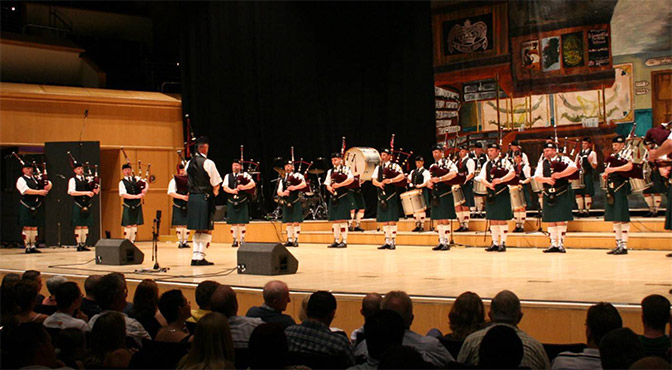 The promoters, Glasgow Skye Association Pipe Band, are delighted with the uptake so far and urge all those intending to go to what is the biggest pipe band night of the week to get their briefs as soon as possible to avoid disappointment.
Organiser Kurt Mackintosh said: 'SLoT are always a big draw so we expected the concert to be greeted with enthusiasm by pipe band followers. The band are promising a night to remember and there is no doubt they will deliver.'
'In addition to being one of the most entertaining and successful competing bands in recent times, St Laurence O'Toole Pipe Band are renowned for their concerts. It has been eight years since the band last took to the stage at our pre-Worlds concert and we have no doubt they will put on another fantastic show.'
Glasgow Skye have been producing the 'pre-Worlds' concert since 1994. The 2018 event is made even more special this year as it marks the Skye's 50th anniversary.
Tickets  are available from the Royal Concert Hall box office online at www.glasgowconcerthalls.com or on  (+44) 0141 353 8000 (Monday – Saturday 10am – 6pm). Tickets are £20.
The last time SLoT did the Worlds Week concert (2010) is still one of the most talked about ever even after eight years. The pipe major then was Terry Tully; now his son Alen is continuing the SLoT traditions of musicality, rhythm and brilliance of sound. Alen is backed by the superb drumming of Stephen Creighton and his Worlds winning drum corps.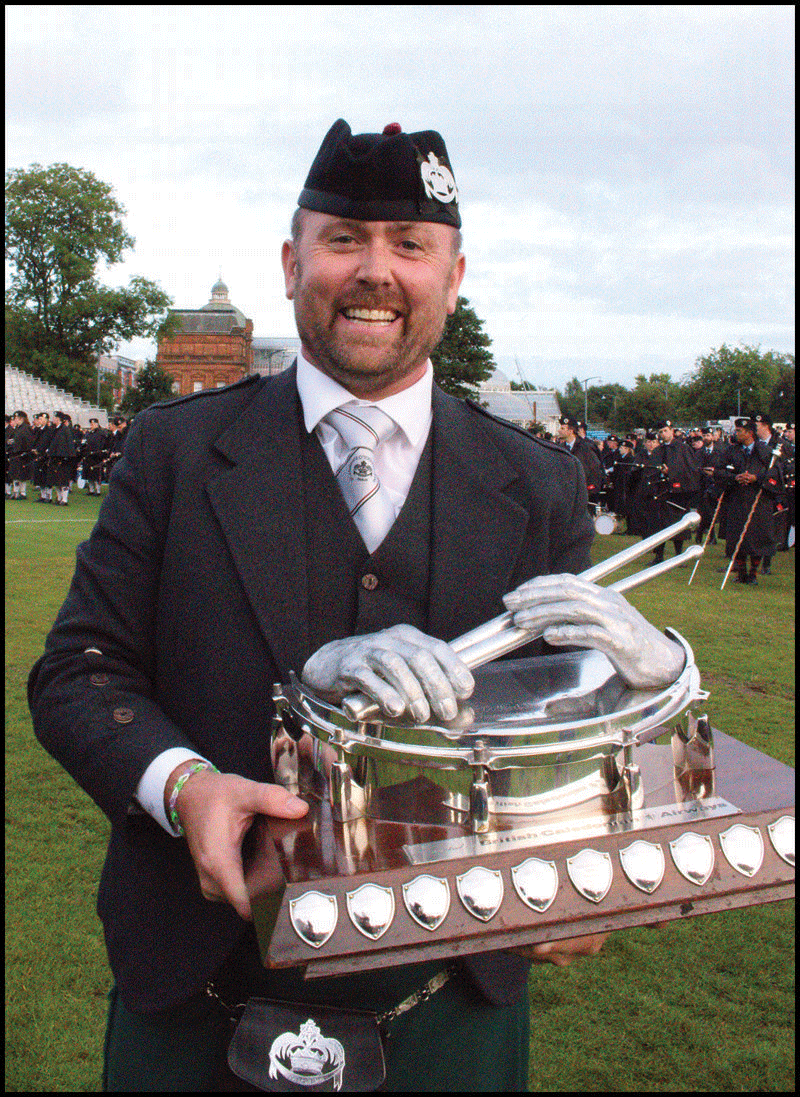 Pipe Major Alen Tully: 'Turas Ceoil – Resume' will take our audience on a journey through the ages, paying homage to where we have come from a musical perspective right through to where we are today. We have a rich musical gene which runs both within the band's own history and through our Irish roots and we believe our show will really bring that to life. We can't wait to take to the GRCH stage once again.'
---
[wds id="6″]
---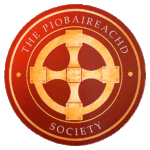 More details on the Piobaireachd Society Recital 'Classical Pipe Music – Scotland's Hidden Treasure' to be held in St Cecilia's Hall, Edinburgh, on August 12: 
The pipers and their tunes are
Callum Beaumont: Lament for the Children, Phantom Piper of the Corrieyairick
Glenn Brown: Beloved Scotland, MacLeod's Controversy
Jamie Forrester: Desperate Battle, Cabar Feidh Gu Bragh
Ian K. MacDonald: Prince's Salute, Flame of Wrath for Squinting Patrick
The tunes will be played in continuous fashion. As one piper leaves the auditorium playing, the other will enter – one tune fading and the other growing in volume. Callum is a twice winner of the coveted Northern Meeting Clasp, Glenn is the current holder of the Senior Piobaireachd at the Argyllshire Gathering; Ian K. was runner-up in that competition last year, and in 2016 became only one of 12 pipers in history to win both Gold Medals in the same year; Jamie is a regular prizewinner in the Gold Medal and has many other important titles to his name.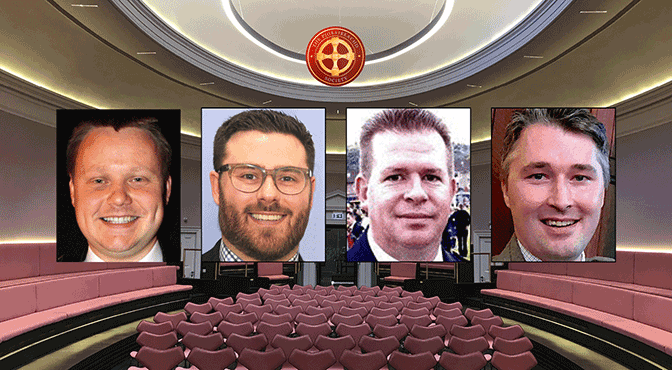 Tickets priced £10 will be available at the door or through the Edinburgh Festival Fringe Box Office from the  middle of next month.
St Cecilia's Hall has a fine collection of musical instruments including many unique sets of pipes which visitors will be able to peruse at the interval and at the end of the concert.
In addition to this concert the Piobairerachd Society will be sponsoring 'Piobaireachd of the Day' at Piping Live, to date held in the College of Piping building in Otago Street but now taken over by the National Piping Centre.
---