The annual Highlands & Islands Festival competitions takes place this Saturday, May 4 in Oban. There are professional classes for P/A, B and C grade as well as a full raft of competitions for juniors (chanter, under 15 and 15-18).
After their wins at the
SPA Professional
last month, both Gordon McCready and Cameron MacDougall will be looking to continue their good start to the year.
The contests will be held in the
newly opened Oban High School
and there is no parking at the school itself. The new school is behind the old one; the entrance (walking) is via MacCall Terrace just past the old school and the row of houses on the left hand side. The Senior competitions are to be held on the second floor of the school.
The draws for the senior events are as follows:
A&P Piob

Jonathan Greenlees
Gordon Bruce
Faye Henderson
Angus J MacColl
Sarah Muir
Anna Kummerlöw
Gordon McCready
Cameron MacDougall
Allan Russell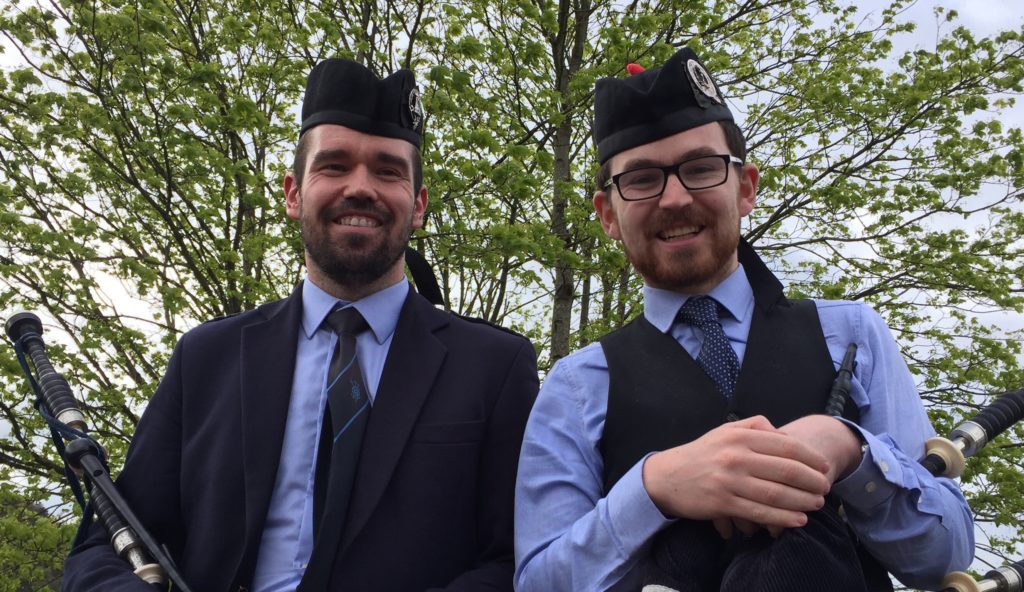 B Piob
Steven Gray
Jonathan Simpson
John Cameron
William Rowe
Brighde Chaimbeul
Edward Gaul
Charles MacDonald
Steven Leask
Kristopher Coyle
Andy Wilson
Lewis M Russell
Craig Martin
Andrew Bova
Gordon Barclay
John MacDonald
Caitlin MacDonald
Rebecca Tierney
Chris Lee
Ciaren Ross
Gavin Ferguson
---
[wds id="2″]
---
C Piob
Douglas Mair
Callum Davidson
Bradley Parker
Graham MacIver
Dan Nevans
Andrew Yu
Andrew Bell
Calum MacLean
Andrew MacPhee
Enora Morice
Robert Low
Callum Moffat
Owen Muir
Andrew Ferguson
A&P MSR

Alan Russell
William Rowe
Sarah Muir
Steven Leask
Gordon McCready
Steven Gray
Gordon Bruce
Angus J MacColl
John Cameron
Rebecca Tierney
Andrew Bova
Ciaren Ross
John MacDonald
Anna Kummerlöw
Dan Nevans
Kristopher Coyle
Callum Moffat
Charles MacDonald
Andy Wilson
Owen Muir
Edward Gaul
Brighde Chaimbeul
Cameron MacDougall
Craig Martin
Caitlin MacDonald
Chris Lee
C MSR

Andrew Ferguson
Enora Morice
Stuart McCallum
Lewis M Russell
Robert Low
Gordon Ross
Andrew Yu
Callum Davidson
Andrew Bell
Gordon Barclay
Graham MacIver
Bradley Parker
Calum MacLean
Andrew McPhee
Douglas Mair
Marion Macdonald, Publicist for the Festival has sent this: 'This year the festival will host some of the best soloists in the Senior Piobaireachd section and also up and coming pipers from Lockerbie, Catrine, Dollar, Kinross and Co Down. There is also Gordon Bruce who graduated with a 1st Class honours degree in Scottish Music ( piping ) at the then RSAMD in 2007 being the first person to have achieved this. He has since won many competitions including at the Northern Meeting, the Argyllshire Gathering and HIMDF.'A newcomer is Anna Kummerlöw from Germany and in recent years she has been a regular competitor on the piping circuit. She has competed for The Dunvegan Medal at the Skye Gathering. She also won the piobaireachd in the Netherlands Pipe Band Association competition. 
'A well-known local teacher and performer is Angus J MacColl from a long line of famous MacColl pipers.   Angus John has won many prestigious competitions including Pipe Idol in 2013. He has given a number of recitals, some with his father, Angus and has played with Capercaillie.  Angus won the Dugald MacColl Memorial trophy at last year's festival. 
'This year the Festival celebrates its 35th anniversary and we will beat our recent performer numbers of 1,100 entries in the 125 competitions!  Come and join us celebrate the talent of our budding Highland Dancers, Fiddlers, Pipers, Pianists, Accordion and Clarsach players.'
Tickets for the festival are now on sale and can be purchased by calling 07510 841198 or see website www.obanfestival.org.'
• Check here Saturday evening for results.
---
[wds id="2″]