The newspapers here are reporting: 'The Outer Hebrides is the happiest part of the UK, according to the latest wellbeing analysis released by the Office for National Statistics (ONS).
'The data reveals people living on the islands off the west coast of Scotland and in certain districts of Northern Ireland ranked their happiness higher than any other part of the country, while people in London reported having the most anxiety. The findings – taken from a nationwide survey on wellbeing that has been carried out annually since 2011 – analysed happiness, life satisfaction, sense of worth and anxiety levels across UK regions. 
'According to the data, people living in the Outer Hebrides and Western Isles are happiest, rating 8.24 out of 10 for happiness. Mid and East Antrim in Northern Ireland followed close behind with a 8.21 rating. When it came to analysing levels of anxiety across the UK, Londoners were revealed to be among the most anxious, rating their anxiety at an average of 3.04 out of 10. Meanwhile, parts of Northern Ireland were as low as 2.15 and the Outer Hebrides – the happiest area in the UK – one of the lowest at 2.10.'
I would add to the above saying that if you play pipes your levels of happiness will be higher still – but only if they are going well. If not it doesn't matter where you stay, for this universal truth will apply: if the pipes are not doing what you want them to, a little cloud will follow you about each and every day of your existence.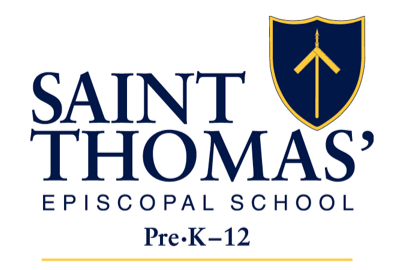 Glenn Brown has decided not to take up the job of Piping Instructor at St Thomas's Episcopal School in Texas where his brother Blair already teaches drums. The school is now advertising for a Bagpipe Instructor. Here are the details:
Position Purpose: Student instruction for the St. Thomas' Episcopal School Bagpipe Band. Teaching Qualifications:
Provide a list of your instructors and length of time your studied with each
For reference, provide a list of students, their competitive grades and prizes (include email addresses and phone numbers)
Provide and essay of teaching philosophy and methodology both for solos and pipe bands
Provide letters of recommendation from recognized judges from member pipe band association
Competition and Performance Qualifications:
Currently actively competing in Scotland
A or B CPA Grade in Light Music and Piobaireachd
Experience in Grade I or II RSPBA grade pipe band
Must provide an essay of personal piping goals with timeline for achieving those goals
Auditions:
If selected for audition, you must be willing to travel to Houston Texas to teach for one week (expenses will be covered)
 Must be prepared to play personal competition music, both light music and Piobaireachd for the headmaster
Benefits:
Full medical and dental insurance
Time allowance for personal competition
Some professional development  money available to off-set competition expenses and workshop attendance with approval from the Headmaster
Free piping lessons from Headmaster
May supplement income with private instruction of STE students
To apply, please send your resumé, along with the application form found on the STE website, http://www.stes.org , to cusack.michael@stes.org. No phone calls, please. 
Have a listen to this school's excellent band here:
---
At the competition at Inchdrewer House last Saturday top piper Mike Fitzhenry revealed that he was playing a set of pipes which belonged to the late George MacIlwham. Mike told me that he had actually bought two sets of George's pipes, one ivory and the other silver and ivory. I told Mike that George would be delighted to know that they had gone to such an accomplished player.

Isn't it depressing when we find quality instruments being bought by wealthy pipers who cannot, and will never be able, to do them justice? A bit like a Stradivarius being played in your local amateur orchestra. I think there is a responsibility among all leading players that if they have an instrument of genuine worth they ensure it goes to a young player who will be able to fully reap the benefits of its quality. The thought that some of the great instruments we hear on the boards today would end their life under someone's bed or hanging above a fireplace should fill us all with horror.
When selling on there is more to consider than a fat cheque book.