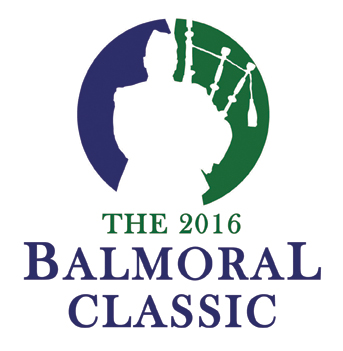 The organisers of the Balmoral Classic competition have sent this:
The Balmoral School Invites Young Pipers and Drummers to its 2016 Competition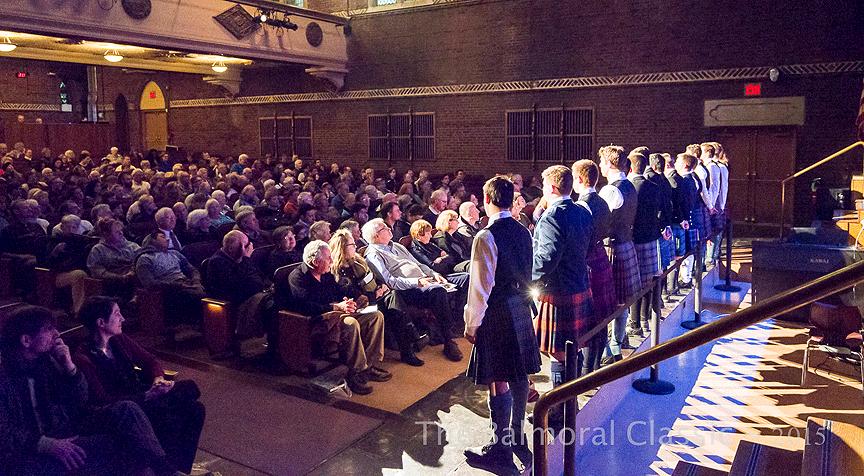 On November 19, 2016, the 10th annual Balmoral Classic, the US Junior Solo Bagpiping and Solo Snare Drumming Championships for entrants 21 years of age or younger, will take place in Pittsburgh, PA.
Pipers will compete in the Piobaireachd, MSR, and Overall categories. Winners in MSR and Piobaireachd events will receive a set of new Duncan MacRae SL4 bagpipes donated by McCallum Bagpipes or a set of new DN2E bagpipes with runic design mounts and aged imitation ivory by David Naill bagpipe manufacturers.
Drumming trophies will be awarded for MSR, Hornpipe/Jig, and Overall. The Overall Winner of the Drumming contest will receive a Premier HTS 800 Snare Drum w/ Hard Case donated by Henderson Imports of Traverse City, MI. Medals, scholarships, and additional prizes will be awarded to the first five places in each Piping and Drumming event.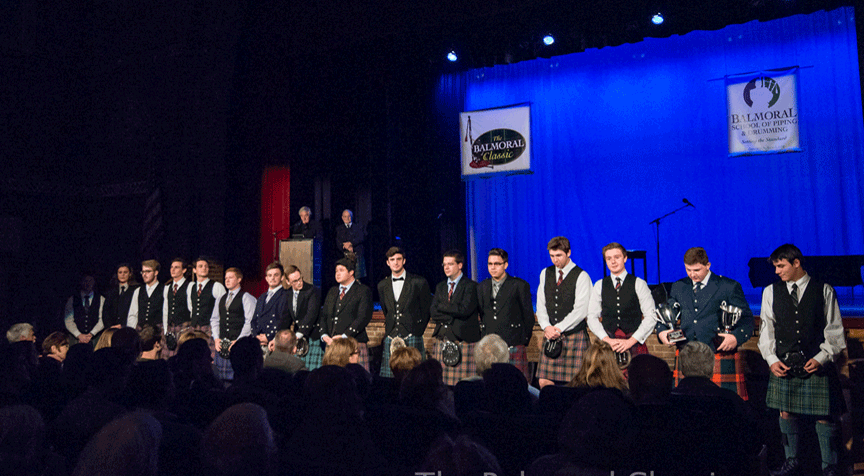 APPLY BY OCTOBER 17 at:
(Pipers) http://balmoralclassic.org/webfm_send/230
(Drummers) http://balmoralclassic.org/webfm_send/229
Highlights of the weekend include a Friday night Gathering and a Saturday night concert featuring the Toronto Police Pipe Band [pictured top with double Gold Medallist Ian K MacDonald in the centre of the front rank and twice runner-up P/M Sean MacKeown on the right]. For additional information about the weekend events, please see www.BalmoralClassic.org
Rooms have been set aside at a discounted group rate for Balmoral Classic participants on November 16, 17, 18, 19, &  20, at the Wyndham University Center, 100 Lytton Avenue, Pittsburgh, PA. 15213.
The Balmoral School of Piping & Drumming is a 501(c)(3) nonprofit educational organization founded and maintained in Pittsburgh, PA since 1979. It is our mission "to raise the standard and promote the appreciation of bagpipe music in the USA by providing world-class instruction, cultivating excellence in youth, presenting innovative musical events, and fostering tradition."
Balmoral School of Piping and Drumming, 1414 Pennsylvania Ave., Pittsburgh, PA. 15233; contact: george@bagpiping.org; tel: (412) 323-2707