The Worlds has attracted an entry of 230 bands, not a record but only a few off the all time high, which from memory was 235. There are 58 bands from overseas (that includes those from the Republic of Ireland). Click the link above for details of bands in each grade.
The draw will be made next Wednesday at RSPBA HQ in Glasgow and will be on the Association website that afternoon. RSPBA Chief Executive Ian Embelton said: 'The level of entries is very pleasing particularly in the number of bands from overseas who are making the journey this year.
'We can guarantee them a warm welcome and know they will enjoy the very special atmosphere the World Pipe Band Championships at Glasgow Green always produce.'
---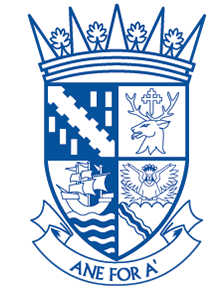 Falkirk District Council are looking for a piping tutor. Details: Ref FLK00491; closes July 7; location: peripatetic; salary £27,267 – £32,259; 21 hours a week part-time. We are looking for a Piping and traditional music Instructor who:
• can provide progressive, effective and active lessons for pupils which fully engage them  in learning either on an individual or group basis. 
• is enthusiastic and passionate about music instruction and traditional music 
• is committed to quality 
• demonstrates sound judgement and decision-making 
• promotes inclusion for all 
• has excellent knowledge of learning and teaching piano 
• can teach across primary and secondary including national music courses 
• holds a degree in music 
• experienced in teaching pipes and at least one other traditional instrument Successful applicants who progress to the next stage of the recruitment process will be invited to attend: 
• Short Leet interview – date and time to be confirmed 
Candidates will also be asked to perform a 5 minute piece on pipes as part of their interview. The post holder will work across primary and secondary schools within the authority. Successful applicants for posts working with children or vulnerable adults will be subject to disclosure checks or the new PVG scheme and approval by Care Commission Scotland. Applicants are encouraged to be explicit in detailing the skills, experience and attributes that they can bring to this post.
---
Duncan Beattie has sent this: Hugh Gordon passed away on the 30th June. Hugh was a long serving P/M of Kilmarnock Pipe Band, soloist and contemporary of John D Burgess, tutor and mentor to many pipers. The Funeral Service will take place on Tuesday 7th July at Kilmarnock Independent Funeral Parlour at 10:30 am Church Street, (off Union Street) Kilmarnock, KA3 1AA. Service thereafter to Riccarton Cemetery arriving at 11:15am to which all friends are respectfully invited. Hugh's daughter has asked if pipers who knew him would play in front of the hearse at the cemetery on Tuesday morning. Hugh was an inspiration to me and a great many pipers fortunate to have benefited from his tuition. A true gentleman.
Sorry to hear that Duncan; I am sure there will be many readers who will respond….RW
---
Alex MacKenzie, South African-born piper and husband of the late piping historian Bridget MacKenzie, has died. Alex, formerly a lecturer in Electrical Engineering at Glasgow University, was for many years a member of the Piobaireachd Society and contributed a number of papers on the acoustics and harmonics of the bagpipe, in particular 'Comparisons of Bagpipes by Harmonic Measurement', given in 1978 at Middleton Hall, Midlothian. This paper is still available in the Conference's Proceedings. Anyone who heard Alex's delivery of these arcane studies was always impressed by his technical expertise and his enthusiastic explanation. Alex and Bridget had become interested in ceol mor after meeting Seumas MacNeill, Lecturer in Physics, over coffee one morning at the university.
The couple's love of ceol mor was at times infectious, and even after a rather rum offering at a games Alex and Bridget would approach pipers with words of encouragement. They were frequent attendees at the north games and went out of their way to support young pipers.
Bridget, an expert in Nordic and other languages, died last year. Alex had accompanied her on all her field trips whilst she researched her books 'Piping Traditions of the North of Scotland', 'Piping Traditions of the Isle of Skye' and others. Alex and Bridget lived in Dornoch in Sutherland for 25 years, and as well as supporting their local games, would frequently travel south to attend the major piping competitions at Oban and Inverness. They had two sons and five grandchildren.
---
Luss Games tomorrow and, though the forecast is not the best, I hope local pipers will get out and support the day. The organisers have gone out of their way to get the funding for a piobaireachd competition – never a feature at Luss until recently – and they deserve a good response from the solo piping community.
We have many other games on the horizon, in particular Inveraray and Roseneath, which, because of their 'graded' status always get a large turnout. However, I hope pipers will not forget the smaller 'ungraded' games. A good performance here is just as important as at the larger events, especially now that the Competing Pipers' Association has stated that their Grading Committee is open to letters of recommendation from adjudicators so minded. It is pleasing to hear, for example, that outstanding piper Andrew Wright from Dundee has been regraded to 'B' after his noted performances at the Highland & Islands contest – in the 'C' grade.
---
[wds id="16″]
---