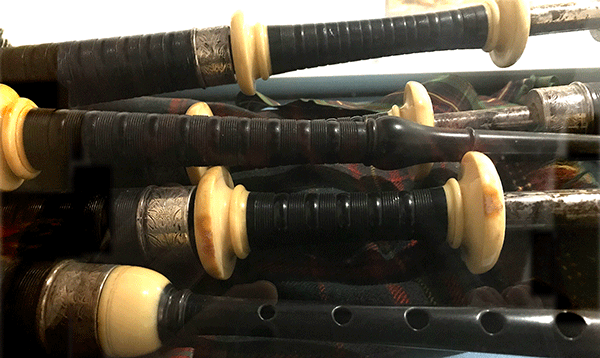 Pipers owning a bagpipe with ivory mounts should be aware that the government is now enacting a new, tough ban on elephant ivory sales.
They have published new advice for owners of antiques or musical instruments containing ivory,
The Ivory Act 2018 came into full force last summer (2022), putting the UK 'at the forefront of global conservation'. It involves a near-total ban on the buying and selling of goods containing elephant ivory.
There are a range of penalties for anyone found guilty of breaching the ban – up to five years' imprisonment, an unlimited fine, or both.
You cannot deal (buy, sell or hire) in items containing or made of elephant ivory under the Ivory Act 2018, unless they are:
registered under a standard exemption
certified as a pre-1918 item of outstandingly high artistic, cultural or historical value
Lord Goldsmith, the former Animal Welfare Minister, said the Ivory Act 'represents a landmark moment in securing the survival of elephants across the globe. We are sending a clear message that the commercial trade of elephant ivory is totally unacceptable.'
---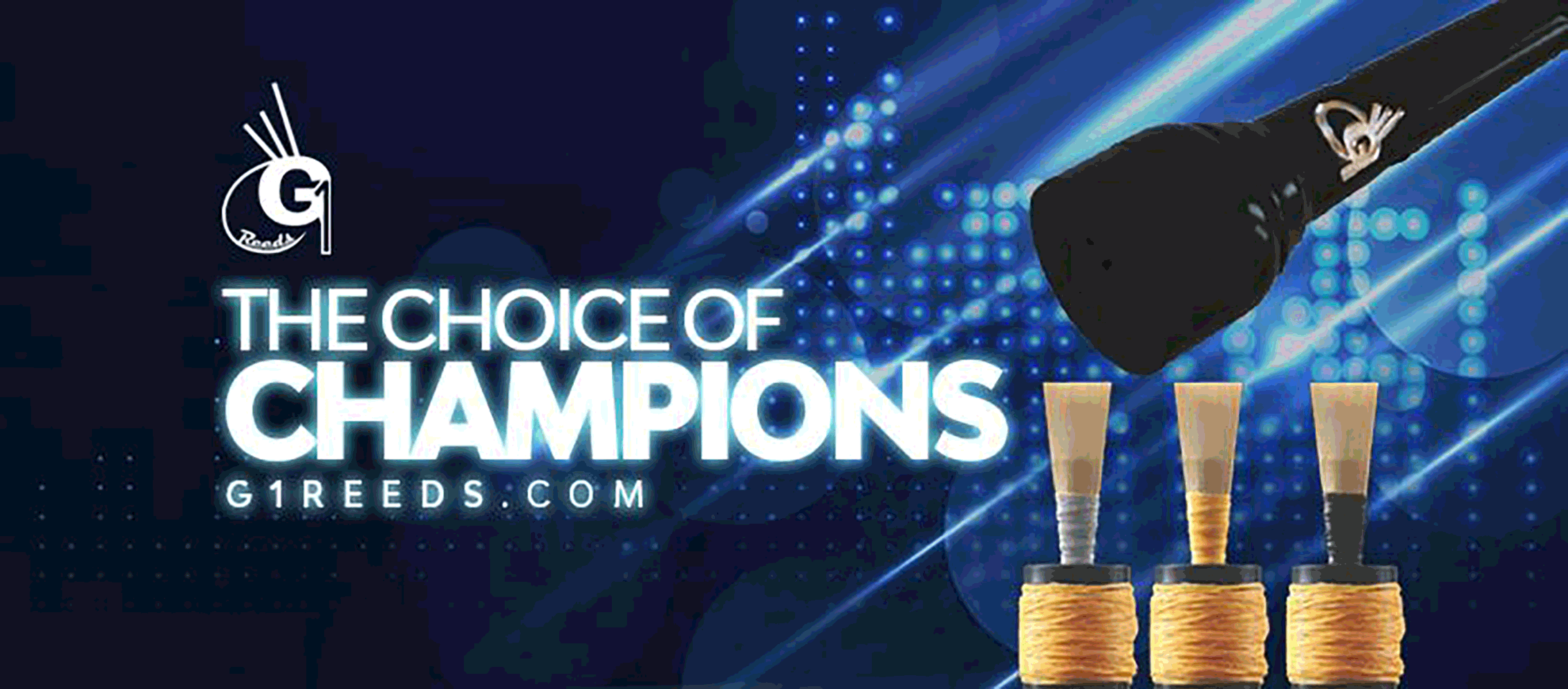 RGH-Heritage-pipingpress-800×300
MacRaeBanner '19

Ayrshire Bagpipes Nov 2020
Selcraft-UK—Piping-Press—Advert
2023_BalmoralClassic_Ad_PipingPres_Rv
---
The ban covers the import, export and dealing in ivory items of all ages, allowing only a small set of exemptions. It is now illegal to deal in ivory items unless they have been registered or have an exemption certificate. Otherwise, anyone involved in arranging or facilitating an illegal sale, purchase or hire will be committing an offence.
If you think your pipes qualify for exemption as a pre-1918 item of outstandingly high artistic, cultural or historical value, you can apply for an exemption certificate but must demonstrate it has such value.
'This exemption is designed to be narrow…. It does not consider any personal, sentimental or financial value that may be attached to an item,' say the government.
If you are not planning to sell your pipes there is no need to take any action. You can still keep them for personal use, give them away as a gift, donate them or leave them to someone in your will. You can also lend them provided no payment or exchange is involved.
However pipers with ivory pipes who want to sell them may like to register them on the government's digital ivory service register or apply for an exemption certificate. You can do so here. Most pipes will meet the required 'less than 20% ivory by volume' exemption.
But note, there is a non-refundable payment of £250 required to apply for an exemption certificate and the cost of registering a single item is £20. This outlay may be worth it given that some sets of silver and ivory pipes can be worth up to £6,000.
The ivory service is hosted on the gov.uk website here and ensures anyone dealing in ivory can only do so if the item satisfies exemption criteria including:
Items that a qualifying museum intends to buy or hire
Pre-1918 items which are of outstandingly high artistic, cultural or historical value
Musical instruments made before 1975 with less than 20% ivory by volume
Under all the exemptions, if any ivory has been added to an item after the relevant date (1918, 1947 or 1975) it must have been taken from the elephant before 1975 and added only for the purposes of 'restoration'. 
To assess the age of an ivory item, the government says you need to demonstrate that it was made or existed before a certain date by getting this verified 'by an expert' and even suggests going as far as having the ivory radio carbon-dated.
If you apply for an excemption certificate it is unlikely that a pipe-maker or bagpipe museum curator would be accepted by the government as suitably qualified to verify the instrument's age. In all likelihood it would be referred to one of their 'prescribed institutions' – accredited museums with significant experience of working with ivory.
'When we receive an application, we will determine which institution to refer it to for advice, based on the type of item,' they say.
The prescribed institutions are: Ashmolean Museum of Art and Archaeology, Glasgow Museums, Horniman Museum, Manchester Museum, the University of Manchester, National Maritime Museum, National Museums Scotland, Royal Armouries Museum, University of Cambridge Museums, Victoria and Albert Museum.
We are grateful to reader Dave Rischmiller for assistance with this article. Ed.
---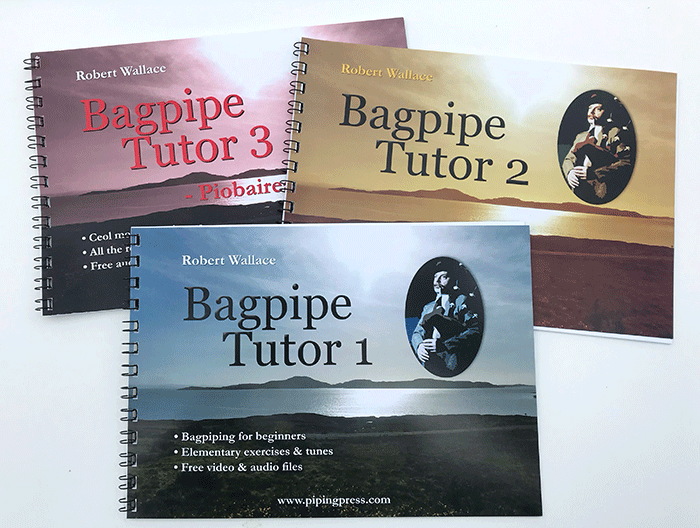 60 lessons in three outstanding tutor books taking the complete beginner to intermediate level and introducing the classical music of the pipes, piobaireachd. All books have free audio and/or video back-up fully explaining the exercises, tunes and the required expression. Since they first appeared in 2015 these books have sold hundreds of copies worldwide. Price includes mailing of £12.
Click here to purchase.
---