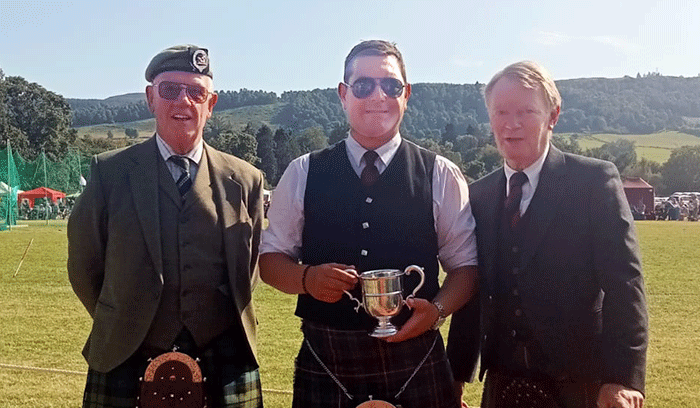 A blistering hot day for last Saturday's (Aug 13) Atholl & Breadalbane Gathering at Aberfeldy. The Champion Piper, Bruce Erskine, is pictured above with his trophy and adjudicators Neil Mulvie (l) and Derek Fraser. Fife-based piper Brian Lamond continued his run of success in ceòl mòr at the games.
Piobaireachd
1 Brian Lamond 2 Chris McLeish 3 Bruce Erskine 4 Mark MacKenzie 5 Xavier Boderiou 6 Ewan Allen
March, Strathspey & Reel
1 Xavier Boderiou 2 Bruce Erskine 3 Chris McLeish 4 Brian Lamond 5 Ewan Allen 6 Mark MacKenzie
Slow Air & Jig
1 Bruce Erskine 2 Brian Lamond 3 Xavier Boderiou 4 Chris McLeish 5 Mark MacKenzie 6 Ewan Allen
Junior overall: Ewan Allen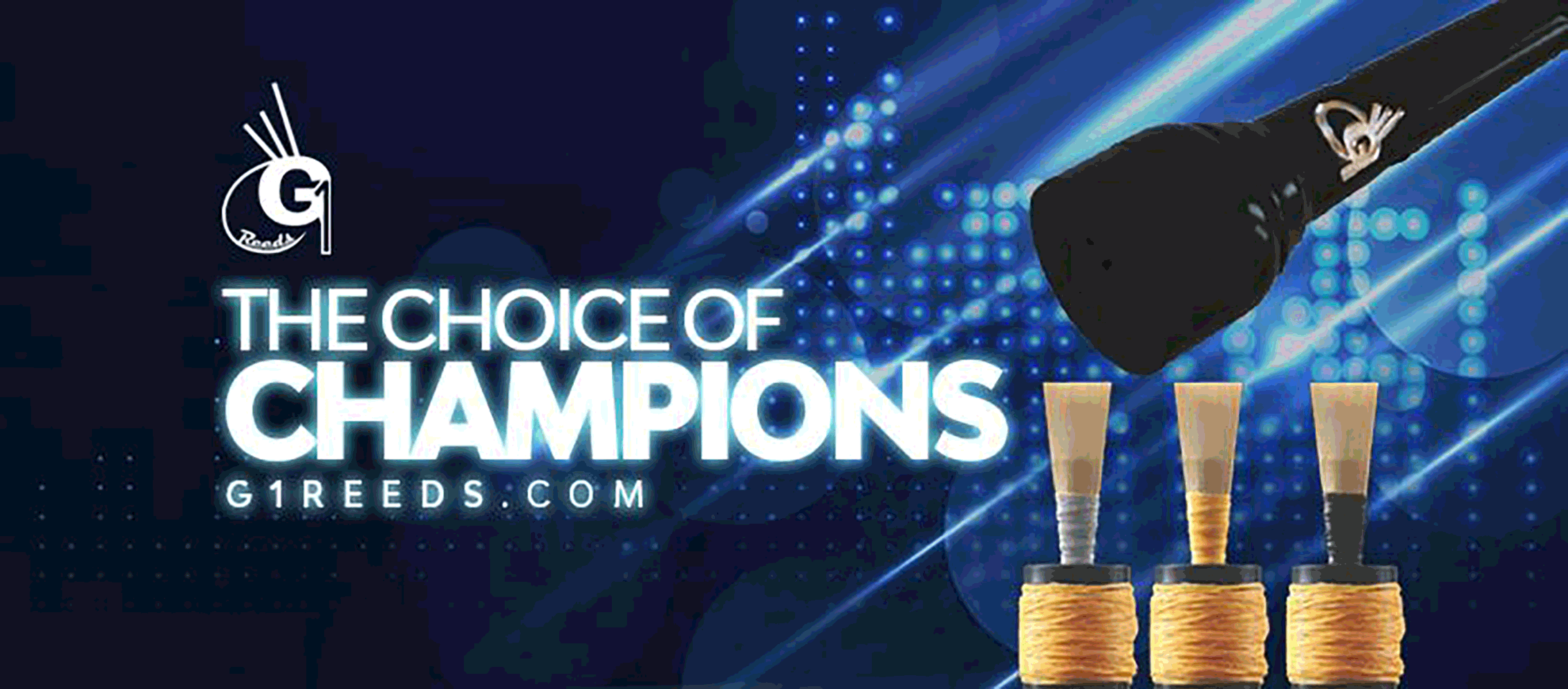 RGH-Heritage-pipingpress-800×300
MacRaeBanner '19

Ayrshire Bagpipes Nov 2020
Selcraft-UK—Piping-Press—Advert
2023_BalmoralClassic_Ad_PipingPres_Rv
---
Gala Concert of Piobaireachd
The Piobaireachd Society's Annual Concert, 'Classical Pipe Music – Scotland's Hidden Treasure', is this Sunday, August 21, at 7 for 7.30pm. The venue is St Cecilia's Hall, Edinburgh.
The pipers are Finlay Johnston, Nick Hudson, John Dew and Tom Peterkin, MC Robert Wallace, Society President. Each piper will play two tunes. There will be four before the interval and four after. There will be no tuning between performances. As one piper ends the next begins.
There will be a small reception circa 9.30pm at which the audience can meet and chat to the pipers. The event will be filmed, the recordings to be viewed via the Society website.
You can view the programme for the event here:
Hard copies will be available free of charge on the night. Admission is £10 at the door or via the Edinburgh Fringe Box Office here.
Robert Wallace said: 'I look forward to welcoming everyone to the concert. It is always a very enjoyable evening of classical pipe music played by experts in beautiful surroundings.'
---
Glenfinnan Games
Dr Peter McCalister reports: 'I am hoping to drum up support for this Games which can have a low entry especially in bad weather – common there. It's a pity more people don't go as it is a classic games venue.
'It features in the old film 'The Glorious Effect' (just after 18 mins in) as in your post on Piping Press. Pipers should note that the time has changed – registration will end at 12 noon when the draw will be done with piping starting at 12.30pm.
'Glenfinnan is the place where the Standard was raised in 1745, and the view is spectacular. However, bring midge cream, a brolley  and a pair of boots/stout shoes.
'In the past there was a March to the Games by competing pipers – now it's a pipe band. The above photos show three such marches. No prizes for the two pipers in the colour photo, but what about the gents in long coats? And the fuzzy very old photo? That will really tax the archivists amongst you.'
Email answers to pipingpress@gmail.com.