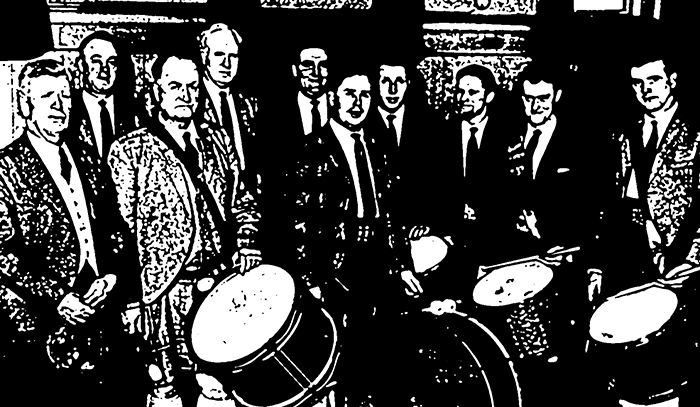 Alex McCormick joined the drum corps of Glasgow Police Pipe Band in 1936 under Leading Drummer Jack Seton, son of his former drumming tutor, John Seton (previously also Leading Drummer of Glasgow Police Pipe Band). Alex developed a strong friendship with Jimmy Catherwood and Paddy Donovan and shared their interest of drumming in the context of pipe band musicianship and pipe band ensemble.
He was joint Principal along with John Seton of the first SPBA Drumming College in 1947, the initial approach being to have separate Piping and Drumming Colleges. The dual concept did not work well and in 1948 a single Piping and Drumming College was formed with Pipe Major Robert Reid as Piping Principal and Alex McCormick as Drumming Principal.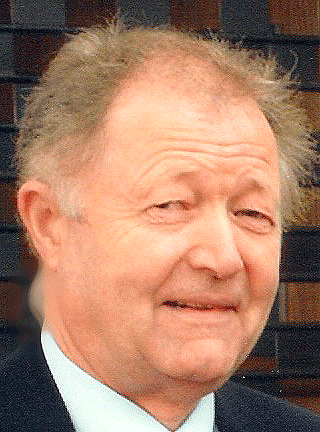 By Alistair Aitken OBE,
former RSPBA Adjudicator
In 1950 Alex was instrumental in establishing a branch of the SPBA College in Belfast, Northern Ireland.  Following the emigration of Jack Seton to New Zealand in 1950, Alex became Leading Drummer of Glasgow Police Pipe Band until 1952 when he himself decided to migrate to Australia where he was to become a major contributor in the development of Australian pipe bands.  When the Australian Pipe Band College was formed in 1967 Alex McCormick became its first Drumming Principal, a position he held until 1979.
Gordon Jelly: Gordon was born in Motherwell and started his involvement in pipe band drumming in the Boys' Brigade where he was taught by Jimmy Catherwood.  He joined the Dalzell Highland Pipe Band in 1929.  After the outbreak of the Second World War in 1939, he became Leading Drummer of the 6th Battalion Lanarkshire Home Guard Pipes and Drums, during which time he was also active in teaching pipe band drumming in other bands.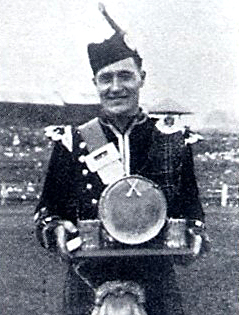 Following the end of the war, the Home Guard Pipe Band amalgamated with the Dalzell Highland Pipe Band, with Gordon as Leading Drummer.  Among his subsequent pupils were Alex Duthart (who succeeded Gordon as Leading Drummer of Dalzell Highland) and Jim Hutton. 

Gordon was a member of the SPBA Advisory Committee and an examiner for the SPBA College. In 1948 he became Leading Drummer of Shotts and Dykehead Caledonia Pipe Band before subsequently becoming Leading Drummer of Bucksburn and District Pipe Band in 1950.
In 1952 he emigrated to Australia along with Alex McCormick. He served on the Drumming Advisory Panel of the Victorian Highland Pipe Band Association and subsequently as Drumming Vice-Principal of the Australian Piping and Drumming College. He took a particular interest in using his vast experience to tutor younger drummers
AD Hamilton: 'AD' (as he was commonly known) was a leading early pioneer of the Scottish Pipe Band Association (SPBA). He served as a Drum Major in the Seaforth Highlanders during the First World War.
On returning to civilian life he studied music and began to play in local orchestras and bands in the Glasgow area. He played percussion in the Glasgow City Orchestra on a full-time basis.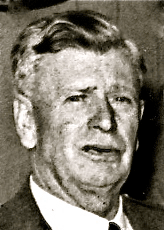 He had a particular interest in pipe bands and was involved in tutoring a number of pipe bands of note.  He was also a member of the SPBA's first Colleges.  He was arguably one of the strongest advocates of the 'integrated pipe band' and was one of the prominent pioneers of the concept of pipe band ensemble, lecturing frequently on the subject on behalf of the SPBA. 
He was sometimes seen as controversial and some of his peers did not agree with his views (not unusual in the pipe band community!).  His articles and lectures explained very clearly why this was the case, as in these days 'ensemble' in the context of pipe bands was a controversial subject.
I hope the papers introduced in these articles will be of interest to readers of Piping Press.  In summary they are:
'Paddy Donovan: The Innovative Drummer', by Allan Chatto OAM (attached to part 1 of this article)
'Drum Major Alexander McCormick: Drummer, Tutor, Musician', by Allan Chatto OAM (below)
'Drum Major Alexander McCormick: Drummer, Tutor, Musician Part 2', by Allan Chatto OAM (below)
'Drum Major Gordon Jelly', by Allan Chatto OAM (to follow)
'Music or Noise', by Drum Major A D Hamilton (to follow)
Readers will make their own judgements regarding all of these individuals but the following are aspects perhaps worthy of particular mention:
Pipe Band History: AD Hamilton is on record as stating that his research revealed that the first pipe bands in the Scottish clan system were in fact a group of pipers (with no drummers) and were regarded as a 'band of pipers'.
It was later that drummers were added, although in fact drummers had long been recognised in the armed forces, used for marching and command purposes rather than music.
Arguably it is possible, therefore, that the combination of pipers and drummers which became recognised as a pipe band may simply have evolved naturally over time. The early history may be at least partly the reason why slogans originally emerged, such as drummers being the 'piper's labourer' or 'drummers are only there to keep time'. There appears to have been much initial resistance to the idea of pipes and drums combining from a musical perspective.
To be concluded. Read the first instalment here.