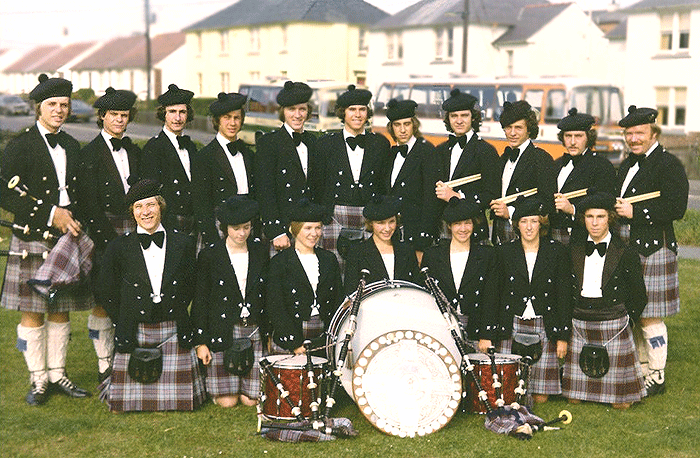 I hope I did not strike too optimistic a note yesterday but I think it important we keep a realistic outlook. Our enemies are not only the virus but ennui and waning interest, particularly among the young. We owe it to the music and the tradition to make sure we come out of the other side of this intact – which we will do.
Piping Press will keep filling your head with stuff make no mistake! We have a large archive of material and we are able to wade through that. If sometimes the offerings seem random and out of context then that's how it has to be. We will do our best to offer something for everyone.
These articles will be headlined 'PP Archive……..' then we will dive in to whatever subject is to hand. If we add that to the stories our readers and regular contributors come up with, then we should, as I say, be able to help stave off any torpor.
---
---
Thanks once more to Allan Chatto and Stewart Sudlow in Australia for the picture up top. It is of the CP Air Pipe Band from British Columbia pictured in 1976 at Cowal after winning Grade 2. I can make out three of the pipers: Jack Lee standing far left, Rob MacNeill, I think, third from the left and Ian Whitelaw fifth from the left.
It would be of interest to have all the names if anyone has them and also to have a bit of history of the band. I remember hearing them that year. I think they had a better sound than many of the Grade 1 bands, Muirheads included.
---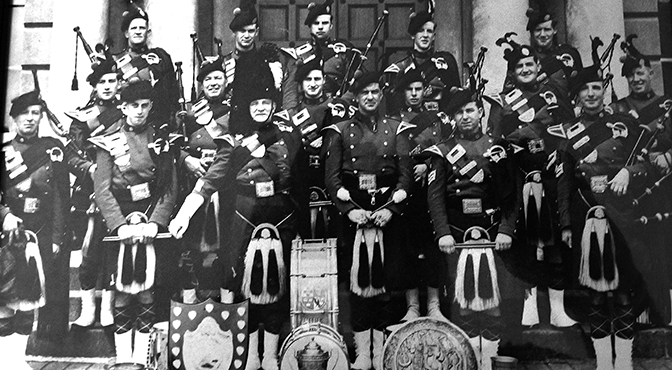 Reader Jeff Solan: Dear Robert or whomever left this link years back, believe it or not, my brother and I are still on the quest to find our grandfather in the Fintan Lalor photo on your link. I posted on Facebook and hope we get a lead. Any other ideas you may have are appreciated. Thank you for posting this all those years back. Sincerely, Jeffrey F. Solan, Ed.D. Superintendent, Cheshire Public Schools.'
Anybody help Jeff ID his grandpa?
---
Marco in Italy asked for a copy of P/M Donald MacLeod's setting of the Irish Washerwife. This is a tune we played in the Muirheads band and I also recorded it solo. I couldn't find it in any of Donald's books so here is the MS we used in the band: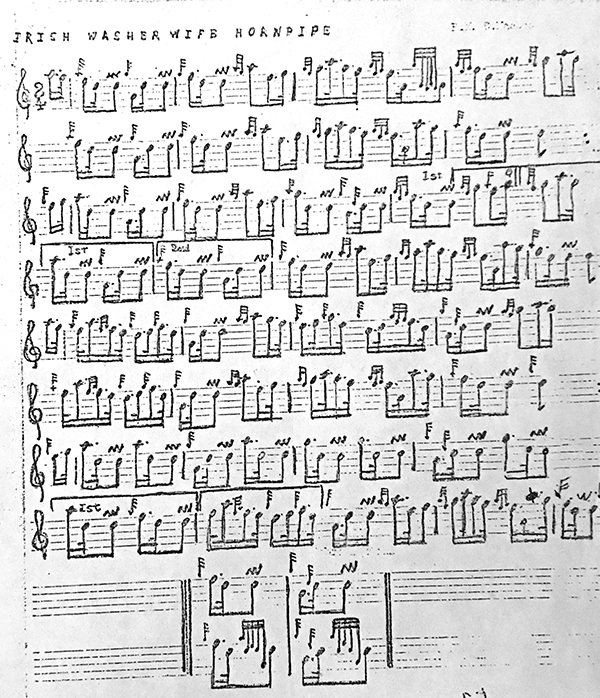 If you'd like a copy you can download it here:
Here is the Muirhead's band playing it at the Worlds at Corby in 1975. It's about 3.50 mins. in:
And my solo effort from the LP 'Chance was a Fine Thing'. It's preceded by Crossing he Minch:
---
Round the Games, Inveraray 1975
Piobaireachd
1 Arthur Gillies
2 Angus J MacLellan
3 Ian Larg
March
1 Arthur Gillies
2 Iain MacFadyen
3 Dougie Ferguson

Strathspey & Reel
1 Dougie Ferguson
2 Arthur Gillies
3 Iain MacFadyen
North Uist 1975:
Piob
1 Neil Smith
2 Calum Campbell
3 Esther MacKenzie
March, Strathspey & Reel
1 Neil Smith
2 Calum Campbell
3 Donald MacDonald
SPA Amateurs 1970
Piobaireachd
1 Roderick Barron, Lament for the Departure of King James
2 Robert Barnes, Tulloch Ard
3 Norman Graham, His Father's Lament for Donald MacKenzie
4 Kenneth MacDonald, Lament for Mary MacLeod
March
1 Anne Sinclair
2 George Morris
3 Roderick Barron
4 Robert Pinkman
S&R
1 Roderick Barron
2 Anne Sinclair
3 Alex Thomson
4 George Morris
---