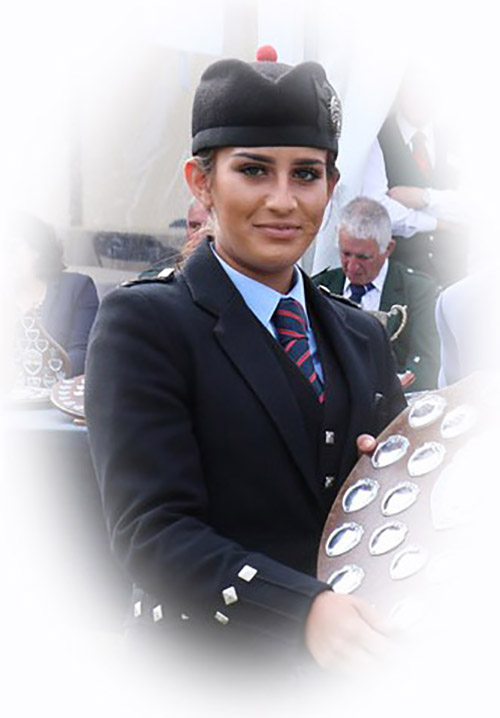 On Thursday past the Northern Ireland Pipe Band community was stunned when news filtered through of the tragic death of 17-year-old Drum Major Rachel Lowry in a traffic accident which occurred near Markethill, County Armagh.
Rachel was studying Health and Social Care at the Southern Regional College's Armagh Campus having achieved excellent GCSE results at her local Markethill High School.
A rising star, Rachel was one of a growing number of competitive drum majors being taught in Northern Ireland. She had won numerous local titles in her progression through the Novice Juvenile, Junior and more recently the Juvenile sections.
In 2017 Rachel was crowned World Junior Champion having won a succession of prizes in that section at RSPBA Majors from 2013 to 2017. On moving to the Juvenile section further prizes were secured including a second place at the Worlds in 2019 to add to the All-Ireland and Ulster titles won in 2018.
For most of her drum major career Rachel had represented the local Armaghbreague Pipe Band before moving to the Quinn Memorial in recent times.
Unsurprisingly social media was inundated with expressions of shock and sorrow from right across the pipe band community including the RSPBA NI Branch, member bands and competing drum majors from home and abroad
Rachel, who was the daughter of Kenneth and the late Louise, was laid to rest on Sunday 27th September 2020 following a service in Mountnorris Presbyterian Church. The family requested that donations in lieu of flowers should go to the NI Air Ambulance, c/o KG Cheevers and Son, Funeral Directors, 28 Dobbin Street, Armagh, BT61 7QQ.
Ian Burrows to retire from NI Branch
There was some surprising news early last week when the Executive Committee of the RSPBA NI Branch announced that they had received notice from their Project Officer, Ian Burrows, of his intention to retire from the position.
In their statement they expressed their sincere thanks to Ian for his service and commitment since coming into the role in 2012. Ian was the second person to hold the post when he succeeded Ms Lindsey Ellis and during his time he has developed an outstanding relationship with the member bands and the many stakeholders involved with the Northern Ireland Branch.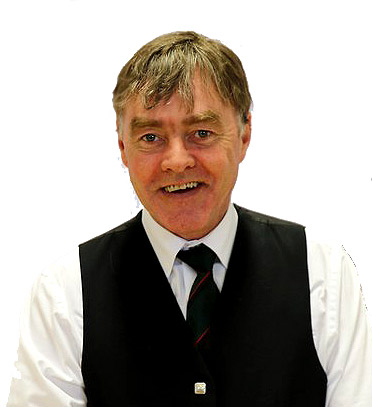 In wishing him well in his retirement the Executive Committee noted that Ian has agreed to remain in position until such times as arrangements are put in place to succeed him.
In addition to his role with the NI Branch, Ian is a very successful and talented musician playing across a range of traditional musical genres as well as being an integral part of the Drumlough Pipe Band from Hillsborough in which his family is heavily involved.
Pictures by Brian Hasson, RSPBA NI Branch photographer.
---