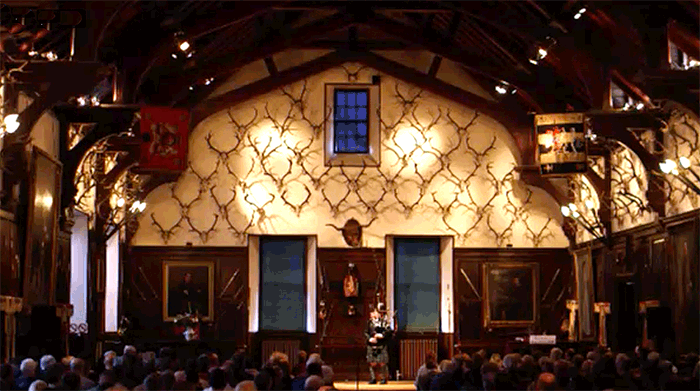 By Helen Urquhart
The National Piping Centre and William Grant Foundation are delighted to announce that the Glenfiddich Piping Championship for 2020 will go ahead on Saturday 31st October 2020 as originally scheduled. The event itself will be behind closed doors, with the public invited to join through a pay-per-view online stream on the day.
The qualifying pipers for this year will be announced closer to the event date. A different way of determining those who play is currently being put in place. These will be announced nearer to the time along with the Judges and Fear An Tighe.
The event will take place as usual at Blair Castle, however in light of the current pandemic, the event will not have an in-person audience this year and there will be no pipers' ceilidh.
Instead the full day of events will be streamed through a pay per view channel so worldwide audiences can still tune in and watch the full day of events.
The team have been working behind the scenes to provide an enhanced and reliable viewing experience for the events, so people will be able to watch an uninterrupted day of piping.
The Piobaireachd event will commence from 10am as usual, with the MSR following upon conclusion of the first performances.
Finlay MacDonald, new Director of Piping at The National Piping Centre said: 'We are delighted to still be able to bring this competition, which is the pinnacle of the solo piping world, to you from its Blair Castle home, on the scheduled date. We know the playing line-up will be as strong as ever and we look forward to welcoming our digital audience.'