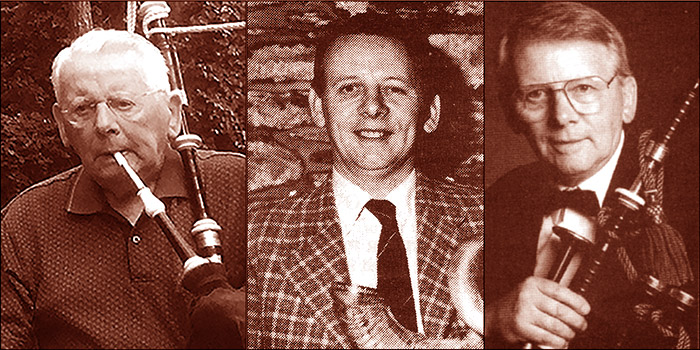 US-based piper, teacher and piobaireachd authority Jimmy McIntosh MBE is now at the proofing stage of his new book reminiscing on his long life in piping.
The montage above shows him having his daily tune at his home in South Carolina, with the Glenfiddich trophy in 1974 and in a promo shot for a new album.
Jimmy (94) is still very fit and alert for his age and and has penned the book with the assistance of his wife Joyce.
The couple have recently moved to a new house in the town of Anderson, SC. From there Joyce said: 'This has been a labour of love for me and an enjoyable journey for Jimmy.
'His memory is incredible and I think we have managed to recall accurately all the highs and lows of his long career in piping.'
Joyce has kindly emailed a sneak preview for Piping Press readers. The book begins with Jimmy's early life in Broughty Ferry near Dundee where he was born into a household where money was always short, his father's word the law.
He was given piping instruction by a friend of his father's and then, still a very young boy, with no say in the matter, Jimmy was packed off to the Army where his ability as a piper made life a little better for a lad torn away from his home and made to share his formative years with strangers.
Early in the book Jimmy looks back on his grandfather's amazing escape from the Arctic where he was shipwrecked after a whaling voyage went wrong. Other family stories give a historical and social context to the narrative.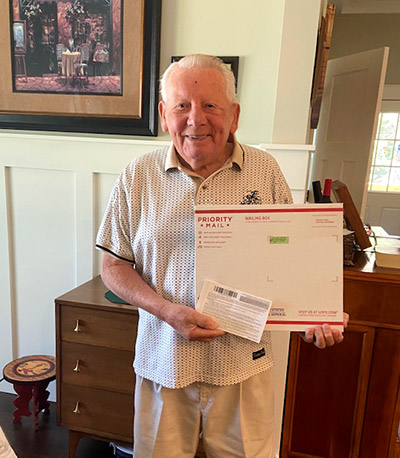 After Army service, Jimmy tells of how he became pipe major of a band in Dundee and took them to the top of their grade before he was encouraged to resurrect his solo career taking lessons from RU Brown and, when he died, RB Nicol, Balmoral.
He goes on to describe winning the major medals and the first ever Grant's (Glenfiddich) Championship. He talks of going into the bagpipe business and developing the Naill chanter.
Then came the move to the US and disappointment and regrets in business only to see things prosper. He describes the hard work in developing the Carnegie Mellon Piping Professorship in Pittsburgh, a post he held for a number of years before handing over to the late P/M Alasdair Gillies.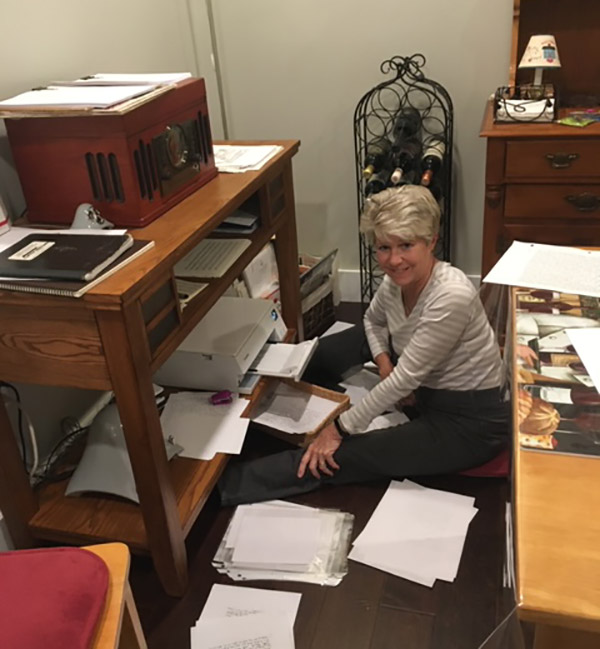 Jimmy talks of his pride in the success Andrew Carlisle has brought to the role and how he (Jimmy) has helped the St Thomas Episcopal School piping programme where his pupils Nick Hudson and Mike Cusack have done such an outstanding job.
Then there was the trip to Buckingham Palace to receive the MBE from HM The Queen. In presenting him the honour she talked to him about Brown and Nicol, ghillies on her Balmoral Estate.
Finally, Jimmy reflects on his life and family travels and comments on some of the pipers he has known throughout nine decades.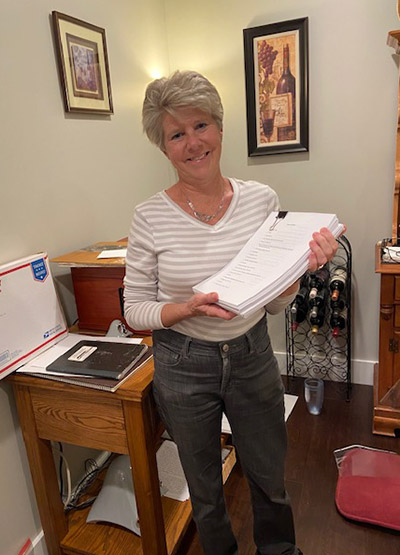 One major task to be completed is the editing of pages of meaningful, historical correspondence from the likes of Colonel DJS Murray, General Frank Richardson, James Campbell, and Archibald Campbell, Kilberry.
This will be a book of value for piping and will add to Jimmy's considerable legacy. It should be available later this year.